Sri Sathya Sai Sadhana of Love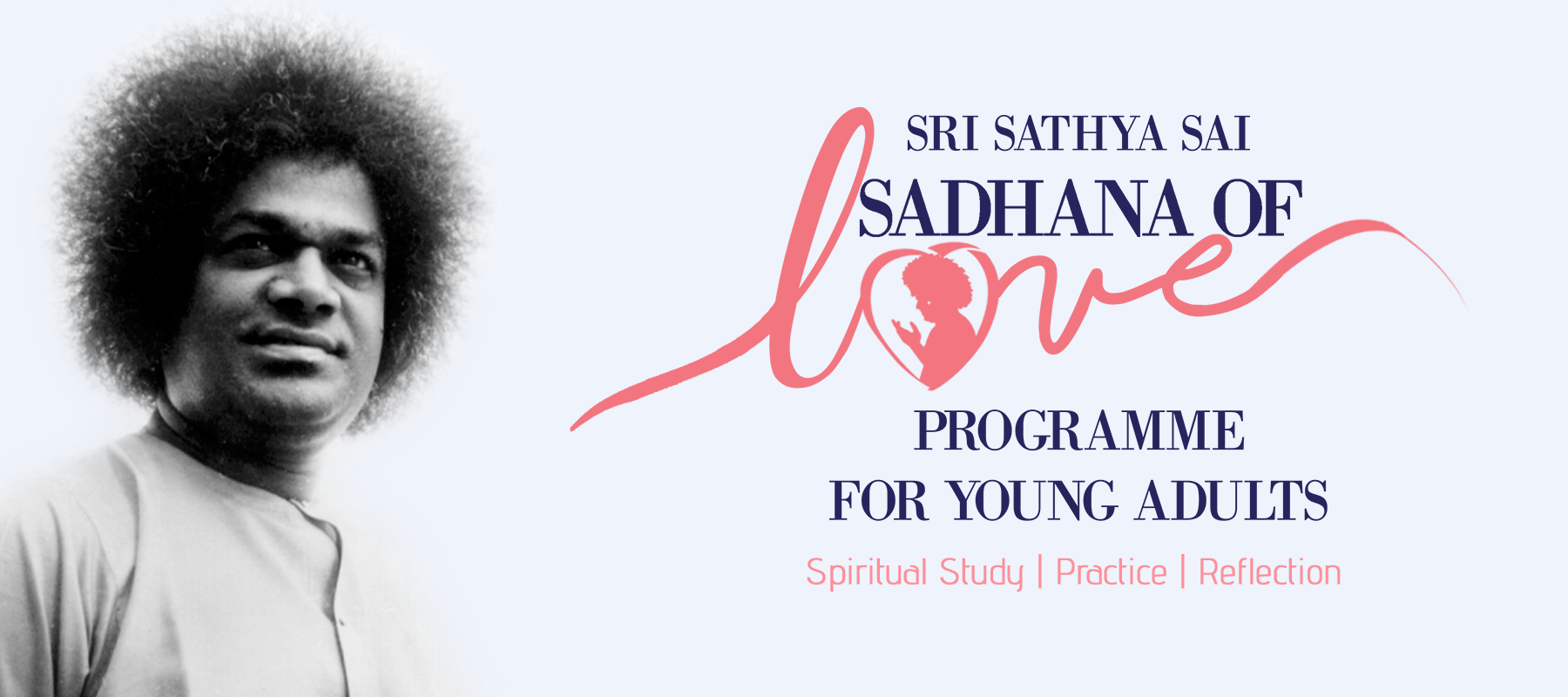 The Sri Sathya Sai Sadhana of Love Program (SSSSOL) subcommittee is one among the eleven International Young Adults Subcommittees of the Sri Sathya Sai International Organization. The purpose of this subcommittee is to guide Sai Young Adults (YAs) across the world to deepen their understanding of Sri Sathya Sai Baba's teachings by means of spiritual study, practice, and self-reflection thereby helping them realise their inherent Divinity.
One of the initiatives of the SSSSOL Subcommittee is the Sri Sathya Sai Sadhana of Love Program aimed at guiding spiritual aspirants on the path of self-realization. This program consists of six online modules and three residential course modules that extensively delve into self-confidence, self-satisfaction, self-sacrifice, and self-realization as expounded by Sri Sathya Sai Baba. Each participant is assigned spiritual practices such as daily meditation and prayer, the study of Sri Sathya Sai literature, and service activities to develop these four aspects. The program also provides an open and accepting environment for Young Adults to discuss and reflect on the practical application of these concepts in their daily lives. This program is conducted via video conferencing with participants worldwide since 2020 due to the pandemic. In the past, in the residential course in Prasanthi Nilayam, India, participants had an opportunity to learn from inspiring talks by eminent speakers and participate in various group activities including selfless service which has now transformed into an online learning platform.
A new initiative of hosting monthly study circles focused on excerpts from the Prasanthi Vahini with supporting material from Dhyana Vahini, to complement the course materials and engage with current and past participants from 2019 and 2020, was implemented during 2021.
The Sri Sathya Sai Sadhana of Love Program for Young Adults (SSSSOL) is now open for enrollment!
Download Sadhana of Love:
 Download Sadhana of Love PDF      Sadhana de Amor (en Español)
Reflections of Sai
Another inspiring initiative of the SSSSOL subcommittee is Reflections of Sai. This is an avenue for Sai Young Adults across the world to unite in expressing their love for Sri Sathya Sai Baba by sharing their experiences and their positive impact on their lives. Submissions include stories of gratitude, miraculous occurrences, and interactions with Sri Sathya Sai Baba. These reflections are collected and shared periodically on official SYA social media outlets.
For more information about the Sri Sathya Sai Sadhana of Love program, please contact us at: sadhanaoflove@sathyasai.org
Start your Sadhana of Love journey now.
#ReflectTheLove and let the Loving Lord shine through you as His beacon of love and light in the world.