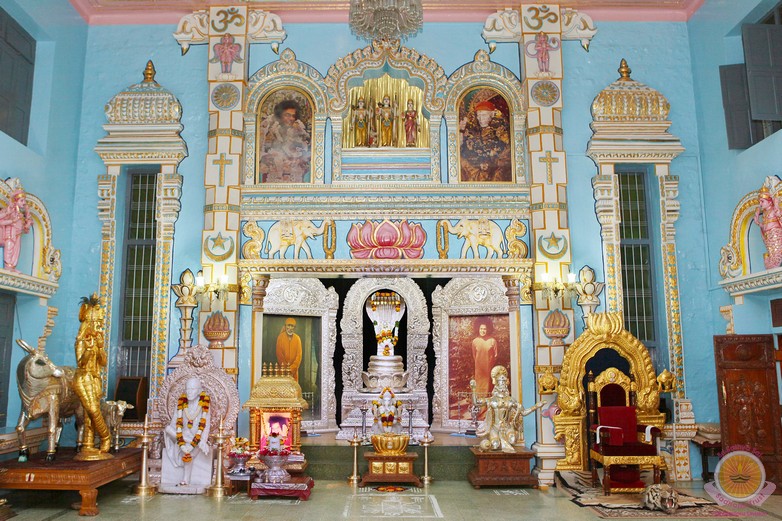 Prasanthi Mandir: This prayer hall, built in 1949, is the center of Prasanthi Nilayam. The Omkar, Suprabhatham, and many other spiritual activities are held in this Hall.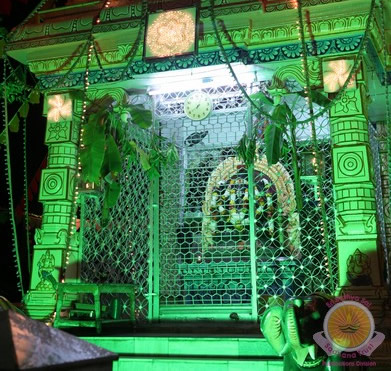 Ganesh Mandir
This Temple, built around the same period as the main temple, is located at the entrance of Prasanthi Nilayam. Lord Ganesha is the Commander of Lord Shiva's army. But as Vighneswara, obeisance is made to him for the removal of all obstacles.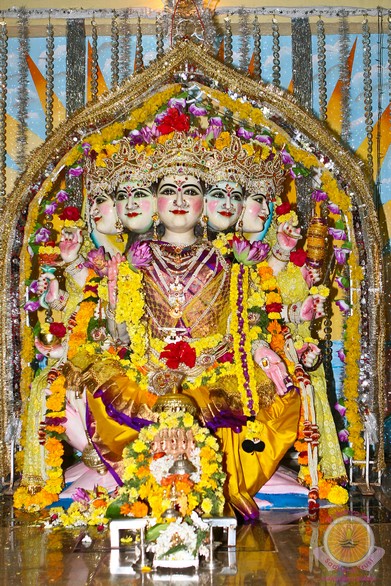 Gayathri Mandir
Situated opposite to the "Seva Dal" block, this temple was consecrated by Bhagawan Baba on 9 Oct 1998. The five-faced Goddess Gayatri is the mother of the Vedas.

Sai Kulwant Hall: Thishall is the venue for the daily darshan (site of a holy person) as well as many other festivities. Divine discourses were delivered here. it is contiguous to the Prasanthi Mandir. It has a seating capacity of about 20,000. The templ, together with this hall, occupy about 100 x 100 sq. meters (or yards).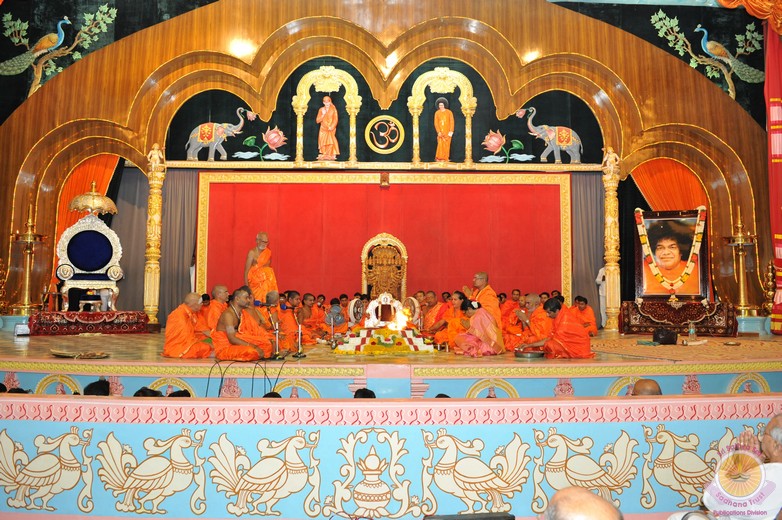 Poornachandra Auditorium: Built in 1973, it can comfortably seat around 15,000 people in the 60 x 40 metre area. With the imposing appearance and column-less structure, it has inspiring murals of God-forms, Avatars, Saints, and Seers from all religions and times. It is the venue for conducting cultural programmes, conferences, and sacrifices (yajnas) during Dasara.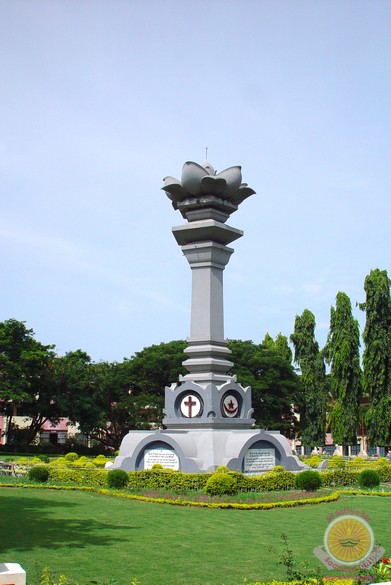 Sarva Dharma Stupa
This pillar, 50 feet high, celebrating the unity of all religions, is located on the South of the Poornachandra Auditorium. It was built in November 1975 on the occasion of the Golden Jubilee Celebrations of the advent of the Avatar and the Second World Conference of the Sri Sathya Sai Seva Organisations held in Prasanthi Nilayam.
The image shows grass around it, but later, Sathya Sai Baba's resident was constructed around it and the grass is no longer there.
This page gives more information about the stupa.