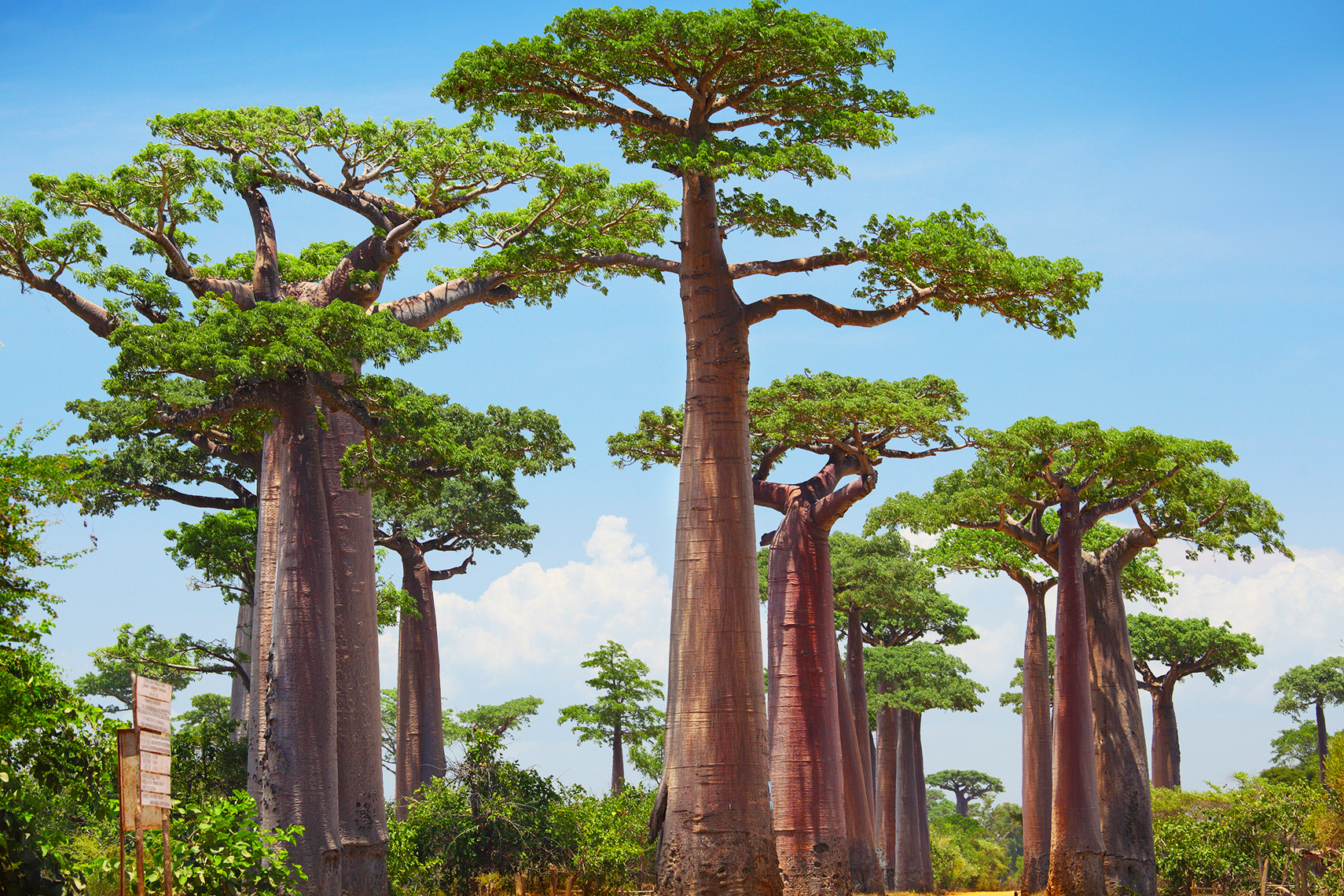 Zone 9

Ghana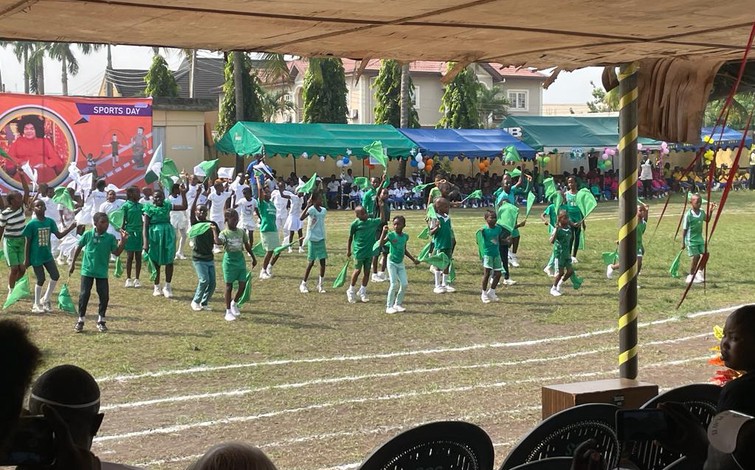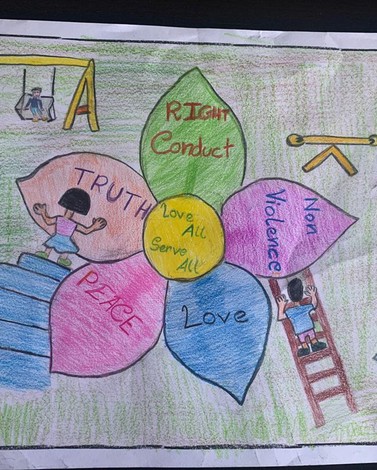 The Sathya Sai Education in Human Values (SSEHV) program, which won recognition in the community, was continued for 13 children at the Sathya Sai School in Ghana. Every student at the school successfully passed the first national competitive examination held in November 2021 and secured admission to the Government Senior High School under the Scholarship Scheme.
Twenty-five SSSIO volunteers distributed food to more than 200 people in the impoverished suburbs of Accra in July 2022.
A doctor and five volunteers organized a medical camp for elderly people in Apenkwa, a suburb of Accra, in February 2022. About 40 participants were seen, and everyone received free reading glasses.

Kenya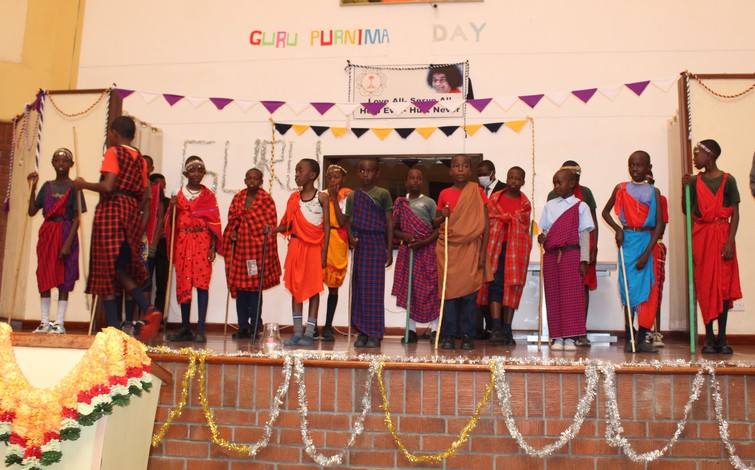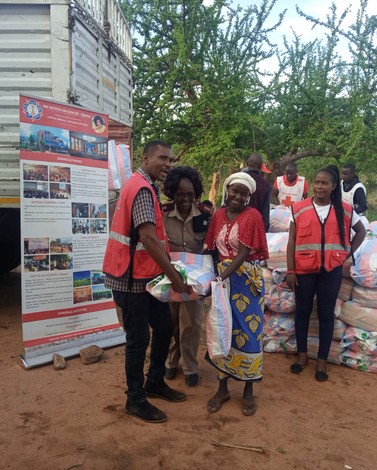 Kenya has faced a three-year drought, one of the most prolonged in the last 40 years. Volunteers from Sri Sathya Sai Centers in Kenya undertook a massive free food distribution project during November 24-25, 2022, in honor of Baba's Birthday. Traveling over 480 km, they distributed 500 food hampers in the Sosoma and Nuu regions of Mwingi. Each hamper, weighing 24 kg, contained Unga, beans, rice, and salt, sufficient to feed a family of seven for a month. SSSIO volunteers also lovingly served over 90,000 hot meals every Sunday to those in need around Nairobi.
In July 2022, teachers and students of the Sri Sathya Sai School of Kisaju celebrated Guru Poornima with a colorful cultural event and several service activities. On July 30, 2022, SSSIO volunteers organized a medical and eye camp at the school, serving around 200 people from the surrounding villages. Volunteers also distributed food to nearly 180 people during the event.
The Medical and Dental Clinic at the Sri Sathya Sai Center in Nairobi served more than 5,100 patients during the year.

Madagascar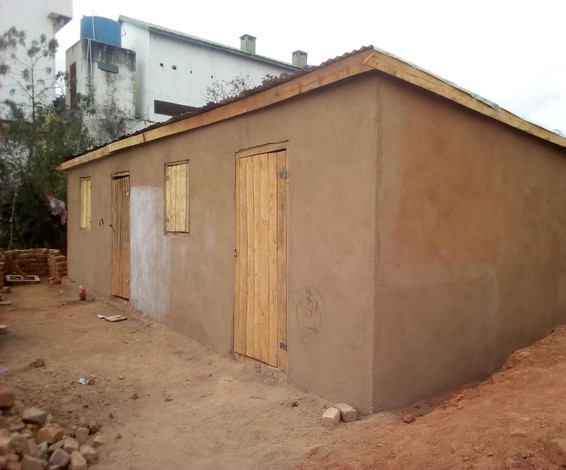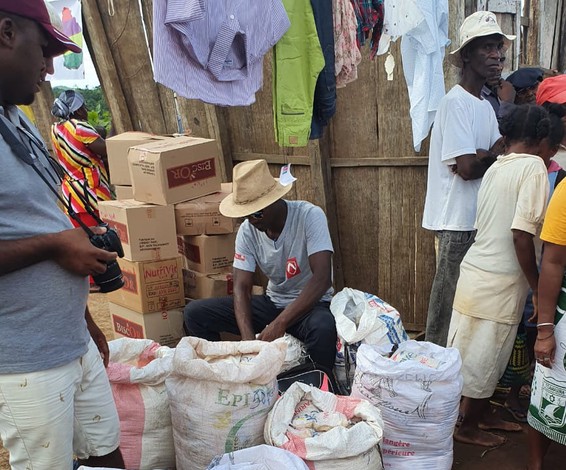 Five volunteers from the Sri Sathya Sai Center of Antananarivo helped to rebuild a house for a low-income widow with three children who lost her home in a cyclone in February 2022. The lady was overjoyed when she received the house keys on June 24, 2022.
In May 2022, two cyclones caused widespread death and destruction in the country. Members of the Sri Sathya Sai Center of Antananarivo distributed food, clothes, and other relief material to approximately one thousand people in the town of Mananjary. Volunteers from the Sri Sathya Sai Center of Tana traveled over 750 miles to the Erobeke village in southern Madagascar to deliver rice, pulses, biscuits, and clothes to 1,500 famine-stricken families.

Mauritius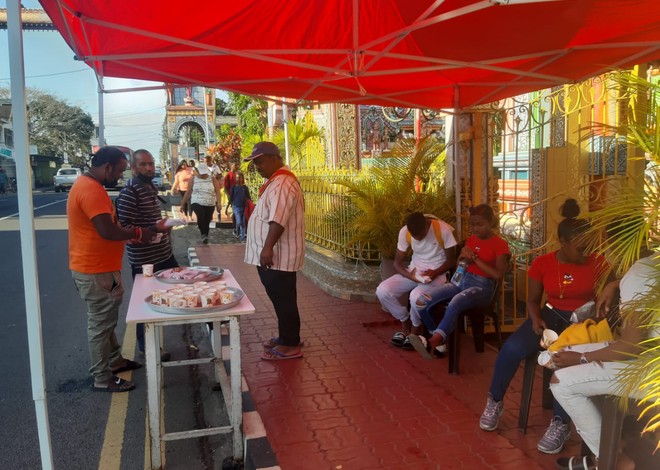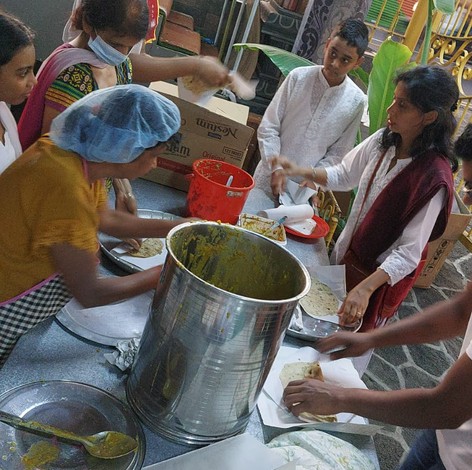 Every year, thousands of Christians go on a pilgrimage, participating in a march toward the Holy Tomb of Father Laval, the Apostle of Mauritius. On September 8, 2022, about 50 SSSIO volunteers served freshly prepared rotis (flour bread), curry, and juice to about a thousand pilgrims.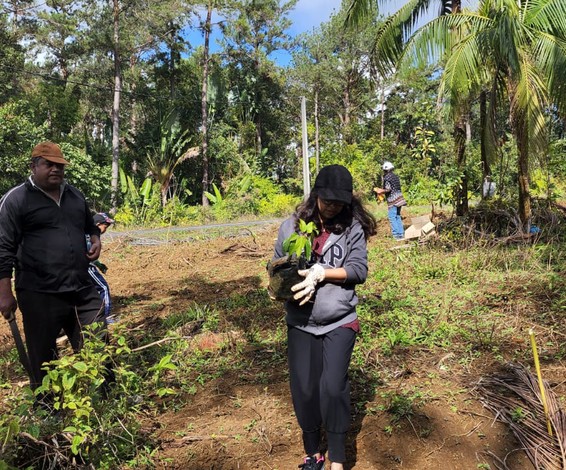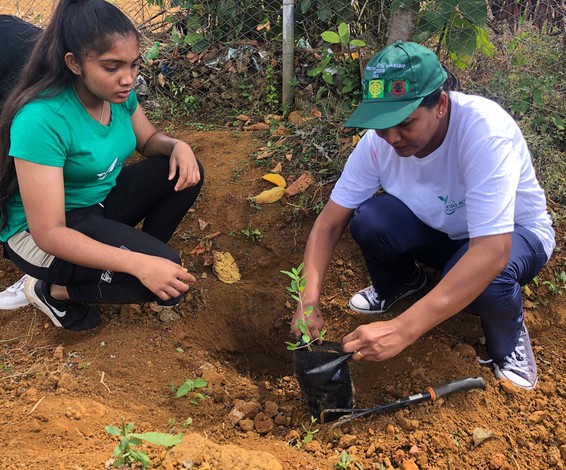 SSSIO of Mauritius has embarked on a massive reforestation project as part of the SAI-100 (Social Action Initiative) program, launched in honor of the 100th Birthday celebrations of Sri Sathya Sai Baba in 2025. On June 2, SSSIO members, including young adults and children, planted over 370 plants and saplings of different varieties at the Datuty Forest. On August 27, 2022, Sai volunteers planted 100 saplings at Camp Thorel State Land.
On October 29, 2022, 25 members of the Sri Sathya Sai Centre of Tyack, with great enthusiasm, planted 40 medicinal and endemic plants at the 𝐸𝑛𝑑𝑒𝑚𝑖𝑐 𝐺𝑎𝑟𝑑𝑒𝑛 𝑜𝑓 𝑀𝑜𝑟𝑐𝑒𝑙𝑙𝑒𝑚𝑒𝑛𝑡 𝑇𝑦𝑎𝑐𝑘.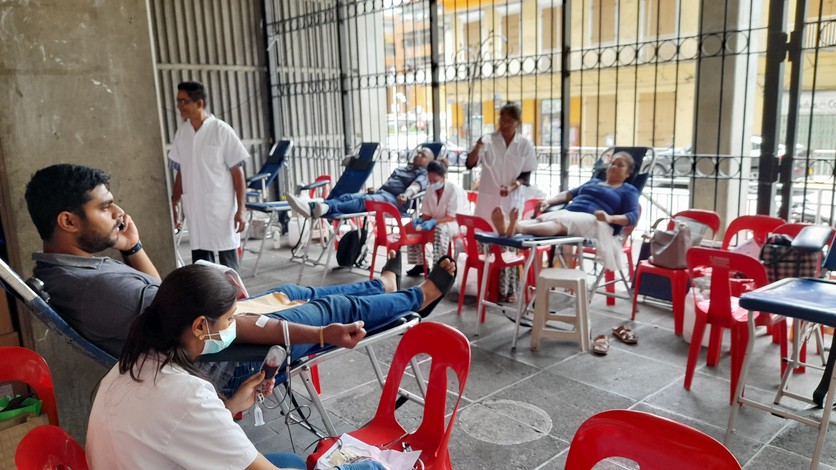 Responding to the need for blood at the National Blood Transfusion Service (NBTS), more than 80 SSSIO volunteers organized six blood donation camps in 2022. Around 870 donors provided 684 pints of blood to NBTS.

Nigeria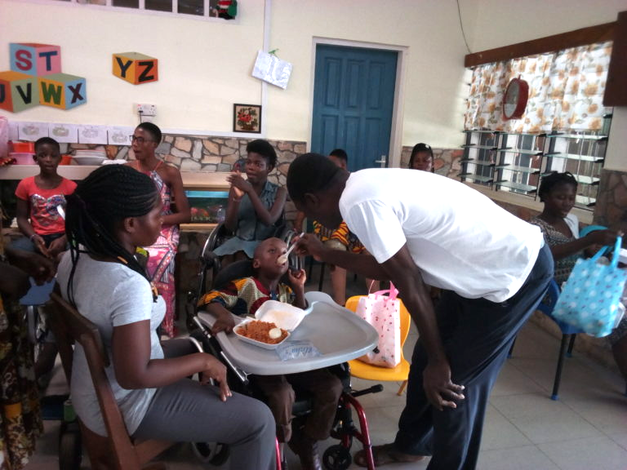 Young children at the Sathya Sai School in Lagos enthusiastically participated in an oratorial competition. The school children also displayed their creativity by making musical drums, stone flowers, paper motifs, eco-friendly footwear, a cardboard house, and even a flying kite at a Zero Cost Craft Competition.

South Africa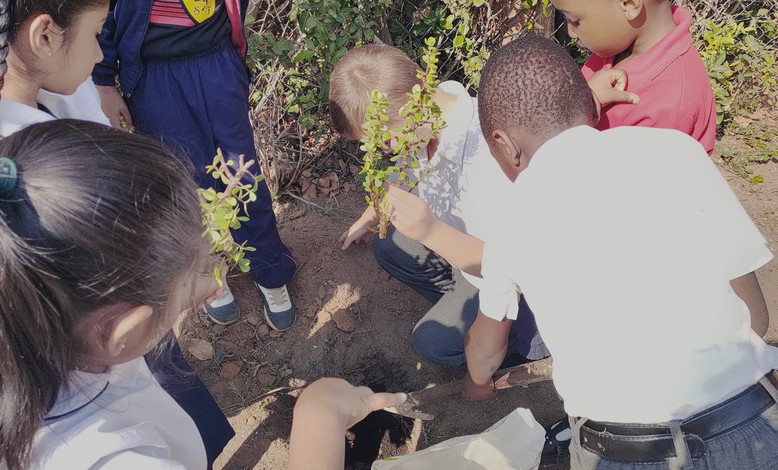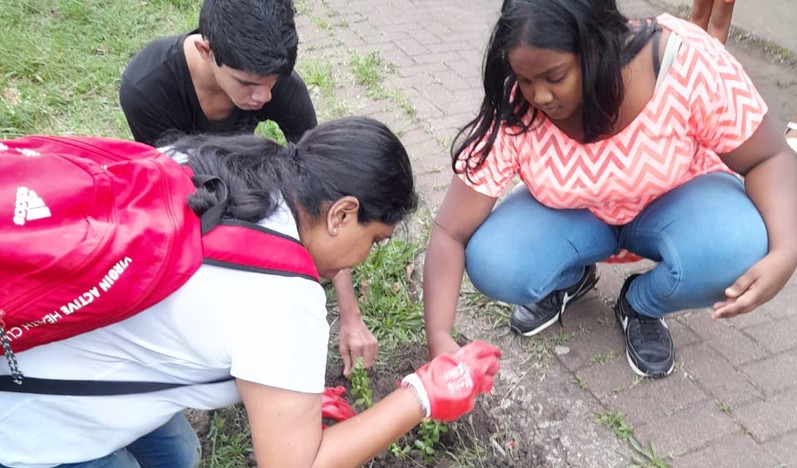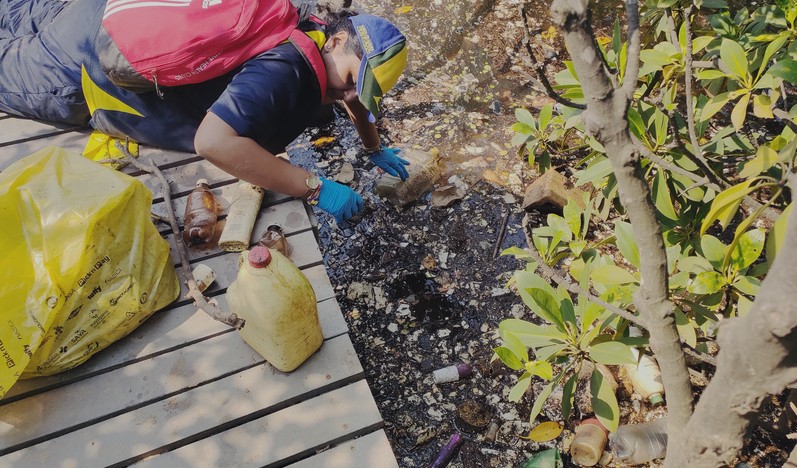 In October 2022, SSSIO volunteers and 35 teachers joined hands to plant 1,118 fruit trees and Spekboom, a native succulent plant, at the Seatides Combined School, Clayhaven Primary School, and Tongaat Secondary School.
SSSIO members partnered with a local non-profit organization to remove more than half a ton of garbage from a mangrove in the Durban area clogged with plastic, polystyrene, and other polluting materials.
Seven SSSIO volunteers lovingly cook and deliver warm meals to nearly 350 needy people in Welbedatch every month.
Twice a week, 25 SSSIO volunteers deliver sandwiches to 16 residents at the Khanya Hospice in the KwaZulu-Natal province. They also deliver cupcakes to children with cancer at a local hospice.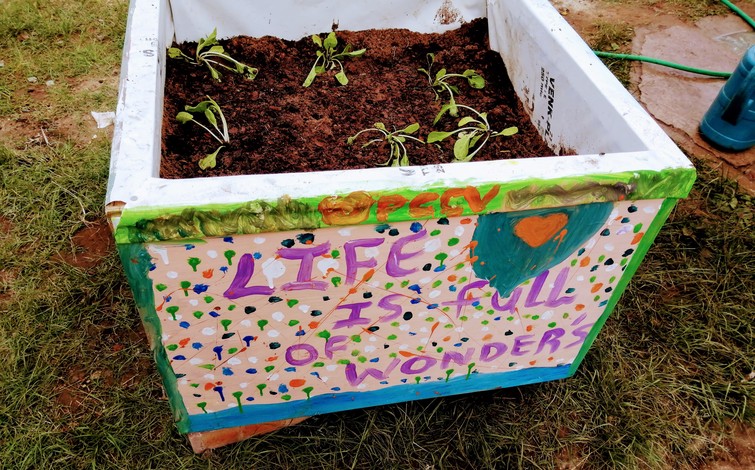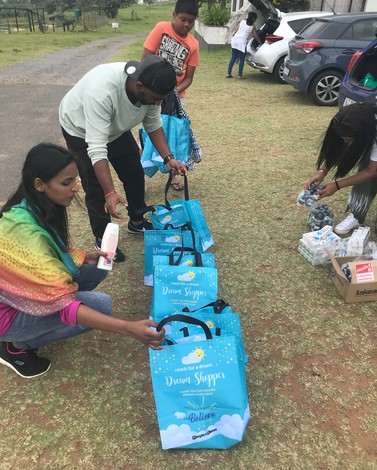 Over 60 people attended a fun-filled Values-Based Game Day during the first week of September 2022 to foster and strengthen family bonding and inspire participants to live values-based lives.
On December 4, 2022, eight SSSIO young adults from South Africa spent the day at the Boys Town Home with children who had been abused. The young adults organized a team-building event and shared Sathya Sai's teachings. They also lovingly served a warm meal and delivered 32 care packages containing sweet treats, stationery items, and hygiene products.

Tanzania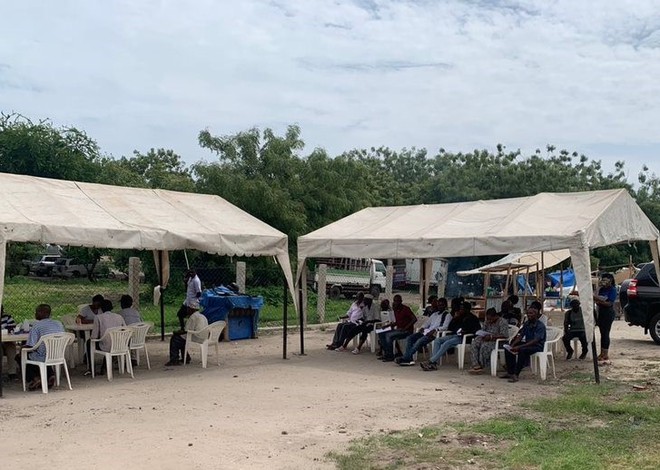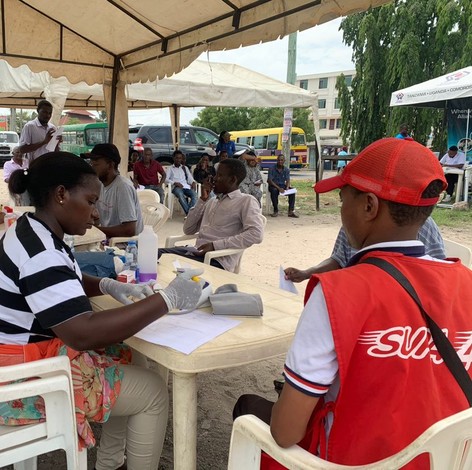 SSSIO volunteers in Tanzania organize free medical camps in Buguruni, Illala, Tbata, Temeke, Mbagala, and Upanga. At each camp, four medical professionals and ten general volunteers served about 100 patients. Nine camps were held in 2022. The blood pressures of patients are checked, and their glucose and cholesterol levels are measured. In addition, malnutrition evaluations and free prescriptions are provided. Patients are referred to specialists in hospitals as needed.
SSSIO Tanzania has adopted six public schools (four in Dar Es Salaam and two in the Kilimanjaro Region) to teach the children Information and Communication Technologies. SSSIO volunteers gave ten computers to each school and provided training for the children twice a week. Afterward, the children are given time to practice during the week.
SSSIO volunteers in Tanzania deliver bags of maize flour to needy families every two weeks. On April 2, 2022, bags of maize flour were distributed to 87 disadvantaged families living in the airport area of Dar Es Salaam.

Togo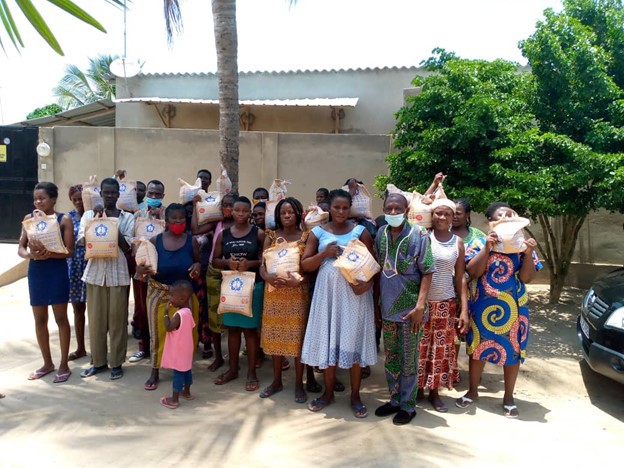 SSSIO volunteers in Togo distributed food hampers containing rice, sugar, and cooking oil to over 130 families.

Uganda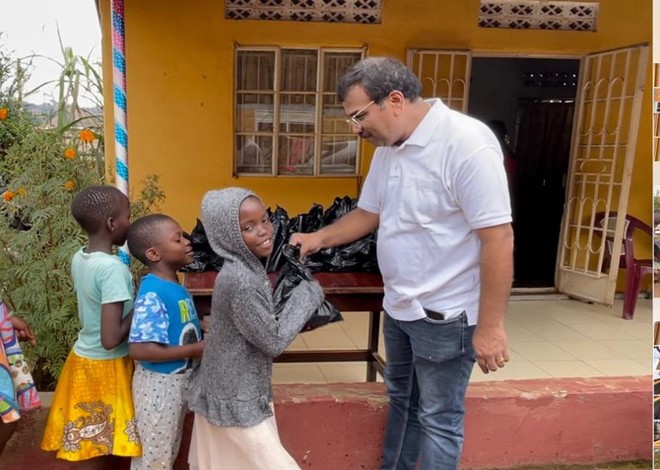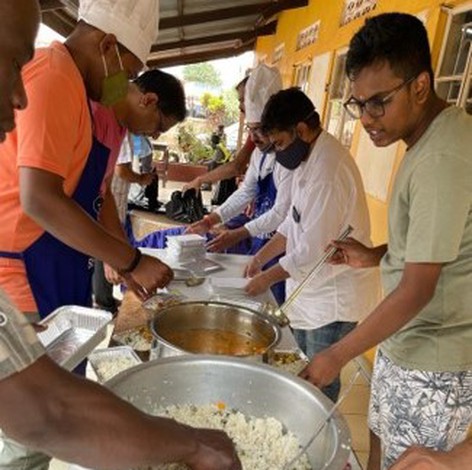 With the decline in COVID-19 cases, SSSIO volunteers in Uganda resumed serving those in need. On February 20, 2022, they lovingly cooked and served hot meals to more than 200 needy children near the Sri Sathya Sai Center of Kampala.