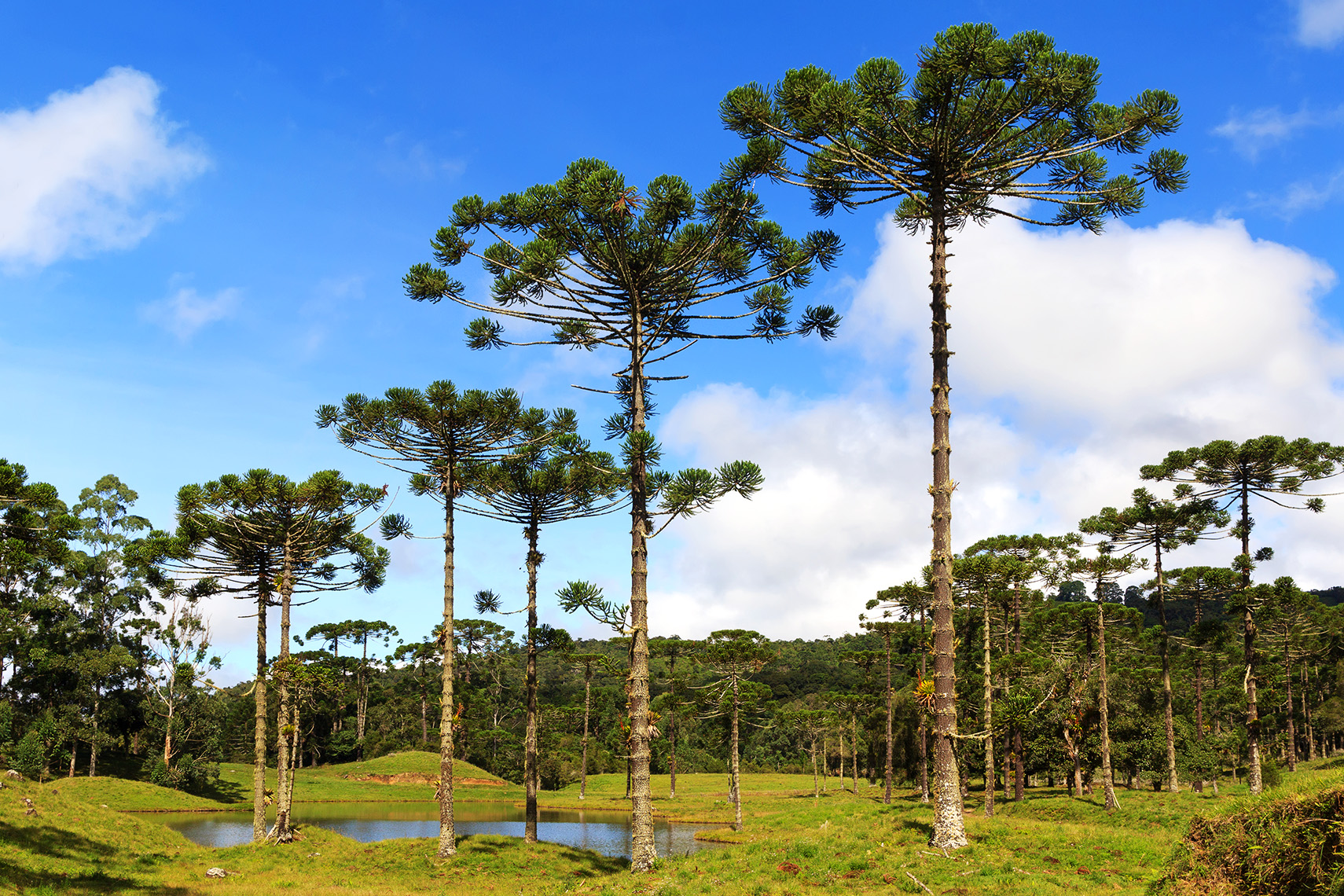 Zone 2B
Zone Activities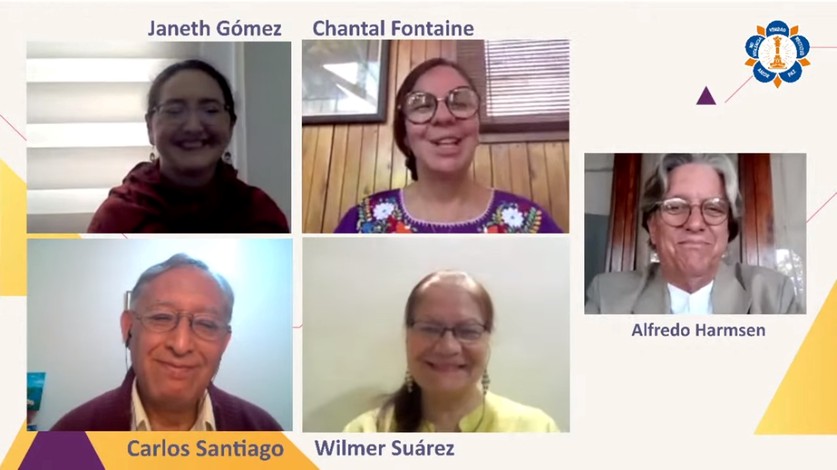 On April 24, 2022, Region 22 of the SSSIO in Latin America held an online International Panel Discussion on 'The Experience of Love in Daily Life.' The event was broadcast on YouTube Live, and 300 from various countries participated, including the ISSE of Region 22.

Argentina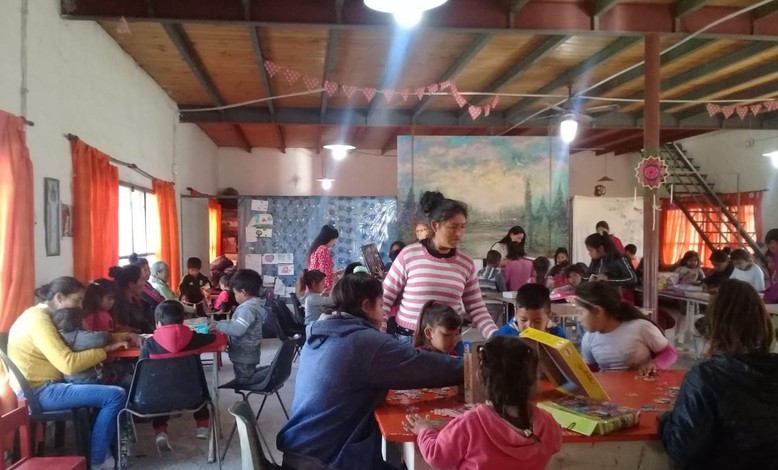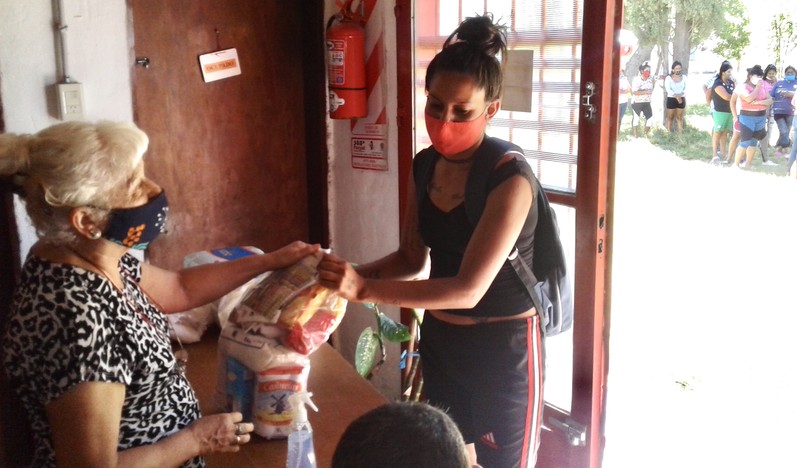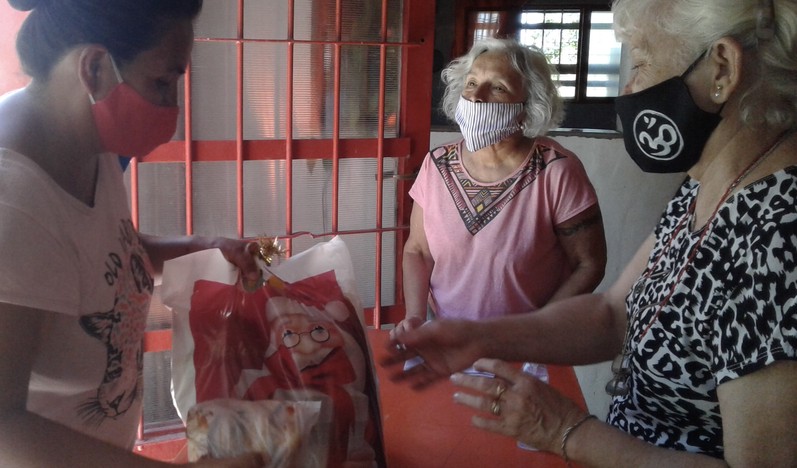 SSSIO volunteers in Argentina have organized numerous service activities, such as knitting, sewing clothes, and cooking for children and adults, at the Noccan Kani House near Santa Fe since 1992. During 2022, SSSIO volunteers lovingly served 100 children and 40 women twice weekly. In addition to teaching arts and trades, the volunteers provided food, clothing, and school supplies, organized sports activities, and taught human values through stories and illustrations.
Twice a month, SSSIO volunteers in Argentina delivered a variety of dry foods as well as cleaning supplies to 13 families in the native communities of Pindoty-í and Tava Miri. School children were given school supplies, a nutritious breakfast, and snacks. Additional bags of food were delivered monthly to families who lost their livelihood due to the pandemic.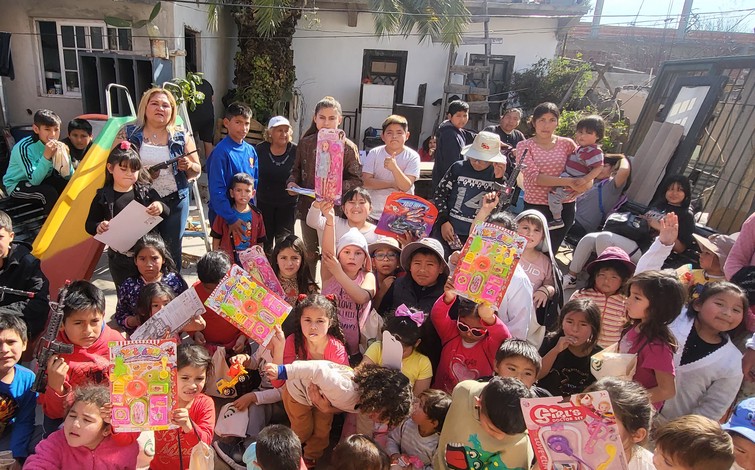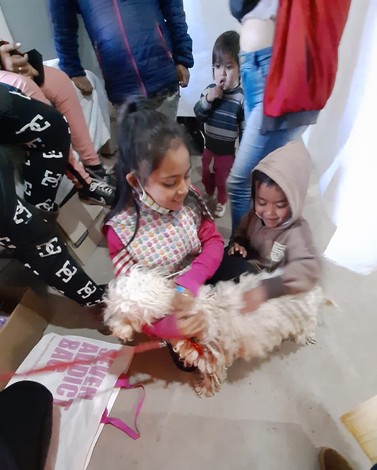 On August 13, two SSSIO volunteers joined eight community members to celebrate Children's Day by serving food and delivering gifts to 70 needy children. Each year for the past 20 years, the Sai Baba Foundation in Argentina has assisted the local soup kitchen by contributing food, medicines, and toys for children.
On September 24 and 25, 78 people from 6 regions participated in a meeting on the Vedas at the Sri Sathya Sai Center of Uriarte, Province of Buenos Aires.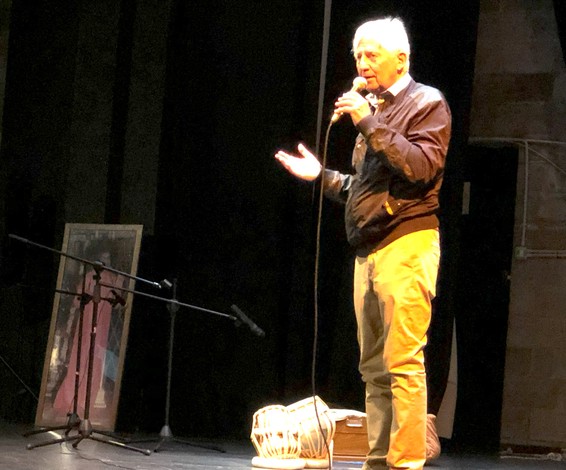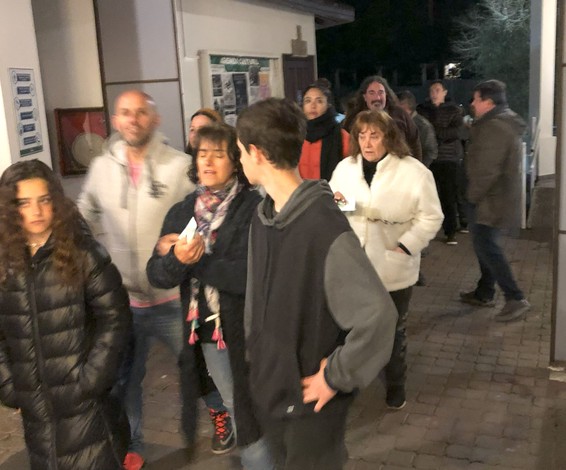 More than 200 people attended a public meeting arranged by the SSSIO in Pinamar on September 30, hosted by Mr. Claudio María Domínguez, a noted writer and radio and television presenter. Mr. Leonardo Gutter, a Member of the Prasanthi Council, eloquently conveyed the message of Bhagawan Sri Sathya Sai Baba. Each attendee also received a book on Swami.

Bolivia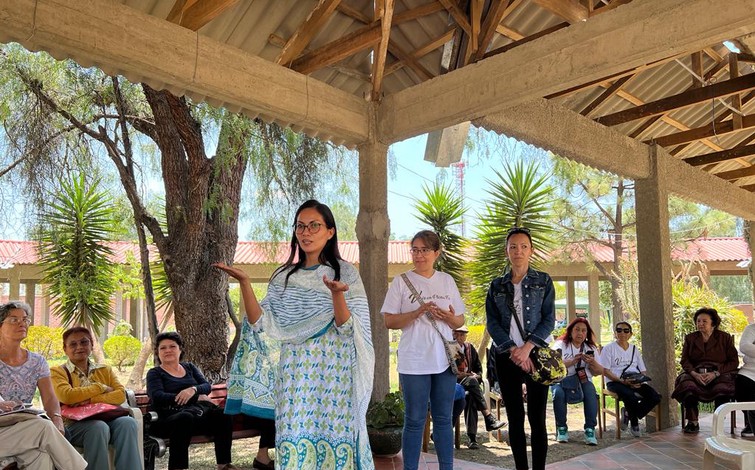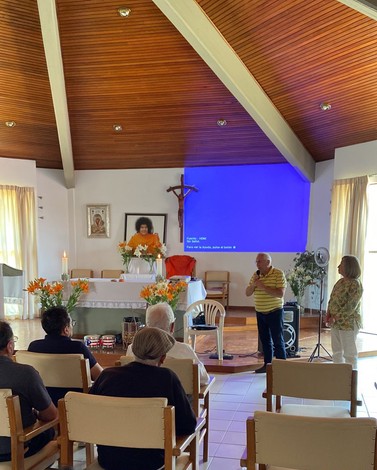 In November and December 2022, SSSIO volunteers from the Sri Sathya Sai Center in Sucre and Santa Cruz delivered personal care items for the children at the Virgen de la Hiedra home. Continuing an annual Christmas tradition, the Center volunteers brought joy to more than 250 street children and their families in the city by distributing toys and serving hot chocolate and cookies.
More than 45 SSSIO volunteers from La Paz, Santa Cruz, Sucre, and Cochabamba attended the first post-pandemic National Retreat organized in a peaceful atmosphere inside the Catholic retirement home of Cardinal Maurer in Cochabamba. The three-day program began with a morning devotional program, followed by a workshop, a presentation by the ISSE, and discussions about the Vedas. Each evening plays on human values were also presented.

Brazil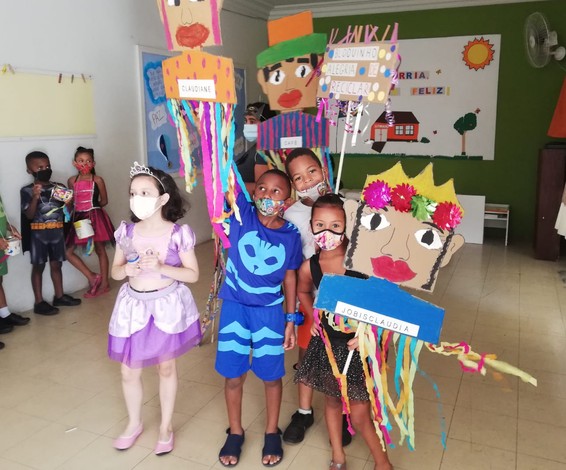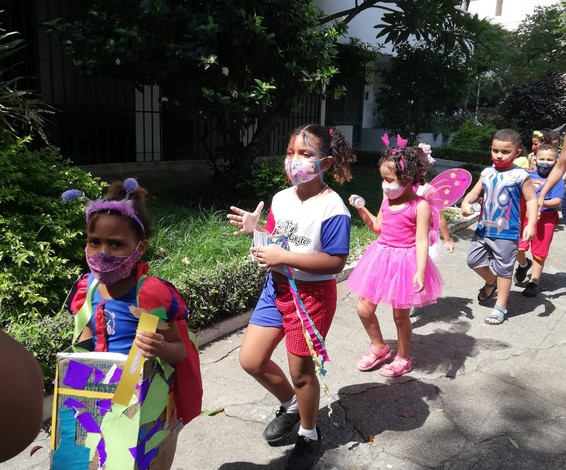 In February 2022, the students of the Sathya Sai School of Vila Isabel, Rio de Janeiro, participated in the grand annual Brazilian Carnival parade to raise public awareness of the environment and environmental initiatives such as Reduce-Recycle-Reuse to serve Mother Nature. Students carried banners with inspiring messages, entertained the gathering with music, and distributed souvenirs.
On May 7, four members of the Sri Sathya Sai Group of Paulista delivered 144 vegetarian lunch boxes and 128 hygiene kits (containing toilet paper, soap, toothpaste, toothbrush, tampons, and diapers), juice, water, powdered milk, and clothes to people without homes in the city of São Paulo.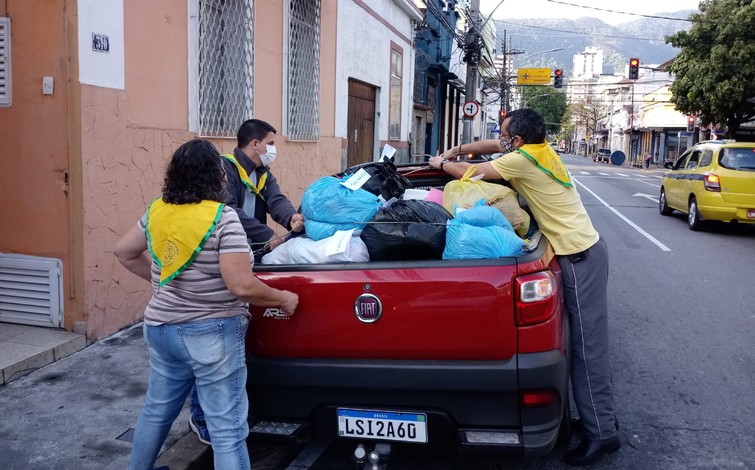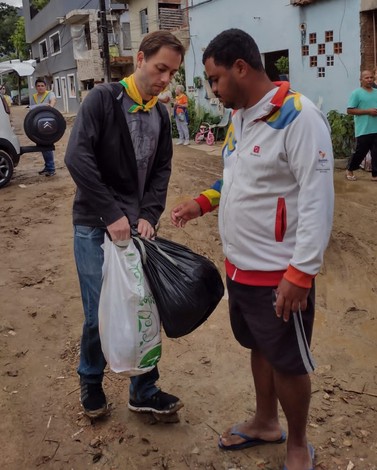 On July 30, 25 volunteers from the Sri Sathya Sai Centers of Copacabana and Vila Isabel, in the state of Rio de Janeiro, delivered 608 kg of rice, beans, oil, sugar, salt, pasta, corn flour, powdered milk, cookies, and powdered chocolate to 50 impoverished families in the Luz Divina community in the Vargem Grande neighborhood. Volunteers also delivered 100 kg of pet food for dogs and cats, along with clothes and toys for children.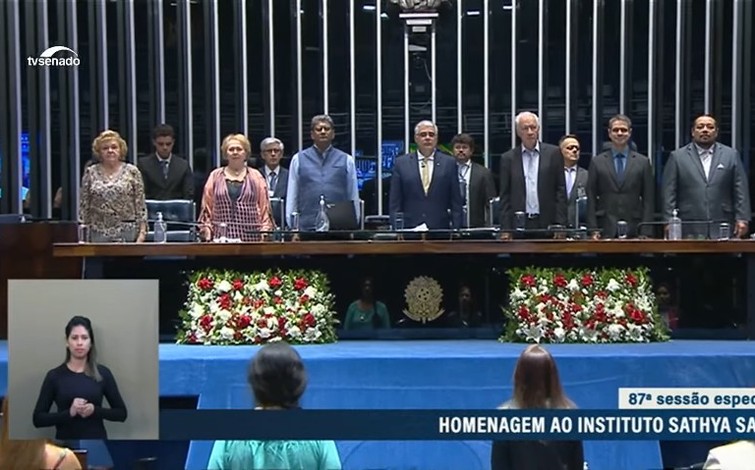 On August 26, at a Special Session, the Federal Senate of Brazil, the Upper House of the National Congress, honored the contribution of the ISSE of Brazil for its tireless efforts in developing values-based education in Brazil over the last 22 years. The Ambassador of India to Brazil, Sri Suresh K. Reddy, attended the special ceremony and spoke of his family's close association with Sri Sathya Sai Baba. The former Ecuadorian Minister of Education, Monserrat Creamer, a great admirer of SSEHV, sent a video message, especially for this event.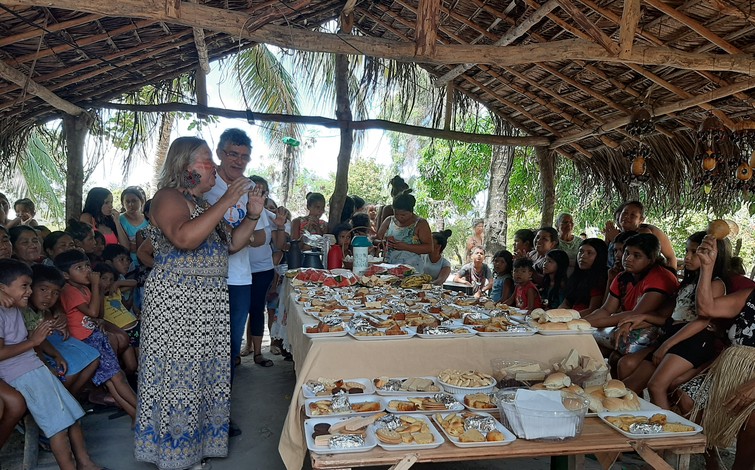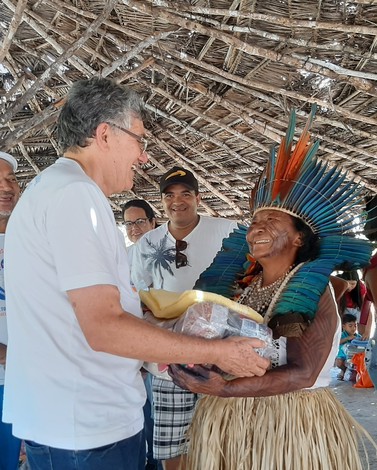 On November 6, 2022, 14 members of the Sri Sathya Sai Center in Natal traveled over 100 km to a village inhabited by an indigenous tribe in Baía da Traição in the state of Paraíba. They distributed food baskets and bath towels to 90 families as an offering of love. The indigenous people presented a traditional Toré dance in which everyone participated joyfully.

Chile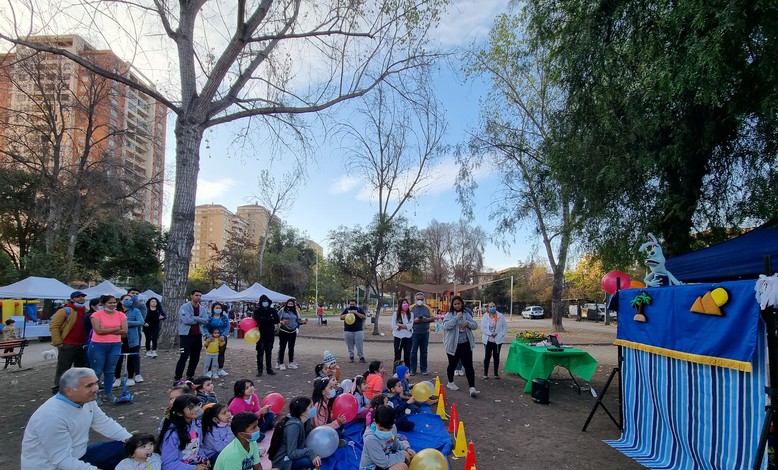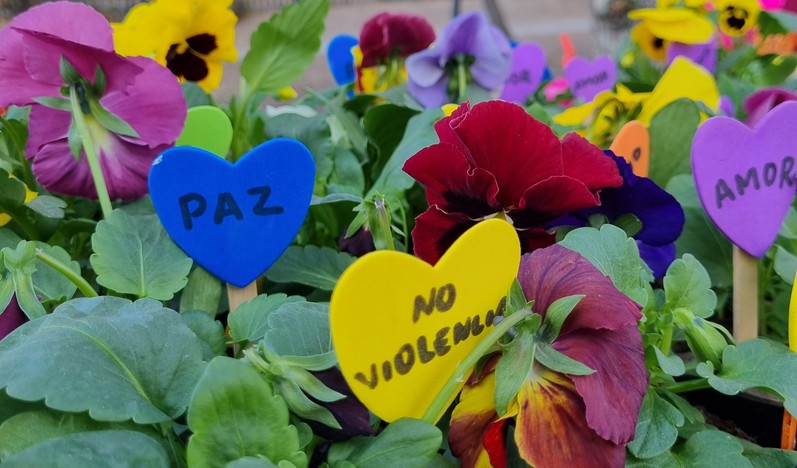 In April and May 2022, SSSIO volunteers in Chile cooked and distributed warm meals to those in need and the homeless.
Eight educators from the ISSE organized an outstanding program of puppetry, music, and stories related to the five human values for children and young adults at the San Eugenio de Ñuñoa Park on April 24.
On August 11, four SSSIO volunteers and three others brought joy to young boys and girls with cancer in the San Juan de Dios Hospital by serving breakfast and organizing several games and activities for the children.

Colombia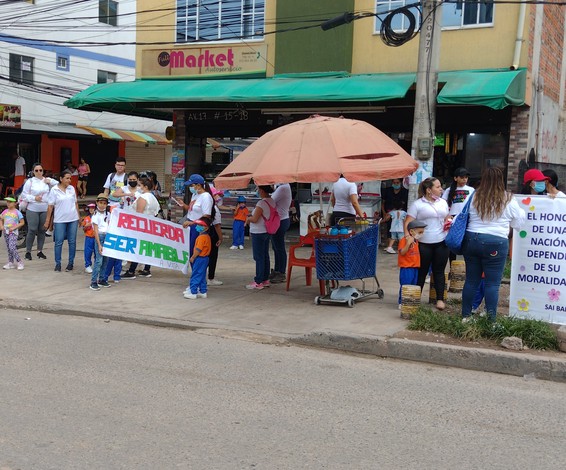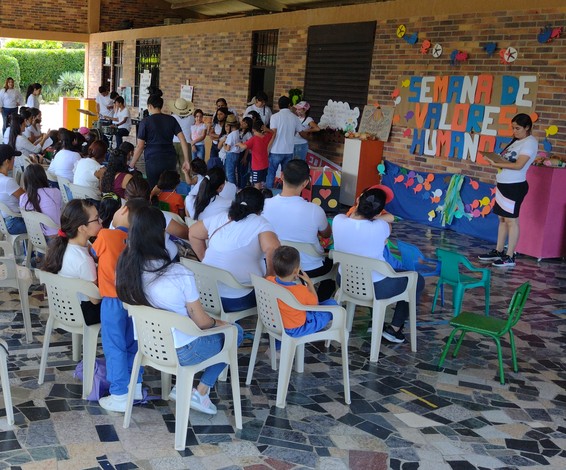 The Prema Sai School in Barroblanquito, Colombia, celebrated World Human Values Day from April 18 to 23, 2022. Students, parents, school staff, and people from the neighborhood participated in fun, values-based activities such as singing, storytelling, and recitation. The school also organized the Great Walk for Human Values through the streets of Piedecuesta, a nearby residential area – an event that drew 144 participants.
In addition, the Sathya Sai School of Funza held a walk through their local neighborhood with a message about the importance of caring for natural resources. Trees were planted at the La Herrera lagoon.
In December, SSSIO volunteers from the Chicó Sai Group celebrated Christmas with over 60 residents of a senior home. They delivered warm blankets and lovingly served lunch and dessert to the residents.
On December 17, SSSIO volunteers delivered personal care packages and non-perishable food to the Corporación Nuestro Atardecer, which provides care for older adults with psychiatric conditions in Medellín. The volunteers spent the day singing Christmas carols, taking photos, and sharing stories with the residents.

Ecuador
With the support of the Ministry of Education of the Government of Ecuador and the Private Technical University of Loja, the first part of the 6th International Meeting on 'Integral Education in Human Values ​​- School and Emotional Health' was held in Loja on March 6 and 7, 2022.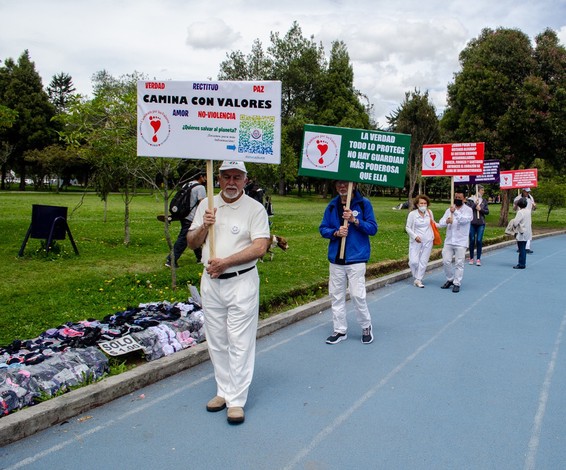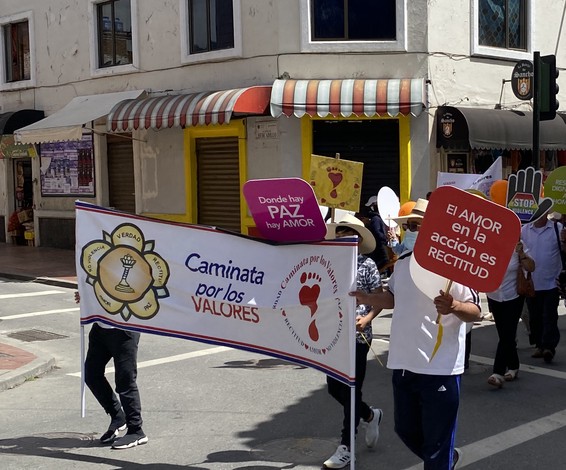 On April 9, the SSSIO of Ecuador celebrated Human Values Day by holding a meeting on the theme of 'Expanding Human Values,' facilitated by Chantal Fontaine, Director of the Institute of Sathya Sai Education.
The Sathya Sai Fiscomisional Educational Unit of Bahía de Caráquez organized a Walk for Values with 300 participants carrying posters that displayed human values and inspiring teachings of Sri Sathya Sai Baba.
The Sri Sathya Sai Center of Santa Clara in Quito organized a walk on April 17 at La Carolina Park. Mindful of saving the environment, they used QR codes to spread information about the event.
On April 24, the Sathya Sai Center Bicentennial of Loja held a walk through the city's main streets.
SSSIO volunteers around the country lovingly served the environment throughout the year. On July 10, volunteers from the Centenary Sai Center in Loja and the Vilcabamba Ecoclub collected plastics on the banks of the Chamba River. On August 11, volunteers from the center planted trees in their community.

Paraguay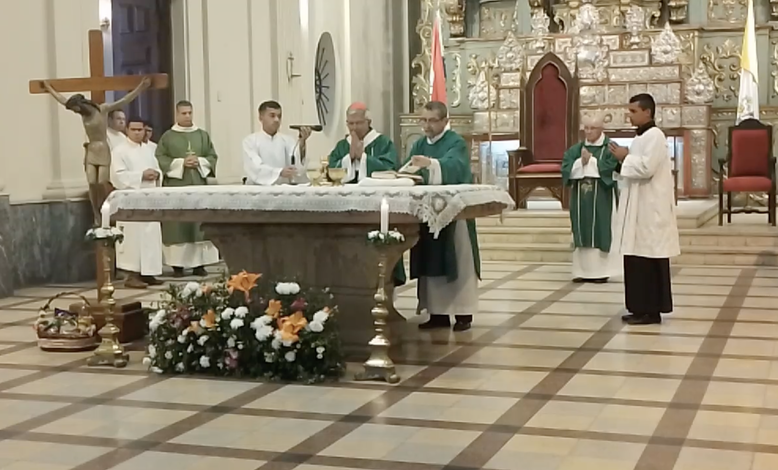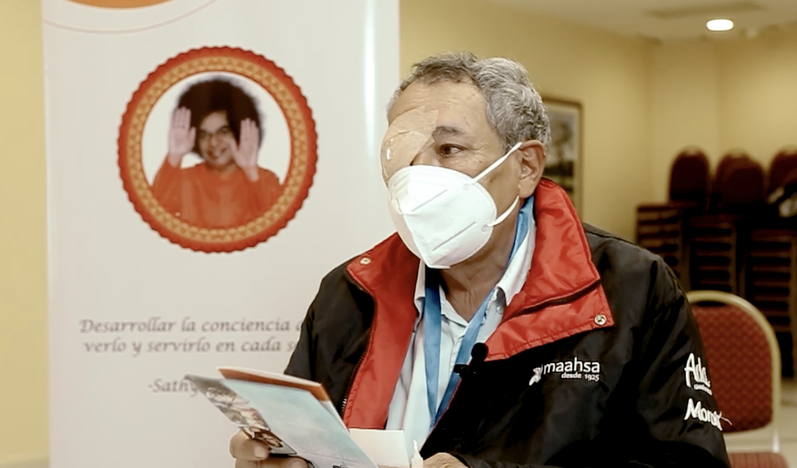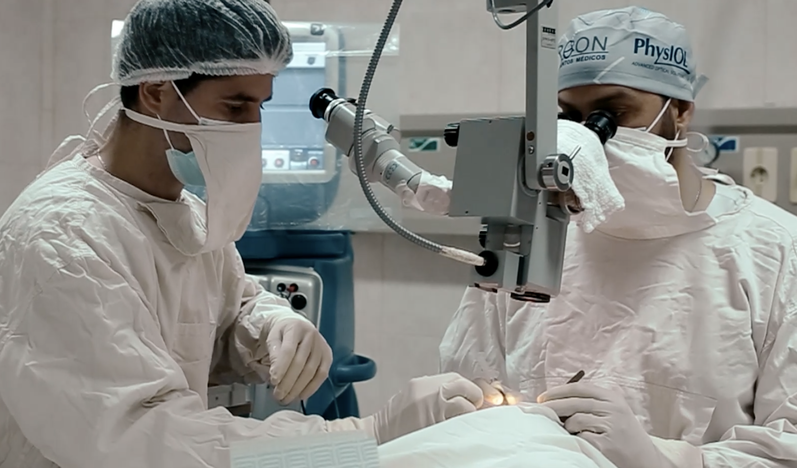 As an offering for the 100th Year of the Advent of Bhagawan Sri Sathya Sai Baba, the SSSIO of Paraguay has set a target to perform 1,000 cataract surgeries free of charge for those in need. November 5, 2022, marked the completion of the Five Hundredth surgery. A Mass for Gratitude was celebrated at the Metropolitan Cathedral of Our Lady of the Assumption to mark the milestone.
More than one hundred patients received loving care at medical camps in Chaco, in northern Paraguay, during May and December. The volunteers also distributed food and clothes to nearly 350 families in the community.

Peru
On Three Kings Day, SSSIO volunteers distributed clothing items to more than 200 people, including 85 children; they also served delicious chocolate and presented toys to the children. In preparation for the start of the school year, SSSIO volunteers gave school supplies to 120 children from Cerro San Francisco on March 27, 2022.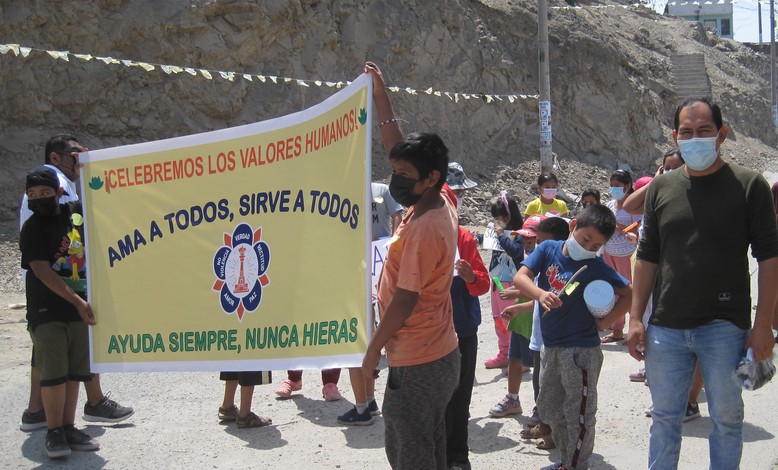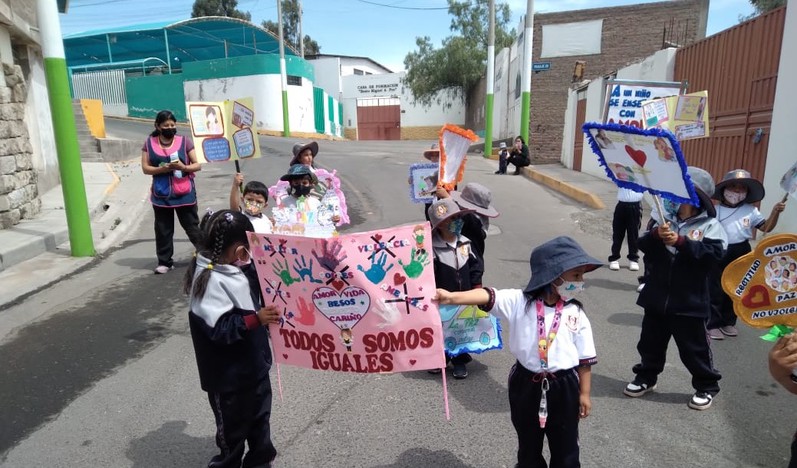 On April 17, the Education Wing of the SSSIO of Peru organized a Walk for Values with enthusiastic participation by 18 children and their parents through the streets of Cerro San Francisco, ending in Mahatma Gandhi Square.
In the City of Arequipa, children from the Magister Lux School of Human Values participated in a Walk for Values around the school on April 26. The San Pedro School promoted the theme 'Living Human Values' through storytelling for children. Secondary Level students spoke on 'The Value of Non-violence' and illustrated how we could work together toward a common goal while respecting differences.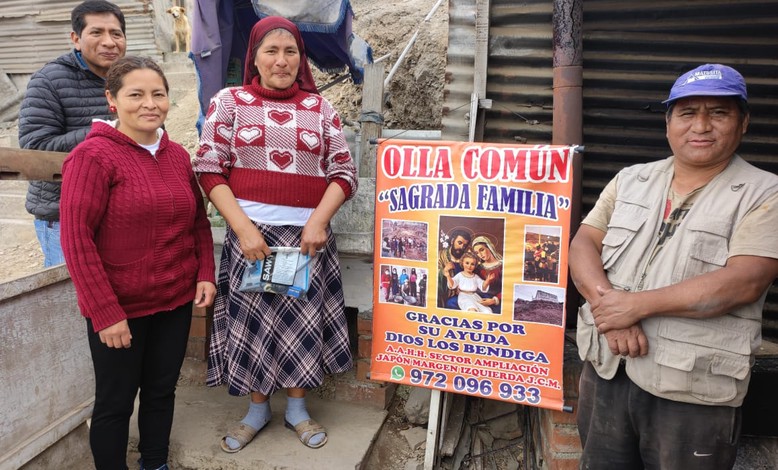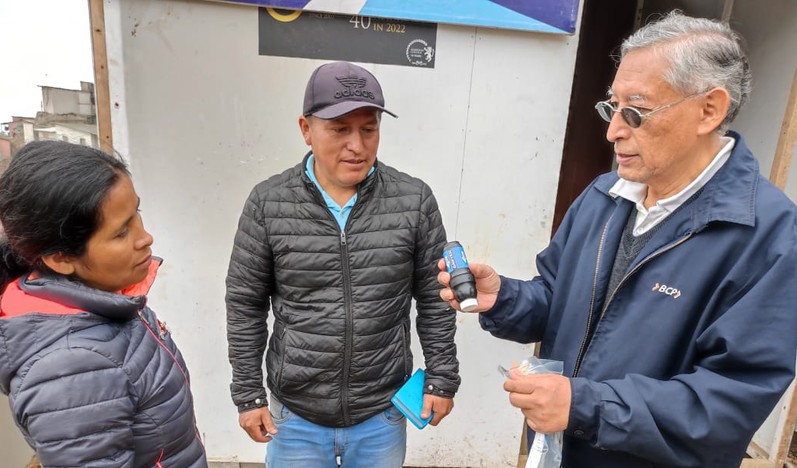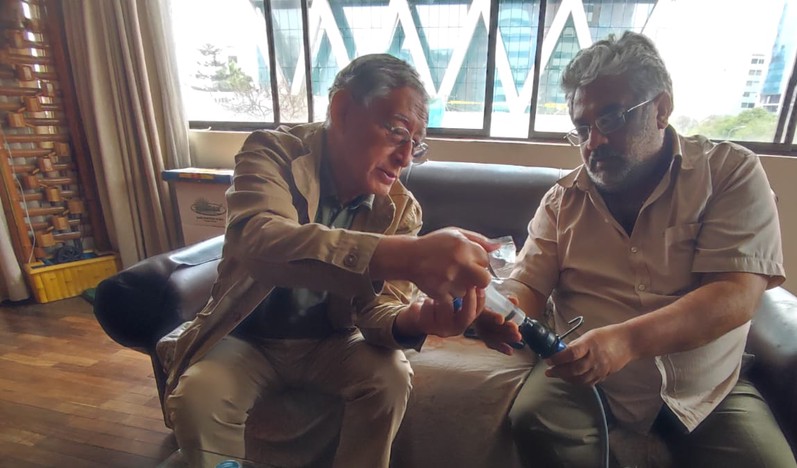 On November 5, SSSIO volunteers from Atlanta, USA, delivered 12 water filters to provide clean drinking water to underprivileged families in Lima, Peru. Two filters were installed in two community kitchens, benefiting nearly 400 people who were thankful for the gift of pure water to prepare food.
Between May and December, SSSIO volunteers in Peru organized handicraft workshops on San Francisco Hill with a group of mothers from the community. They made cushions, pillowcases, shawls, sweaters for their children, and Christmas decorations made of fabric using the Patchwork technique.
On October 16, SSSIO volunteers celebrated Avatar Declaration Day in the community of Cerro San Francisco by delivering non-perishable food such as rice, sugar, oil, salt, oats, noodles, and jam. A team of physicians lovingly cared for nearly 60 people and supplied free medicines.

Uruguay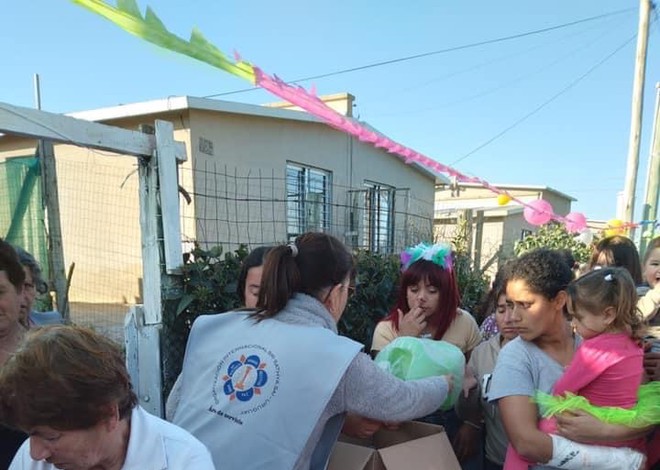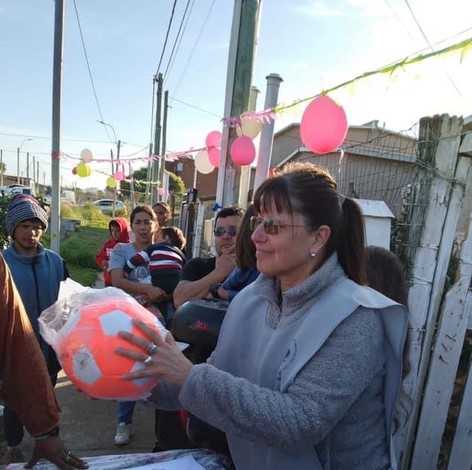 On July 30, 2022, four members of the Sai Center of Montevideo lovingly served food to 30 homeless people in the Center of the City of Montevideo.
Venezuela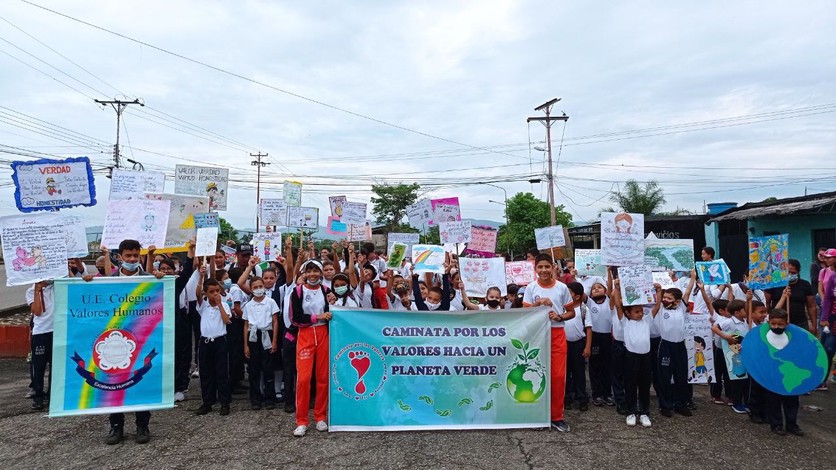 The Human Values School of Venezuela celebrated World Human Values Day with a Walk for Values through the town of Abejales, State of Táchira. Dozens of students, teachers, and others joyfully participated in this activity, promoting human values. The priest of the local Catholic Church blessed the school students and teachers. The students from the school also visited a nursing home, bringing love and joy to the elderly residents.