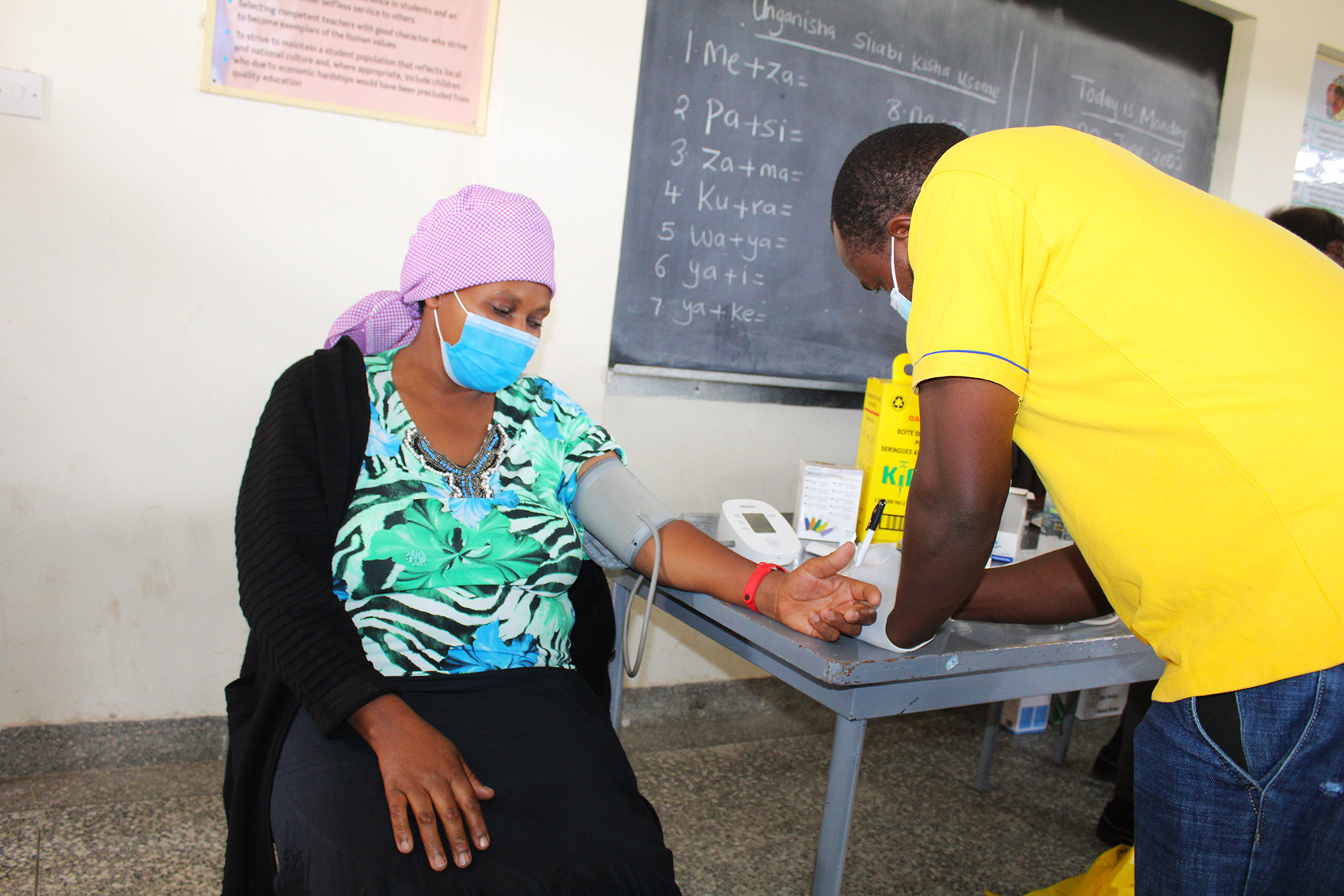 Healthcare Mission
Overview
The SSSIO provides free and timely healthcare for those in need with adherence to the principles of Sai Ideal Healthcare. The SSSIO continues to practice, promote, and facilitate Sri Sathya Sai Baba's healthcare mission.
Principles of Sri Sathya Sai Ideal Healthcare
"Health is an essential requisite of man. The scriptures proclaim that health is the very root of all endeavors in the four fields of human achievement—Dharma, Artha, Kama, and Moksha (righteousness, wealth, desire, and liberation). Without health, man cannot fulfill his basic needs or succeed in spiritual sadhana.
The units of the Sathya Sai Seva Organization are engaged in enthusiastic service in the two areas of Health and Education. To improve and maintain the health of the people, continuous education on the principles and practice of hygiene and environmental cleanliness is essential. Education is the most effective safeguard against physical and mental ill health. So, these two activities are closely interrelated."
Sri Sathya Sai Baba, August 28, 1976
Medical services are rendered in the following areas described below
Medical, Dental, Vision, Health Awareness and Veterinary Camps.
Mobile and Permanent Medical Clinics.
Specialised Procedures and Surgeries (including eye, dental, cardiac, and gynaecological surgeries, and endoscopy procedures).
Blood Products (Blood, Plasma and Platelets) and Bone Marrow donation Drives.
Medical Relief following natural disasters.
Telemedicine patient care, education and teaching programs for physicians and other healthcare professionals globally.
Health Education and Wellness Seminars for all members.
Sri Sathya Sai Education in Human Values (SSEHV) for HealthCare providers.
Delivery of medical supplies and equipment to hospitals as well as in areas devastated by natural disasters.
Zone 1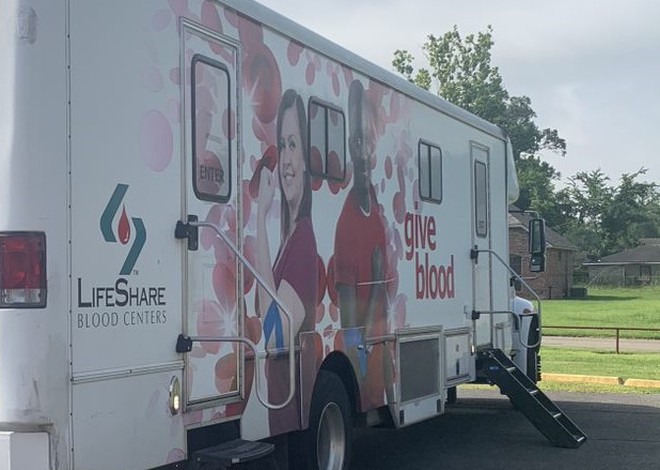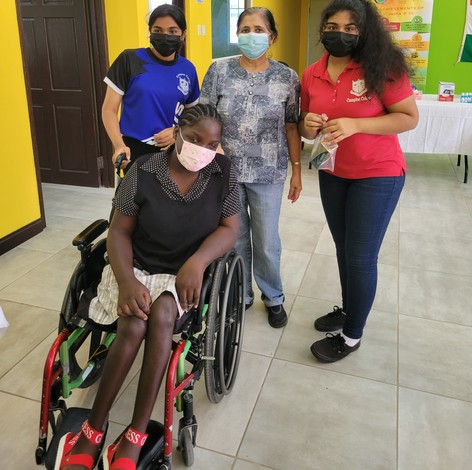 Jamaica
Medical Camp
The SSSIO of Jamaica celebrated Aradhana Mahotsavam by holding a medical camp on April 24, 2022. Eighteen SSSIO volunteers, doctors, students at Campion College, and the Indian High Commission at Jerusalem, Jamaica, participated in the camp. About 120 physically and mentally challenged residents were examined, treated, and given medicines.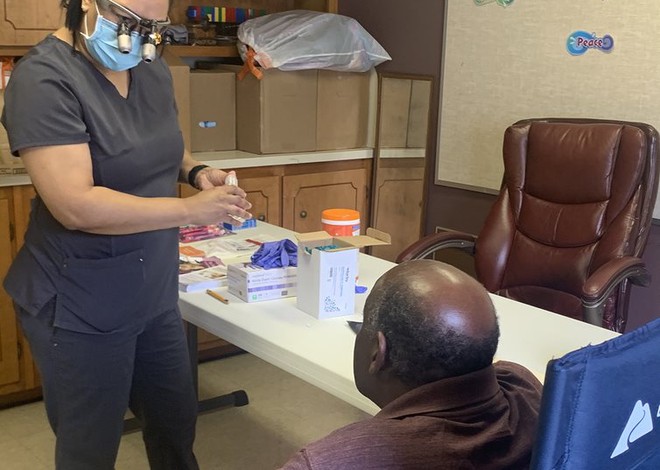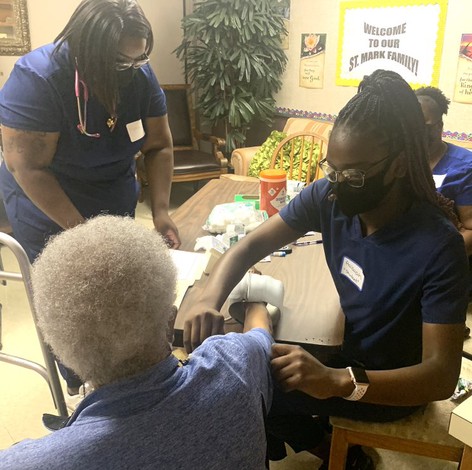 USA
Medical Camps
A summary of the Medical Camps conducted in 2022 is shown below:
Medical Camps/Health Awareness
Date
Place
Type of Camp
Number of Patients
May 28-29, 2022
Des Moines, Iowa
Primary Healthcare
33
June 11, 2022
Baton Rouge, Louisiana
Primary Care, Dental and Vision
50
September 3-5, 2022
Chicago, Illinois
Primary Care and Health Counseling
30
September 24, 2022
Lowell, Massachusetts
Primary Care and Health Counseling
75
October 22, 2022
Lowell, Massachusetts
Primary Health Care
135
On June 11, 2022, SSSIO volunteers from the US-South-Central Region partnered with St. Mark's United Methodist Church to host a much-needed free medical screening camp in hurricane-devastated areas of Baton Rouge in Louisiana. About 50 individuals were served at the Camp. A Mobile Blood Drive was also held; the Life Blood Donation Center was able to collect 18 units of blood.
Medical Camp in North Bergen, New Jersey
The Sri Sathya Sai International Organization held a medical camp in conjunction with the North Bergen Public Library's Health and Wellness Fair on December 10, 2022, in North Bergen, NJ. The free event drew more than 810 people from the surrounding community who explored various services offered, including information on Medicare, low-income and senior housing, social security, etc. A total of 35 agencies participated in the event, including the Hackensack Meridian Palisades Medical Center; North Bergen Health Department; the Coalition for Hunger; and the North Hudson Community Action Corporation. It allowed SSSIO to work directly with the township and local agencies to serve a community, including a local medical center, to have more services available for continuity of medical care. Vision testing was conducted as part of the medical camp, and more than 96 free reading eyeglasses were provided. Additionally, there were services provided by a nutritionist and a psychotherapist.
Medical Clinics
Name
Frequency
Venue
No. of Patient Visits
No. of Medical Volunteers
No. of Non-Medical Volunteers
Specialities
Ashland Free Medical Clinic
7 Clinics Per Month
1 Vision clinic per month,
2 In-person clinics per month &
4 Telemedicine per month
San Lorenzo, California
563
12
24
Vision, Primary Care, Dermatalogy, Diabetic Nutritional Counseling, ENT, General Surgery, Physical Therapy.
Southern Colorado Indigent Care Project
7 Patients seen Monday thru Friday through the year in the offices of private physicians
Colorado Springs, Colorado
270
11
2
Services include out-patient Internal Medicine Family Medicine Cardiology Gastroenterology Dermatology Psychiatry Psychology
Total Clinics
833
23
26
SSEHV in Healthcare
The awareness and expression of our innate human values in every thought, word, and action, as articulated and formalized by Sri Sathya Sai Baba, is critical in the healthcare realm in order to optimize and enrich medical care and foster positive and healing relationships among health care providers, their patients, and families. SSEHV in healthcare has been introduced to educate and inspire HealthCare professionals about SSEHV in the medical setting and the benefits of SSEHV (for Caregivers and ultimately for others, including other HealthCare Professionals and Patients).
The goal of these workshops is to create awareness of innate human values among healthcare providers, to emphasize the importance of healthcare professionals as exemplars of these values in their personal and work settings, and to explore the relationship of SSEHV to medical ethics. The central role of 3HV – head, heart, and hand – in enhancing patient encounters and patient care environments is emphasized and discussed, along with practical examples of how to implement human values into these situations and settings. The role and benefit of SSEHV in helping to combat healthcare provider burnout is also explored and discussed.
A summary of the SSEHV workshops in the HealthCare setting in the USA is shown below:
Date
Type
Number of People
Place
July 2022
SSEHV—Population Health lecture
22
PA students—Valparaiso University
Sep-Oct 2022
18 workshops + ongoing monthly workshops
WHO ARE WE? Holistic Human Values Based Medical Practice
>500
North Shore Health System Employees & New Employee Orientation
Oct 24th 2022
SSEHV Introductory Workshop for Health Care Professionals
41
Brookdale University Hospital—NY Pediatric Residents
Oct 28th 2022
SSEHV—Population Health lecture
27
PA students—Valparaiso university
Zone 2A
Mexico
Medical Camps at Sathya Sai School in Cuernavaca
Medical camps were held in several countries, beginning with Mexico on October 22, 2022, at the Sathya Sai School in Cuernavaca, where 50 children were served.
Iztapalapa Community Sai Center
On October 23, 2022, four general practitioners, an otolaryngologist, a dentist, a pharmacological chemist, and 12 volunteers provided medical services to 62 children.
Guadalajara
On December 4, 2022, 25 people received medical consultations, and 33 received reading glasses.
Santo Domingo
In the Mata Mamón community, four doctors and 20 volunteers from the Dominican Republic provided medical care and donated medicines to 125 people.
El Salvador
On December 4, 2022, a medical camp was carried out in a rural community of the Jayaque with three doctors and six volunteers, most of them young. One hundred and fifteen patients were seen, several hypertensive patients were detected, and free medicine was given.
The Outpatient Clinic was closed due to the pandemic and reopened in October 2022.
Zone 2B
Argentina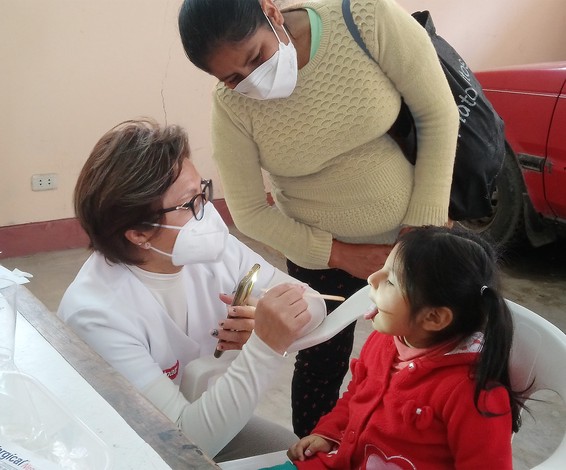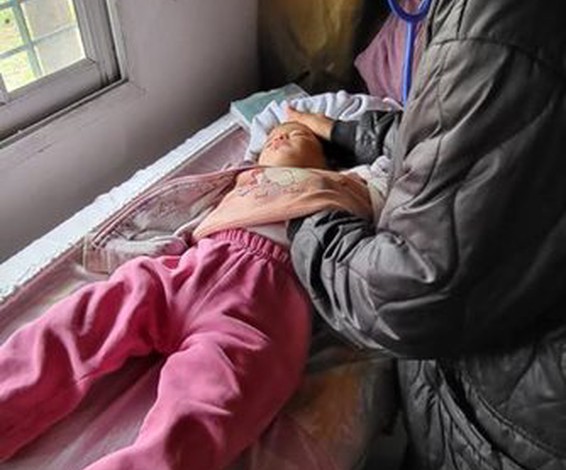 Medical Camp in Jose C Paz, Argentina
A Medical camp was done in Jose C Paz, Argentina, on October 15, 2022, and 22 pediatric and six adult consultations were held. A Sai devotee doctor and four Sai devotees participated.
Medical Camp in Gonzalez Catan
A Medical camp was organized in Gonzalez Catan, Argentina, on October 22, 2022, where 40 pediatric and 12 adult consultations were provided. A Sai devotee doctor and four Sai devotees participated.
Brazil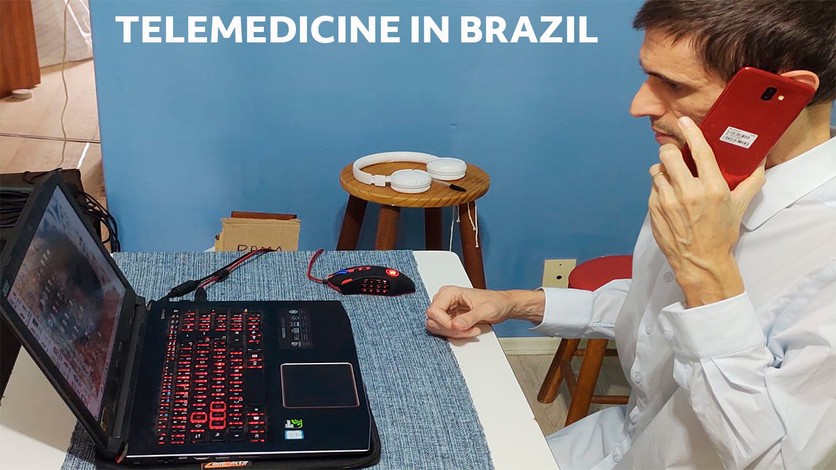 Telemedicine
In 2022, approximately 75 consultations were carried out through telemedicine throughout the year. The consultations were carried out by four physicians. A lecture was given by Dr. Roberto Cunha on the topic of Breast Cancer Prevention with an audience of 200 people in the community of Canaan in Trairi, State of Ceará, Brazil, on October 14, 2022.
Paraguay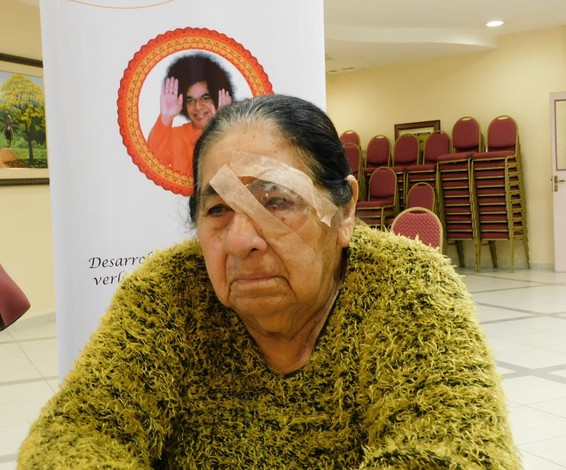 Cataract Surgeries
As an offering of love to Bhagawan Sri Sathya Sai Baba on the occasion of His 100th Birthday in 2025, volunteers from the Sri Sathya Sai Center of Asunción have set a goal of performing 1,000 cataract surgeries for those in need, free of charge; an opportunity to serve so many people who would otherwise be deprived of the essential faculty, 'vision.' The project began in November 2019 with 26 cataract surgeries. The project was suspended for about seven months in 2020 due to the COVID pandemic lockdown, and 80 surgeries were performed that year. In 2021, despite the setbacks encountered due to the pandemic, 197 surgeries were performed. In 2022, 227 cataract surgeries were performed. As of the end of December 2022, a cumulative total of 530 surgeries have been performed.
To express gratitude to God for the opportunity to perform 500 surgeries, a Thanksgiving Mass was celebrated at the Metropolitan Cathedral of Our Lady of the Assumption by the Archbishop on Sunday, November 6, 2022, in a beautiful and sacred ceremony. The event was attended by the patients who underwent surgery with their companions, the medical staff, the administrative staff of the Ophthalmology Center, and social workers. Many patients expressed their gratitude and love to the volunteers. One person said, "I am infinitely grateful for this wonderful service and for getting back my eyesight. I am sure that it was God who directed each step. I can only thank God and thank you."
Medical Camps in Chaco
In May and December 2022, two medical camps were conducted in Chaco, north of the country, around 370 km from the capital (Asuncion). In May, doctors attended between 110 to 120 patients. In December, along with the doctors, a dentist accompanied and assisted patients that needed dental help.
Peru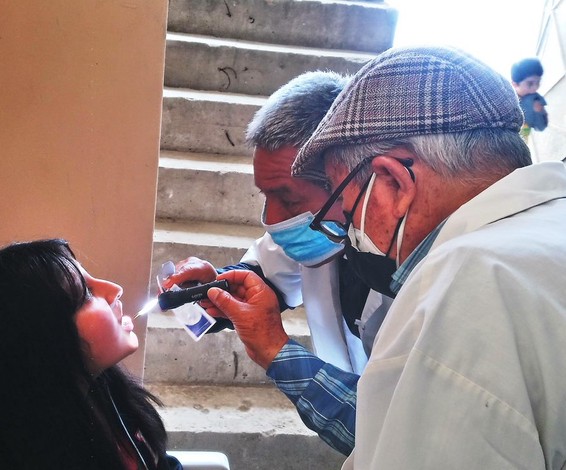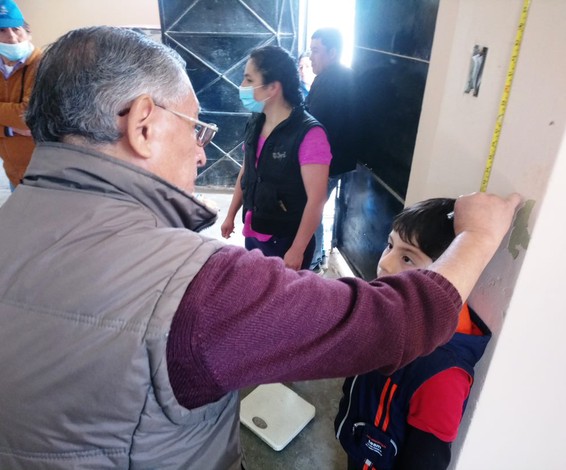 On Sunday, October 16, 2022, the SSSIO of Peru conducted a medical camp in the settlements on San Francisco Hill, on the southern outskirts of Lima. A general medicine doctor, three dentists, and a psychologist treated 59 people: General Medicine 15, Dentistry 35, and Psychology 9. All patients were given free medicine prescribed by the doctors. Parallel to the medical care, a Human Values Workshop was offered to children from 6 to 12 years old, and dozens of people were also given various items of clothing and footwear for children and adults, among other things, such as bedspreads, sheets, etc.
Zone 3
Fiji
The Sai Medical Unit (SMU) Zone 3, comprising of SSSIO of New Zealand & Fiji (with a few volunteers from Australia) in collaboration with the Fiji Ministry of Health & Medical Services (MOHMS), provided free quality health services to people in Fiji in remote areas where specialist services are difficult to access. In 2022, a total of 2,166 individuals were served.
Medical Camp
Primary Lead Country
Date
Place
No. of People
Fiji
13-Aug-22
Namosi
240
New Zealand
17-Oct-22
Rakiraki
348
New Zealand
18-Oct-22
Ba
393
New Zealand
19-Oct-22
Tavua
256
New Zealand
20-Oct-22
Sigatuka
469
New Zealand
21-Oct-22
Lautoka
574
Health Awareness
Primary Lead Country
Date
Topic
New Zealand
Health Awareness on menopause
Australia
13-Jun-22
Webinar: Recurrent UTIs in Children
Australia
14-Jun-22
Webinar: Acute AMI Assessment and Management
Australia
08-Aug-22
Webinar: Abdominal pain in children
Australia
11-Aug-22
Webinar: COVID -19
Australia
12-Aug-22
Webinar: Headache and overview
Australia
16-May-22
Webinar: All about ECG
Australia
02-Jun-22
Webinar: Abdominal pain in elderly
Australia
26-Apr-22
Webinar: Ocular Trauma
Australia
21-Apr-22
Webinar: Neonatal Jaundice
Australia
14-Aug-22
Mental health focus on Adolescent and child mental health
Medical Camp in Navunikabi Catholic School, Navunikabi Village, Namosi District
As part of the Sai MediCare Outreach, a medical camp was conducted on August 13, 2022. A total of 240 registrants to the camp were served. In addition to general medical services, other services included Eye care, Dental care, Sexual & Reproductive Health Clinic, Diabetes care, Wellness Center for Women, and Physiotherapy. Medicines were provided as needed. A total of 82 volunteers participated (including 30 medical professionals, 5 medical students, 35 general volunteers, and 12 volunteers from the village); of the total, 33 were from the Sai Organization and the rest from the community.
New Zealand
In October 2022, SSSIO-New Zealand led a series of medical camps over five days with SSSIO Fiji & Australia (as above, October 17-21, 2022), and 2,040 patients were seen and served. Medical and dental officers, nurses, pharmacists, medical students, and two local NGOs, 'Birth Fiji' & 'Mending Minds' from Fiji, joined the visiting team to provide professional services. Consultations and treatment included gastroenterology, medical oncology, stroke medicine, gynecology, surgery (excision of minor lumps), psychiatry, pediatrics, primary health care, dentistry, optometry, physiotherapy, dietetics, mental health counseling, and social work consultations. Diagnostic services included cardiac echo, ultrasound, endoscopy services, etc. Free medications were dispensed to all patients. Over 200 referrals were followed up via Viseisei Sai Health Center (VSHC) as the coordination hub. The volunteer urologist from the SSSIO helped the only urologist in Fiji in treating urological conditions at Lautoka Hospital for five days.
Blood Donation
Primary Lead Country
No. of Donors
New Zealand
25
Australia
470
Womens' Health Session
On November 19, 2022 as part of the Ladies Day program, an interactive session on Womens' Health and Menopause was conducted by a Gynaecologist. A total of 30 ladies attended this program.
Zone 4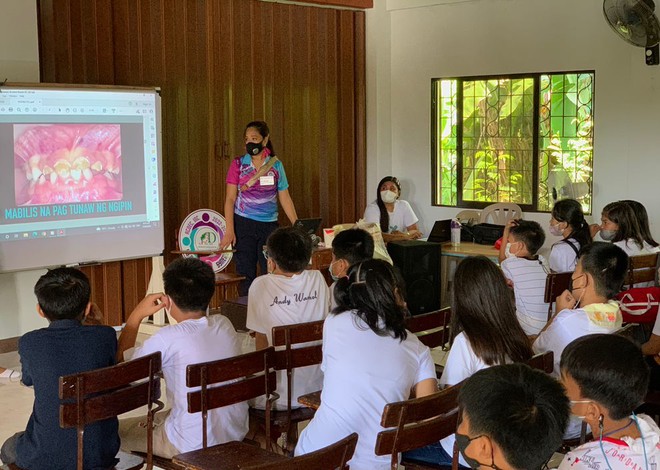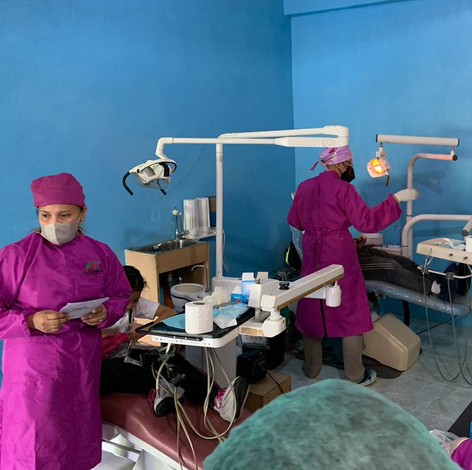 Medical Camps
A total of nine Medical Camps were conducted in Malaysia, Phillippines and Sri Lanka and a total of 1,397 patients were served. A summary is shown below.
Medical Camps
Country
Dates
Type of Camps
No. of Patients
24-Jul-22
Medical, Dental
128
31-Aug-22
Medical, Dental, Eye, Diabeteic screening
203
06-Nov-22
Medical
116
20-Oct-22
Medical, Eye
24
Malaysia
26-Nov-22
Medical, Dental, Eye, Diabeteic screening
250
Philippines
11-Sep-22
Optical and Dental Camp
154
Sri Lanka
20-Nov-22
Medical and Dental
512
Malaysia
Blood Donation Camps
A total of 16 blood donation camps were conducted during which a total of 1,104 blood donations were made.
Blood Donation
Dates
No. of Donors
26.3.22
82
26.3.22
48
20.3.22
50
20.3.22
86
26.3.22
89
28.3.22
32
02.04.22
69
10.4.22
72
26.6.22
59
26.6.22
94
03.7.22
63
13.8.22
109
25.9.22
53
Total
1104
Sri Lanka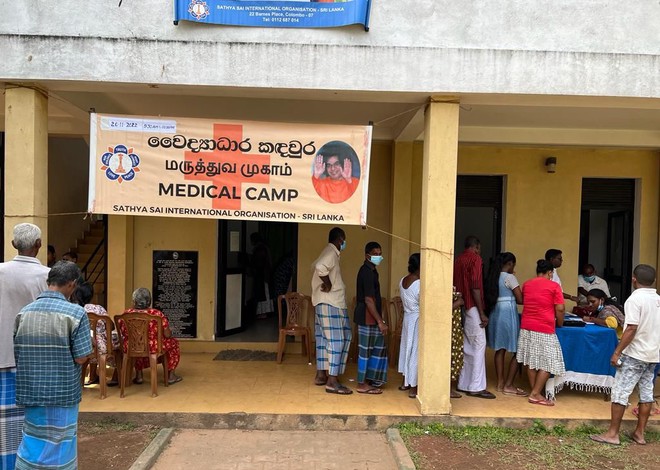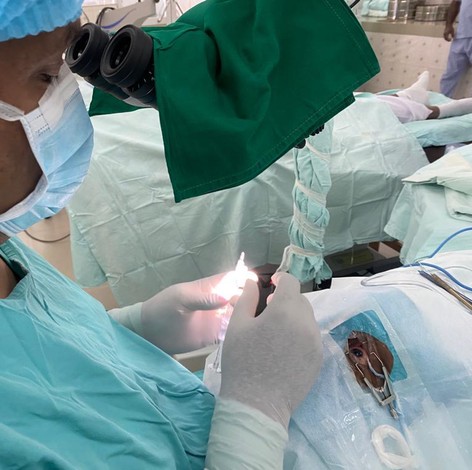 Medical Camps & Medical Assistance
A Mobile medical camp was carried out in the adopted village of Seenanveli, 75 km away from Trincomalee, and included Dental services, Eye clinics, and other medical services. A total of 262 villagers were served.
In honor of Bhagawan Baba's 97th year of advent, a medical camp was held in Aliwatte, Mattakuliya, on November 20, 2022 – around 250 patients were served.
Medical needs and other essentials are provided to 5 families that consist of members diagnosed with Kidney related illnesses from the Colombo, Galle & Tirukovil areas. Financial assistance to carry out Dialysis is also extended to selected individuals in these households.
One hundred thirty-six persons diagnosed with cataracts (identified in selected areas of Jaffna peninsula, Mannar, Mullaitivu, kokuvil, and Anuradhapura) were operated on at the Teaching Hospital in Jaffna free of charge, and lenses were provided for the patients. While the patients were being transported from their villages to the hospital, volunteers provided meals and other assistance.
Additionally, 686 persons diagnosed with cataracts underwent eye surgeries at Trincomalee, Vavuniya, and Kilinochchi District Hospitals. The Sai centers made the required logistical arrangements.
A total of 822 Cataract Surgeries were done in 2022.
Donation of Essential Medicines
Upon request by three Government Hospitals in Matale District, about 250,000 medicines, in shortage due to the prevailing economic crisis in Sri Lanka, were donated to the RDHS Matale on July 19, 2022. Upon urgent request from the Government Hospital in Mannar, 100 injections to prevent heart attacks were provided to treat needy patients. In 2022, the SSSIO of Sri Lanka donated medical equipment, accessories, and drugs worth more than Rs 2.5 million to hospitals nationwide.
Zone 8
The medical team comprises 62 people, with 16 doctors and medical staff paramedics, pharmacists, psychologists, and others.
Azerbaijan
An emergency doctor, a pediatrician, and a psychologist provide ongoing medical assistance to members of the Organization and their families. About 35 were assisted throughout the year. Services included medical recommendations and prescriptions for medications. The Clinical psychologist, a rehabilitation specialist, and a psychotherapist provided free consultations and psychotherapy, with complete treatment for 15 people.
Three webinars were held for the public: Psychological Causes of Illness, Family Relations through Education in Human Values, and How to Love Yourself through Education in Human Values.
Moldova
A member of the Organization, a psychologist by profession, conducts, on average, three hours of free daily consultations. About 720 hours were volunteered during 2022. About 12 patients received free diagnostics and consultations from another member of SSSIO.
Russia
The Southern Region
Sai volunteers have been helping the refugees from the territory of Ukraine through the public organization "Red Cross" – buying them food and medicines.
A project on healthcare has been implemented by three SSSIO members since 2019 in two schools. They conduct two to four classes a month. During the school year, classes are held with children to help them learn about a healthy lifestyle, the importance of improving their character and forming healthy habits, responsibility for their life and health, and giving up bad habits, such as smoking, alcohol consumption, and drug addiction.
One of the members of the group is a dental prosthetist who repairs people's teeth for free or makes complete prostheses, treats students free of charge, and teaches them medical skills.
The Central Region of Russia
1) An ongoing project, a Telegram chat called Health Marathon, provides information on a healthy lifestyle; materials are posted at least twice a week.
2) Between February 17-22, 2022, 11 members of the Organization took part in a Psychology Seminar conducted by a certified psychologist.
The Volga - Ural Region
Assisting refugees from Ukraine: On December 10, 2022, medicines were purchased at the request of refugees and supplied to 52 people.
Ukraine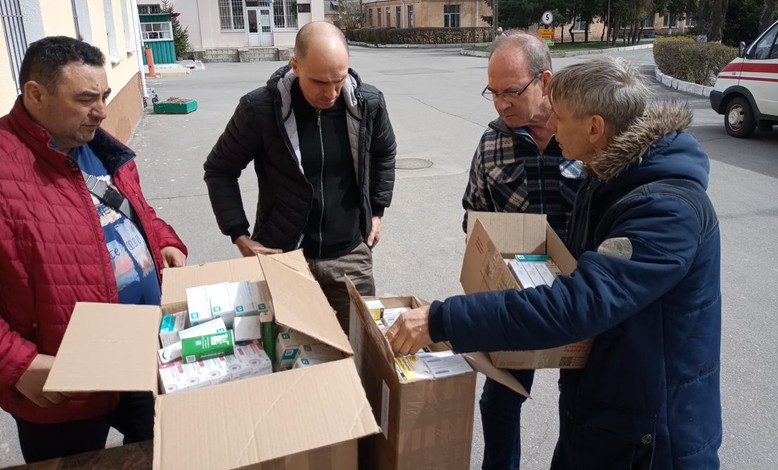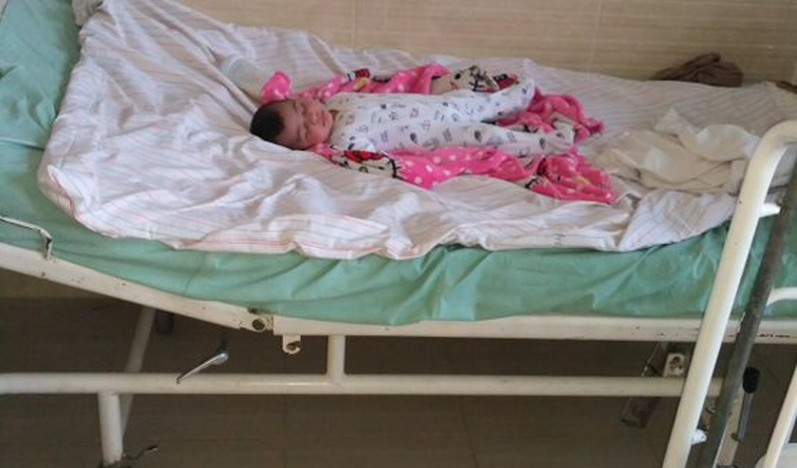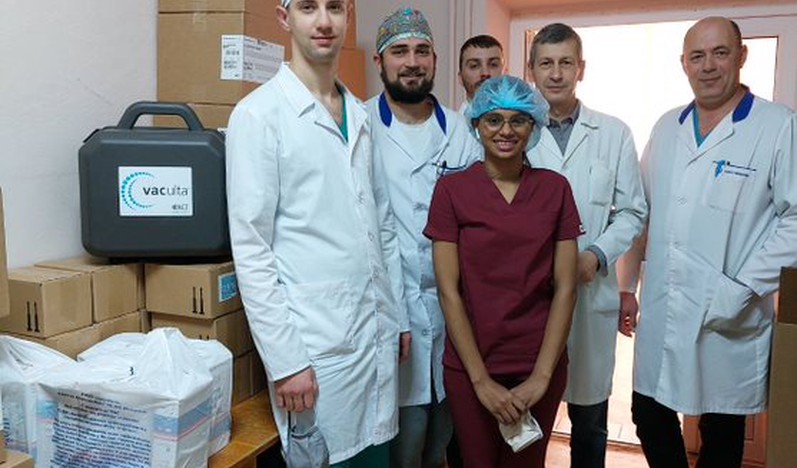 The medical service of SSSIO of Ukraine began in March 2022, after the outbreak of hostilities in Ukraine. Sai devotees in Vinnytsa and Dnieper were actively engaged in several services.
Medicines were needed in the surgical department of Vinnytsa Regional Hospital named after Pirogov in and the Regional Rehabilitation Center for the disabled, where there were many wounded. In March, 53 packages of necessary medicines were purchased for both centers. Medicines were also purchased and sent to the Territorial Defense Institution for the wounded. These services are being continued.
On April 20, 2022, the first car with humanitarian aid from Sai devotees of SSSIO Zone 7 arrived with 26 boxes of diapers, which were sent to the perinatal center. Medical supplies were brought to the medical unit at School No. 11, where the refugees lived. On May 27, 2022, a second car from Zone 7 arrived with medical supplies, which were provided to the wounded.
In July 2022, 85 individual parcels, including medicines, were sent to 25 cities in Ukraine for refugees, large families, disabled people, and single pensioners. One of the most essential items received was a VAC device for Vinnytsa Regional Hospital, named after Pirogova. This device accelerates the healing of wound surfaces two to three times in addition to cleaning infections in wounds. Several medicines and medical supplies were distributed to the Carpathian Sech, field hospitals, hospitals in Dniepr and Pavlograd, and the Thoracic department of the Pirogova regional hospital in Vinnytsa.
Care for several wounded animals was also provided in the same regions during this time.
Zone 9
Botswana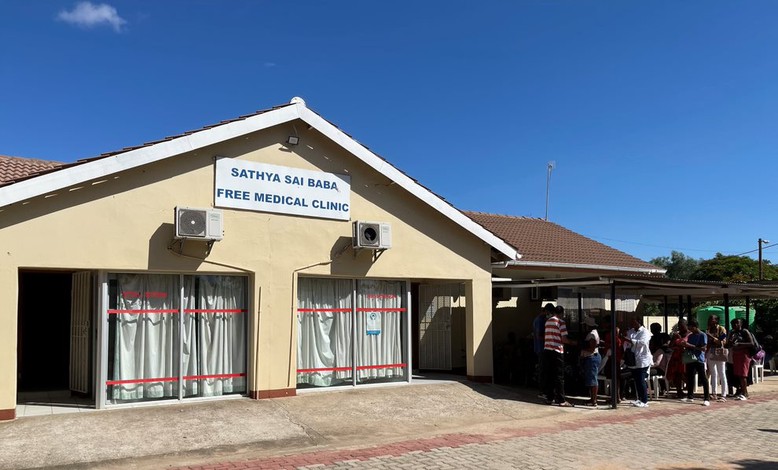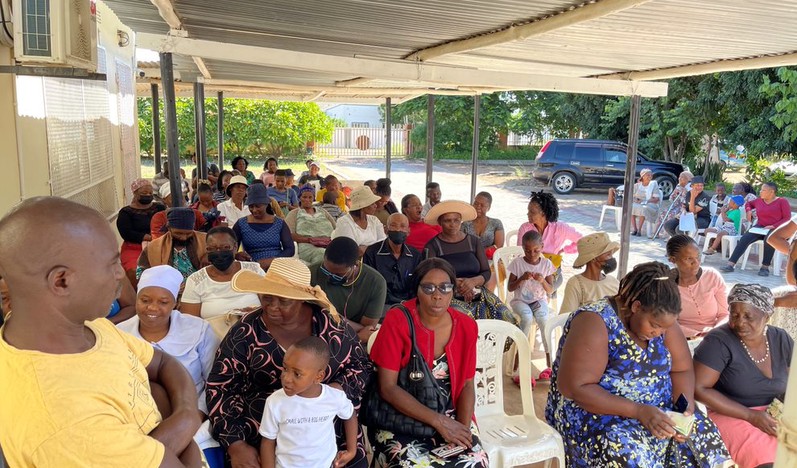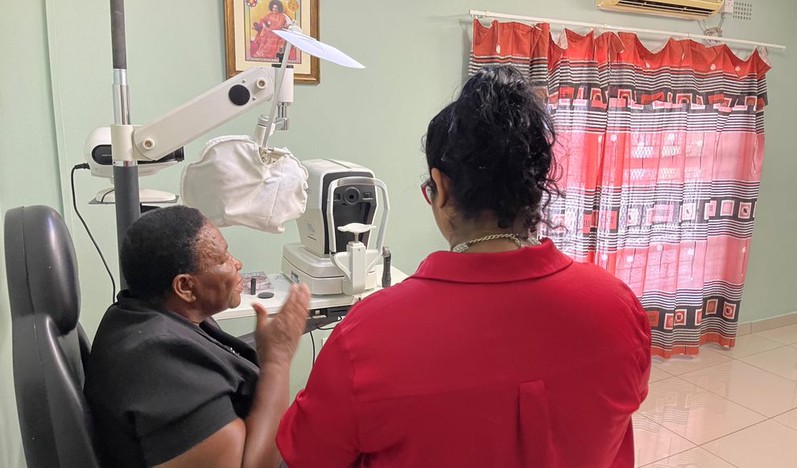 SSSIO Health Clinic
The permanent SSSIO health clinic in Botswana continues to address the needs of the sick through the pandemic. In 2022, a total of 2,236 patients were served at the Clinic.
Kenya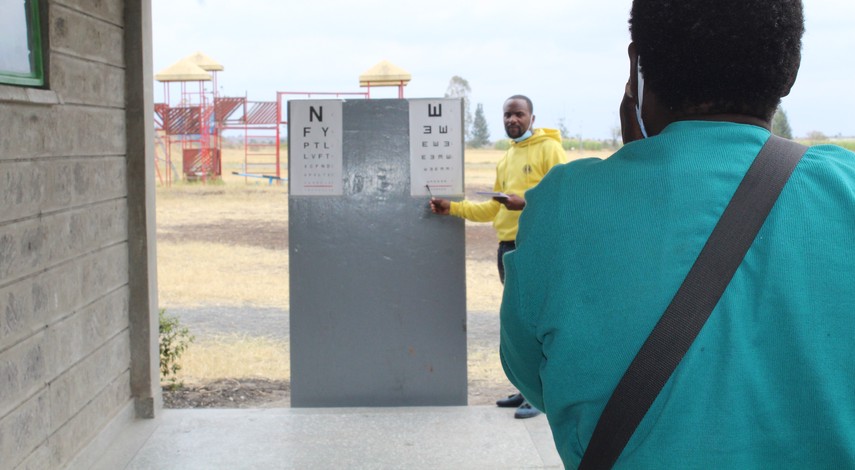 Sathya Sai Centre Nairobi Medical and Dental Clinic
In 2022, 5,115 patients, including 2,200 new patients, were seen, consulted, and served. In addition, 1182 patients were seen for dental problems, of which 574 were new patients. The laboratory associated with the Clinic continued to serve patients during this time.
| Month | Total Patients | New Patients |
| --- | --- | --- |
| January | 390 | 176 |
| February | 406 | 185 |
| March | 379 | 168 |
| April | 315 | 135 |
| May | 379 | 161 |
| June | 665 | 286 |
| July | 413 | 187 |
| August | 397 | 164 |
| September | 485 | 193 |
| October | 433 | 187 |
| November | 486 | 194 |
| December | 365 | 164 |
| Total | 5113 | 2200 |
Dental
| Month | Total Patients | New Patients |
| --- | --- | --- |
| January | 99 | 53 |
| February | 75 | 34 |
| March | 130 | 70 |
| April | 104 | 57 |
| May | 95 | 41 |
| June | 115 | 47 |
| July | 98 | 42 |
| August | 98 | 52 |
| September | 85 | 42 |
| October | 102 | 44 |
| November | 93 | 40 |
| December | 88 | 42 |
| Total | 1182 | 574 |
On July 30, 2022, a medical camp and an eye camp were organized at the school, serving around 200 people in need from surrounding villages. SSSIO volunteers also distributed food to nearly 180 people during the event.
Madagascar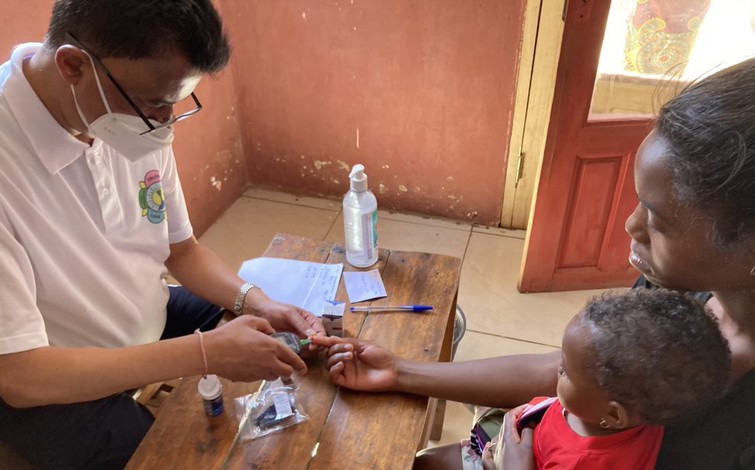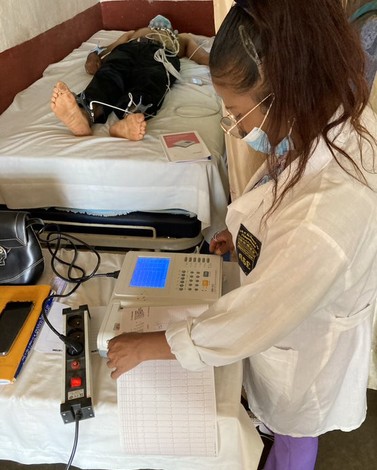 On December 3, 2022, a medical camp was organized by young adults and medical professionals from the Sri Sathya Sai Center of Antananarivo, Madagascar. They provided free screening for diabetes and blood pressure to more than 110 needy people in their community. Patients with heart conditions were given an echocardiogram (ECG) test and referred to local cardiologists.
Breast Cancer Screening at Le Foyer de Notre Dame
Mauritius has the second-highest rate of breast cancer in Africa. Recognizing this need, the SSSIO in Mauritius embarked on a breast cancer screening program in collaboration with Breast Cancer Care at Le Foyer de Notre Dame de La Paix in Vacoas on December 4, 2022. SSSIO healthcare professionals explained the importance of early detection and intervention to the participants, while 25 female residents aged 50 to 97 were screened. Detailed information about each patient was recorded, and nearly 30% of them were referred to a local hospital for breast ultrasound and further treatment.
Mauritius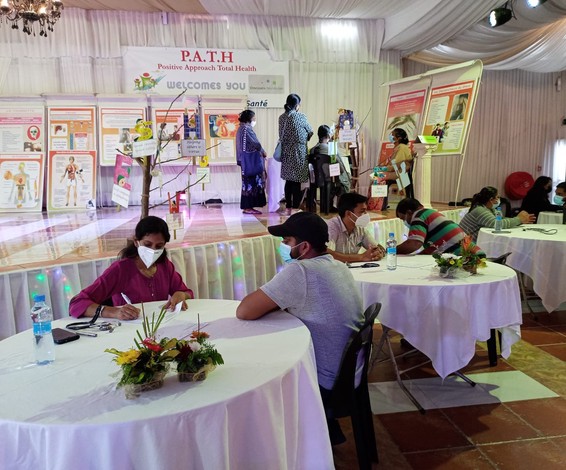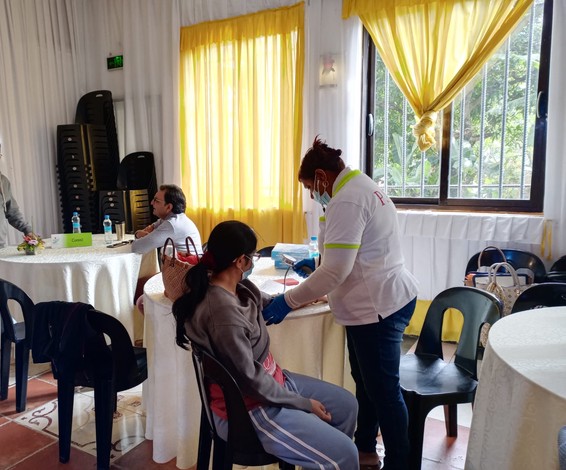 Medical Camps
A total of 3 medical camps were held, with 313 patients consulted, of which one camp was held for breast cancer screening (100 patients screened). Mauritius has the second-highest rate of breast cancer in Africa. Recognizing this need, the SSSIO in Mauritius embarked on a breast cancer screening program in collaboration with Breast Cancer Care at Le Foyer de Notre Dame de La Paix in Vacoas on December 4, 2022. SSSIO healthcare professionals explained the importance of early detection and intervention to the participants. Detailed information about each patient was recorded, and nearly 30% of the patients were referred to a local hospital for breast ultrasound and further treatment.
Medical Camps/Health Awareness
Dates
Type of Camps
No. of Patients
16-Jul-22
Medical and Dental
31
31-Jul-22
Medical
182
17-Sep-22
Psychosocial
100
04-Dec-22
Screening
25
On July 16, 2022, the SSSIO of Mauritius held a free general health and dental screening camp at the Children in Distress Shelter in Forest Side. Thirty-one shelter residents between the ages of 4 and 23 were given medical care, and those that needed further treatment were referred to the local health center. More advanced cases were immediately referred to local hospitals. SSSIO volunteers also cooked and served dinner at the shelter.
Blood donation
3 blood donation drives conducted, with blood provided by 308 donors.
Blood Donation
Dates
No. of Donors
31-Jul-22
60
07-Aug-22
156
15-Dec-22
92
Nigeria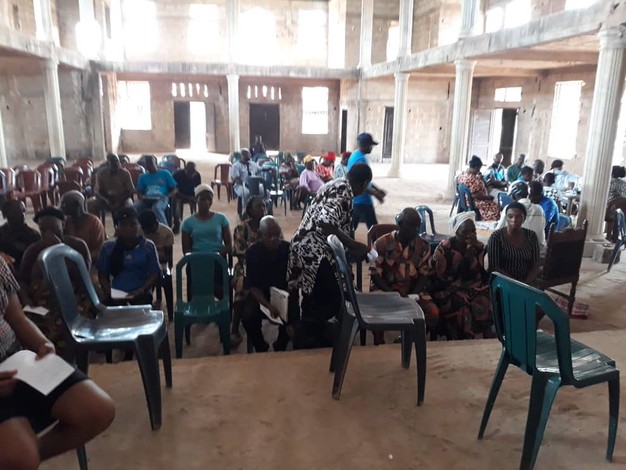 At SSSIO Nigeria Enugu Centre couple of medical camps are organized annually to benefit needy people in the community. One such camp was organized on November 19, 2022, at Etiti Ngwo (Enugu).
Over 100 beneficiaries were served on November 19, 2022, at Enugu, including free diagnosis for basic ailments, such as diabetes, tuberculosis, glaucoma, cough and cold, fever, malnutrition, etc. Besides diagnosis, medical consultation and medicines were also provided to the patients. On November 9, 2022, 25 prisoners were served at Enugu Maximum Prison. 
South Africa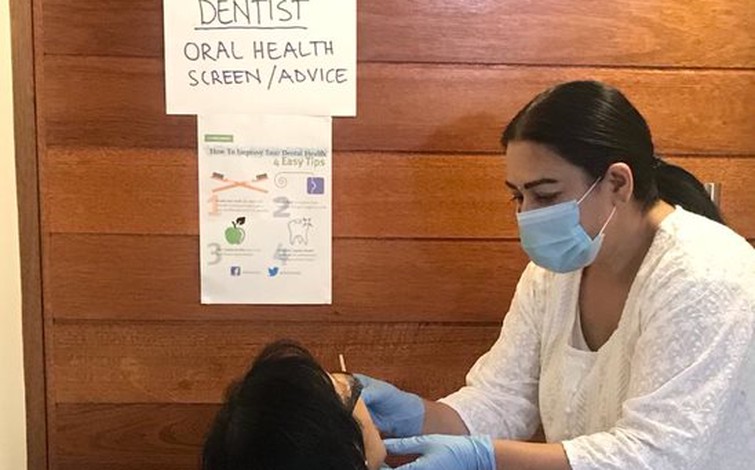 SSSIO volunteers in South Africa organized a wellness clinic at the Sathya Sai School, Chatsworth, on October 30, 2022. More than 60 people attended the clinic, which focused on 'Mindfulness in Motion.' Besides providing services in dentistry, optometry, pediatrics, and general health check, the clinic also offered yoga, exercise, and light meditation sessions to help manage stress. The clinic also provided guidance on nutrition and recommended healthy recipes.
Sai Medical Clinic
SSSIO-SA Forderville Sai Medical Clinic has reopened. Health screening was conducted for 72 individuals.
Blood Camps
Several Blood camps were hosted across the country, and a total of 437 units of blood were collected in 2022.
Tanzania
During 2022, 8 medical camps were conducted, with a total of 781 patients being served.