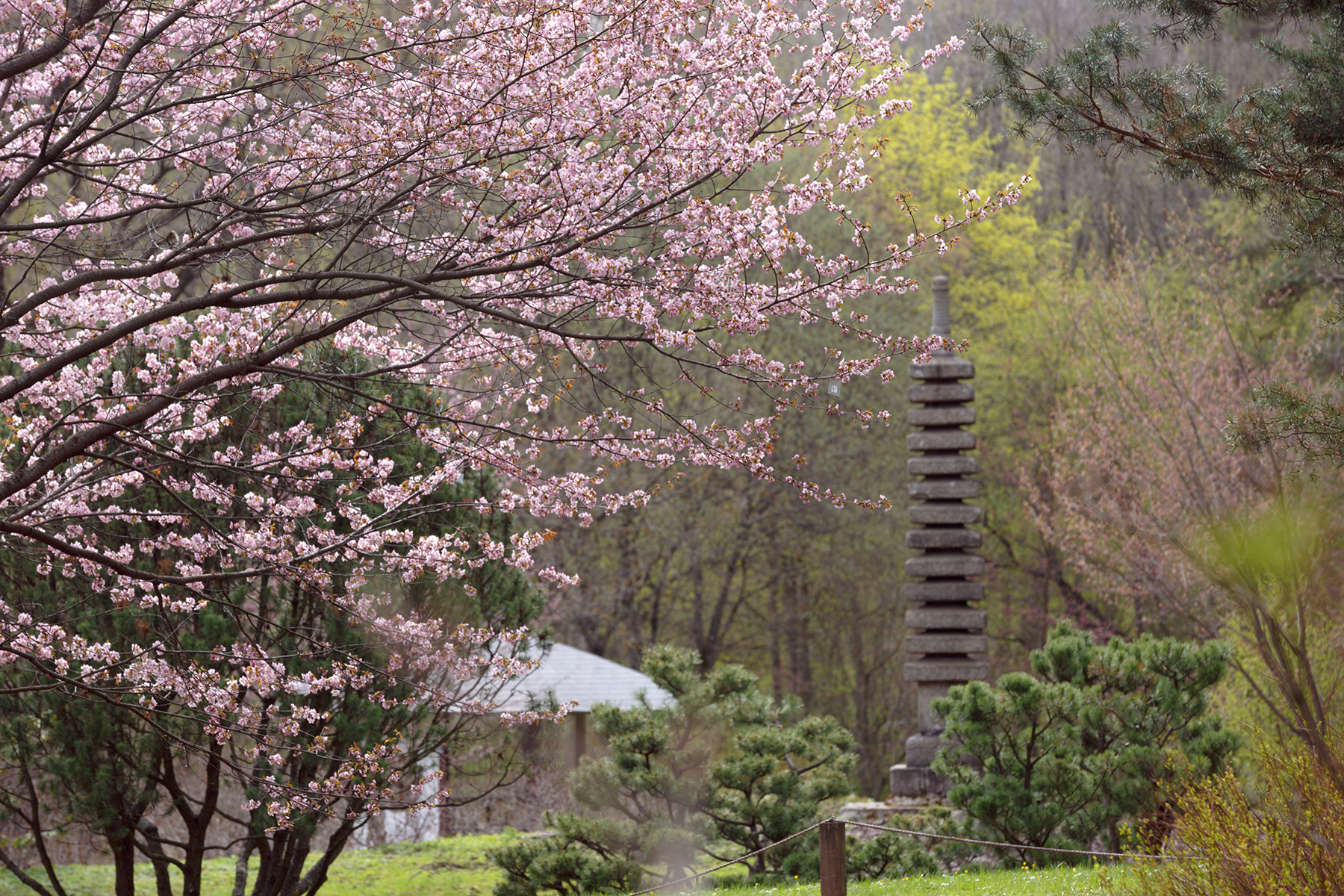 Zone 8
Zone Activities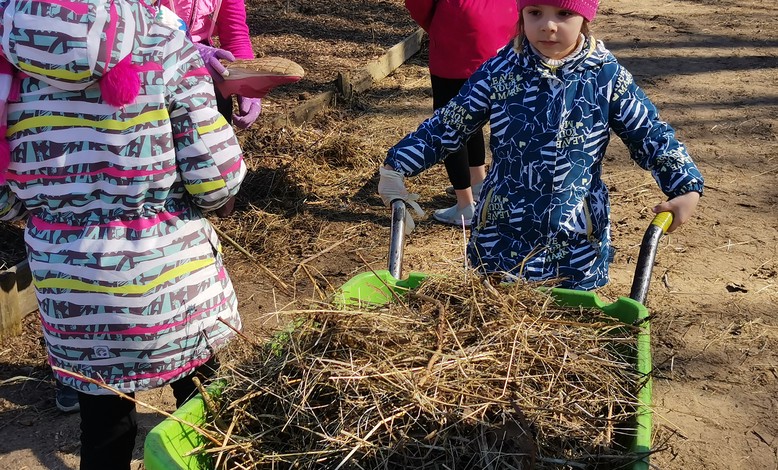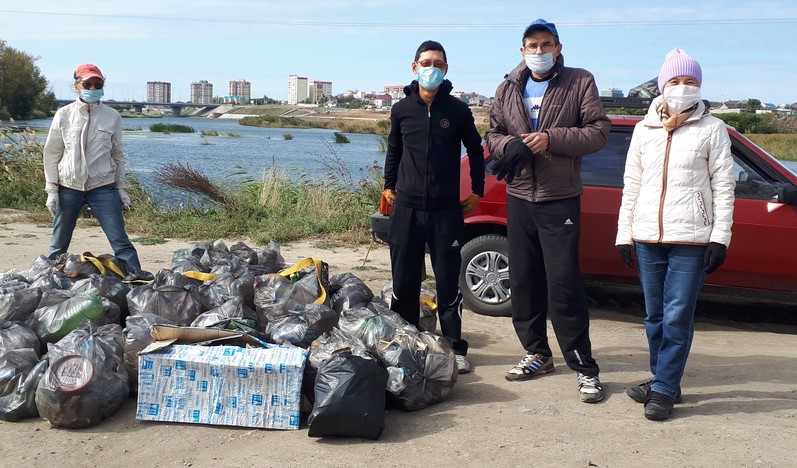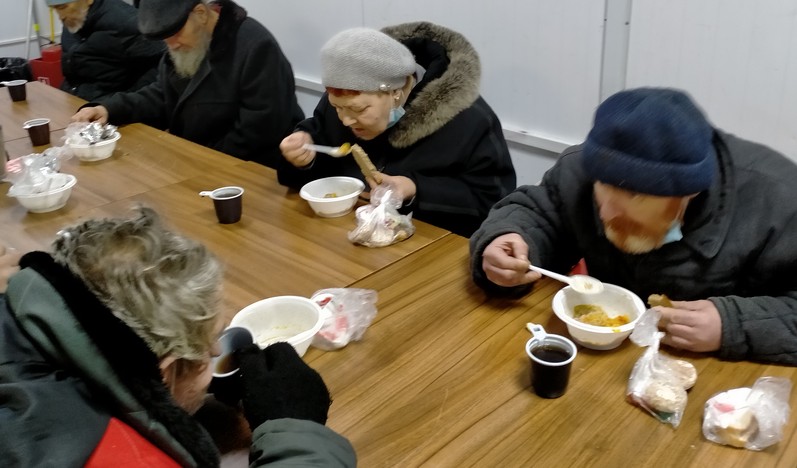 In early January 2021, more than 80 participants from 30 cities across Russia enthusiastically participated in the sixth Zonal Conference and Youth Festival of Zone 8. Leadership traits were emphasized at the festival, filled with interactive discussions, parables, uplifting devotional singing, and chants.
In March 2021, more than 170 volunteers, including young adults from Russia, Kyrgyzstan, Azerbaijan, Belarus, and Kazakhstan, distributed food to more than 600 needy people in their local communities.
Volunteers cooked a variety of fresh food in their respective regions. They provided meals to the needy and essential items such as oil, butter, sugar, pasta, cereals, biscuits, pastries, etc. In addition, they distributed warm clothing, books, stationery, electric appliances, and other household items. SSSIO members also fed animals and birds. Children contributed by writing inspiring letters and birthday cards on heart-shaped paper. This service project brought people from many countries to share love and joy in their local communities.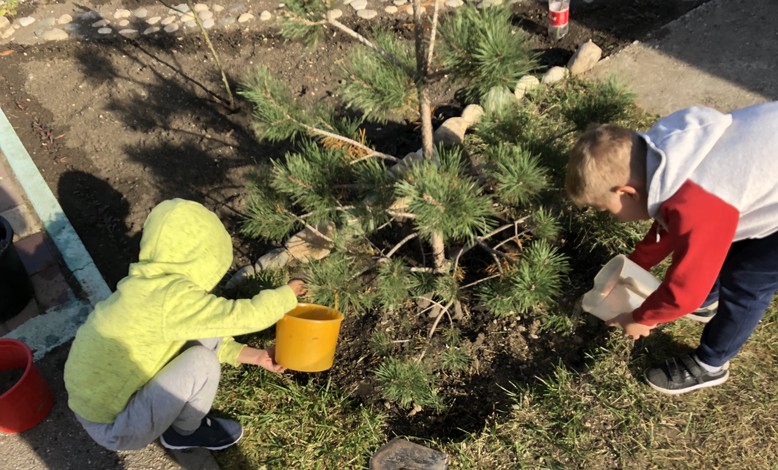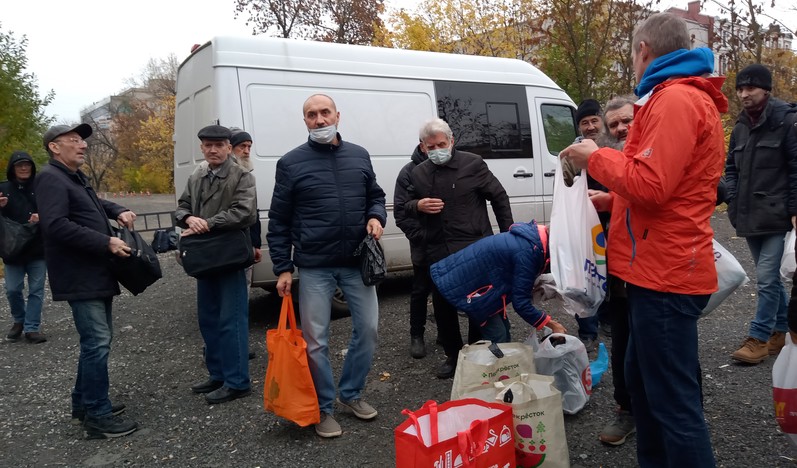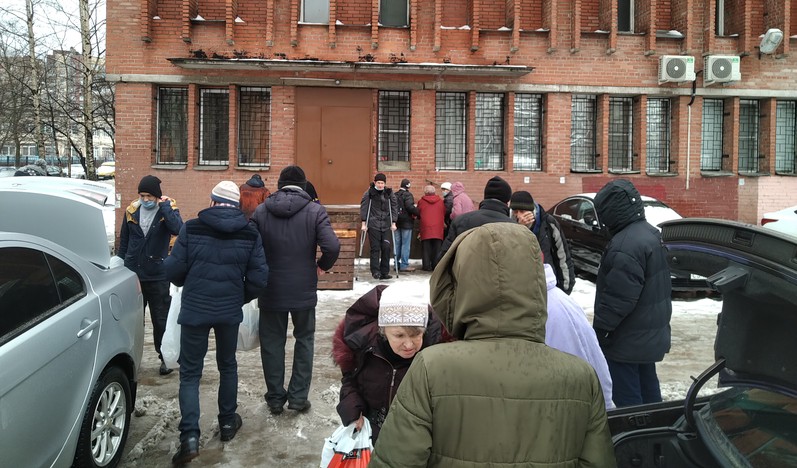 The volunteers, including children, fed animals and birds, cleaned animal enclosures, repaired fences in animal nurseries, planted trees, shrubs, and flowers, and cleared garbage in cities and forest parks, and the seashores and riverbanks.
In October 2021, over 200 volunteers across 50 centers in Belarus, Kyrgyzstan, Kazakhstan, Ukraine, Azerbaijan, and seven regions of Russia distributed 900 packages of cooked food and grocery bags filled with dry foods such as rice, pasta, buckwheat, semolina, sugar, oil, butter, tea, cookies, and desserts. Also, children's hygiene items and diapers were distributed at local churches, boarding schools, flophouses, recycling collection points, and on the streets. Some volunteers who could not participate helped by purchasing goods, cooking food, and packaging the items.

Azerbaijan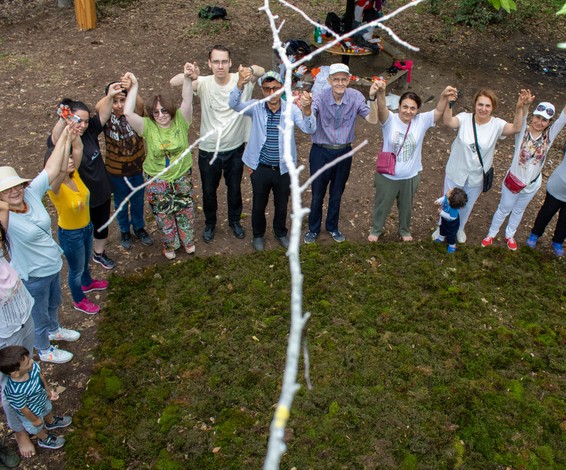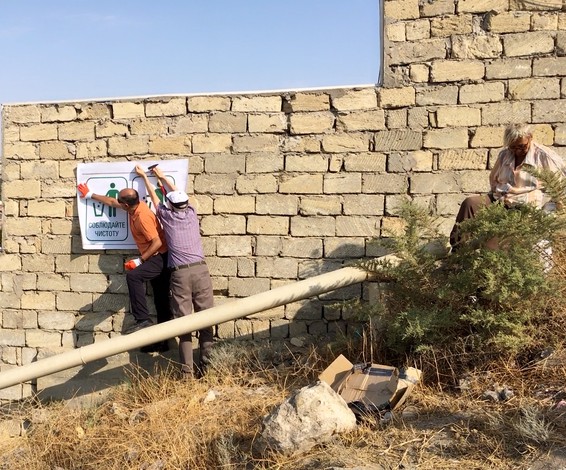 In July 2021, more than 40 people participated in a family camp on the auspicious occasion of Guru Poornima. Many activities, including spiritual discussions, lectures, games, quizzes, and adventurous quests, were organized under the theme of Unity, Purity, and Divinity. The participants engaged in painting, taking photographs, and creating heart-shaped designs with the moss collected from trees.
In August 2021, 11 participants from three Sri Sathya Sai Centers and Groups cleaned up a suburban beach by removing garbage. After completing the clean-up, they posted a sign on the wall in two languages (Azerbaijani and Russian) to encourage the public to maintain cleanliness.
In mid-October 2021, SSSIO volunteers assisted a single mother with two children living in a hostel by providing urgently-needed medicines for one of her children. They also delivered medicines and food to families living in a hostel in eastern Azerbaijan. The food package included vegetable oil (corn and sunflower), sugar, rice, buckwheat, barley, two types of lentils, semolina, pasta, cookies, and sweets for children. They also distributed clothes, shoes, toys, and much more. In addition, volunteers delivered food and hygiene kits to graduates of a boarding school and their families in another village.

Belarus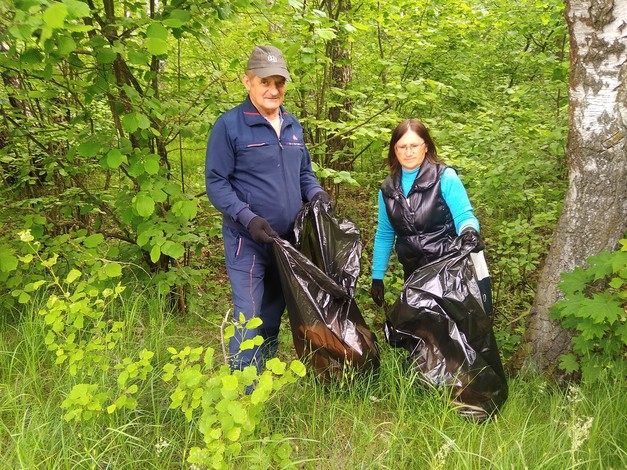 In the summer of 2021, about 100 SSSIO volunteers from five cities in Belarus served the environment by cleaning the forest areas near two cities and planting flowering plants and saplings. They also provided food to more than 100 people in three cities, cared for abandoned dogs and cats in animal shelters, and fed the horses at a ranch.
To commemorate Sri Sathya Sai Baba's Birthday, SSSIO members in Belarus served hot meals to the needy consisting of buckwheat porridge with vegetables, fresh cucumbers, and gingerbread in various locations around the country. The volunteers also delivered food packages to a lonely elderly person and a disabled pensioner. The packages included avocado, butter, dairy products, juice, and honey. They also purchased pet food and fed abandoned animals and birds in suburban areas.

Kazakhstan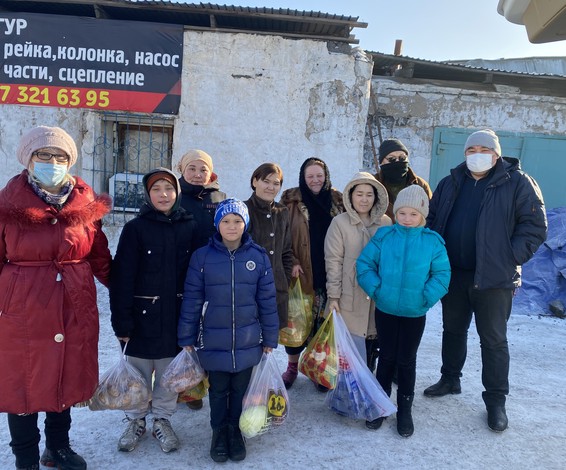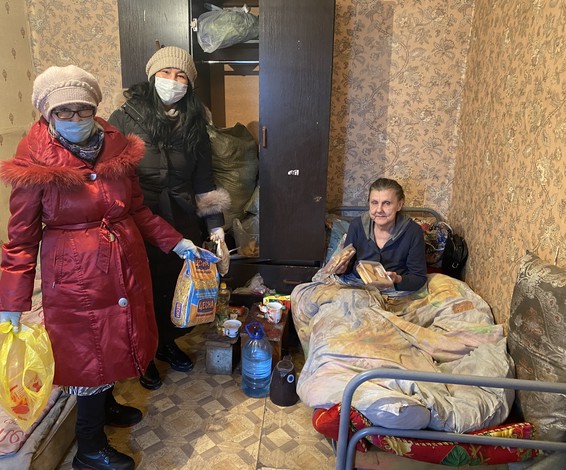 In early January 2021, 80 participants from Belarus, Kazakhstan, Russia, and Ukraine participated in a three-day online seminar hosted by the Kazakhstan branch of the European Sathya Sai Education (ESSE) Institute. The teachers diligently prepared and made presentations on human values and spiritual practices based on the teachings of Sri Sathya Sai Baba.
From January to June 2021, more than 100 SSSIO volunteers, including young adults and children, served hot food to over 900 people. The volunteers also provided medicines to the sick and distributed face masks and gloves to the public. In the capital of Kazakhstan, 28 volunteers helped the residents living in barracks under deplorable conditions by providing food, household essentials, stationery, and toys every month.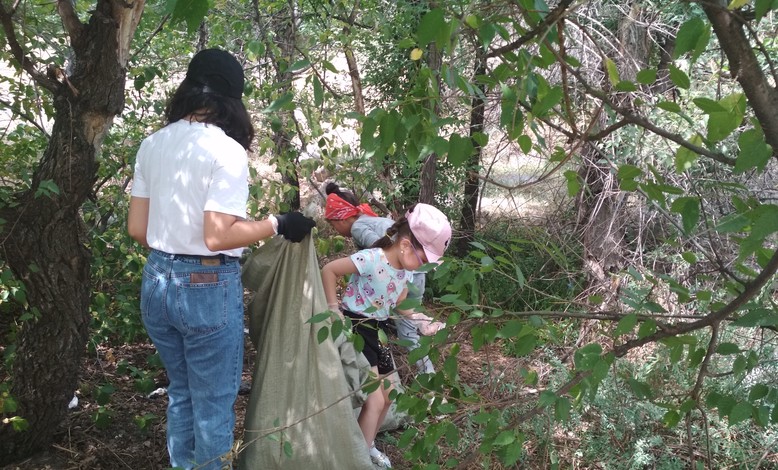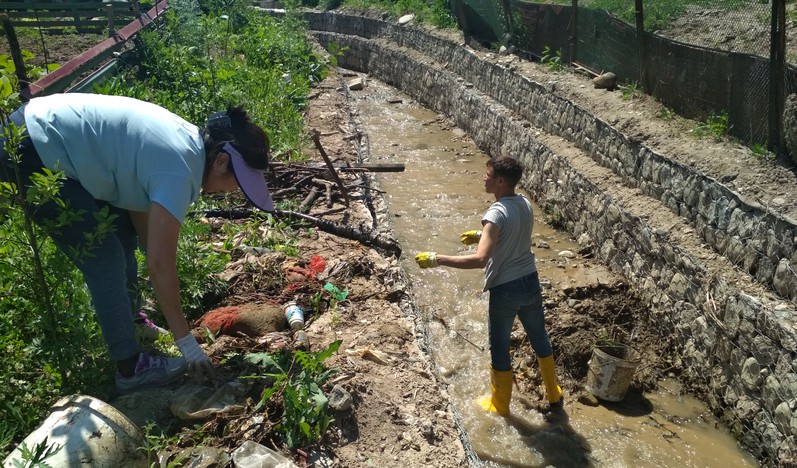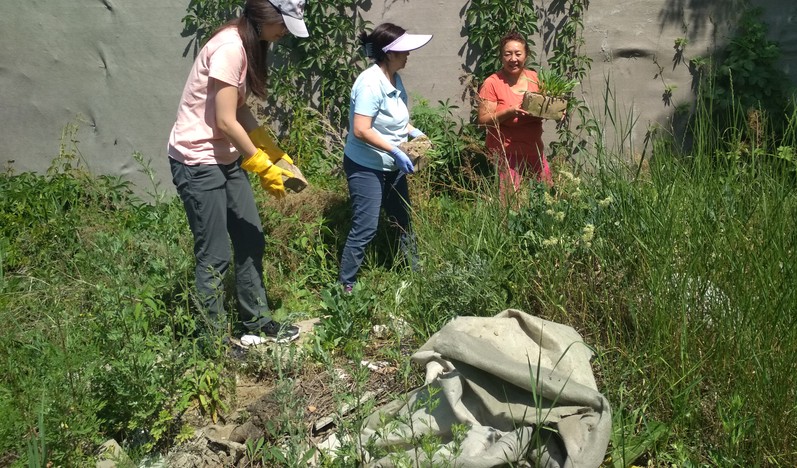 In Aktau, SSSIO members performed various service activities by cleaning a dog's kennel, painting structures in a children's playground, and distributing blankets in a nursery.
On July 4, 2021, more than 40 SSSIO volunteers participated in an environmental event titled Day of Purity in three cities. In a town, the volunteers gathered at a riverbank and cleared debris, glass, and plastic on the riverbank, collecting 15 bags of garbage. In another city, they prepared a flowerbed, cleaned the streets, and removed 12 bags of waste. The volunteers also distributed toys, diapers, albums, stationery, two tables, and three benches to the needy living in barracks.

Kyrgyzstan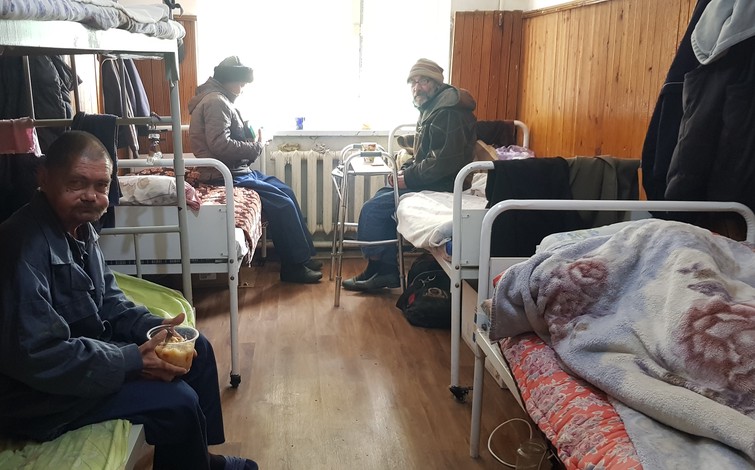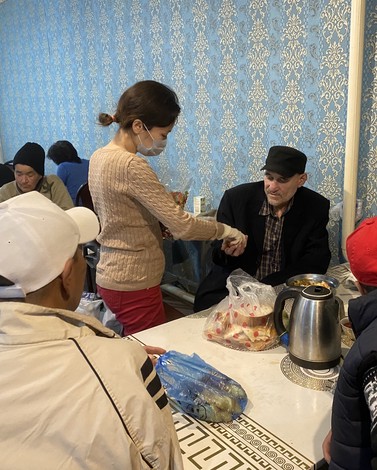 SSSIO members served hot meals consisting of two types of vegetarian pilaf, vegetables with buckwheat, homemade cakes, and sweets to nearly 70 people at a local homeless shelter.
In April 2021, the SSSIO organized a public meeting on the life of Sri Sathya Sai Baba as part of the series called Learning from the Saints. The participants were introduced to the early years of Swami's mission, His teachings, and His works. SSSIO members shared their personal experiences, including astounding miracles experienced through His grace. An excerpt from the film "The Story of Sathya Sai Baba" was also shown.

Russia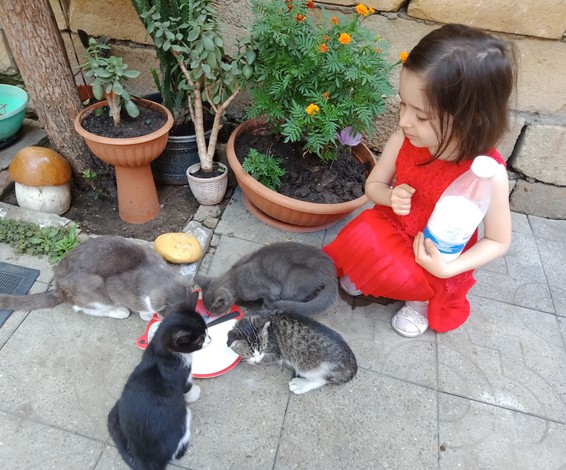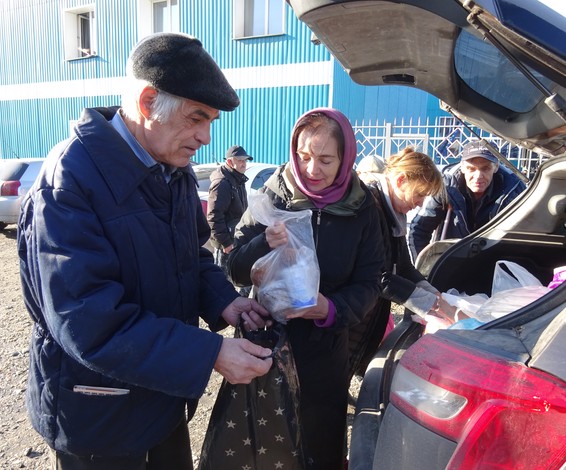 Despite restrictions imposed by the pandemic, SSSIO members in the Caucasus region of Russia continued to serve the needy and the elderly. They delivered food, clothing, and medicines to an impoverished family and an elderly lady. In addition, the volunteers served Mother Nature by clearing garbage from beach and forest areas. They cared for trees and flowers throughout the year and fed birds and animals. In addition, the volunteers helped stray cats and dogs in an animal shelter thrice a year.
In October 2021, SSSIO volunteers from the Siberian region in Russia served warm food to more than 129 needy people. They distributed more than 700 servings of buckwheat porridge with vegetables, barley noodles with vegetables, cabbage pancakes, pea soup, boiled potatoes, vegetable salad, herbal tea, pies, cupcakes, and cookies. The volunteers also gave fruits and vegetables to low-income families.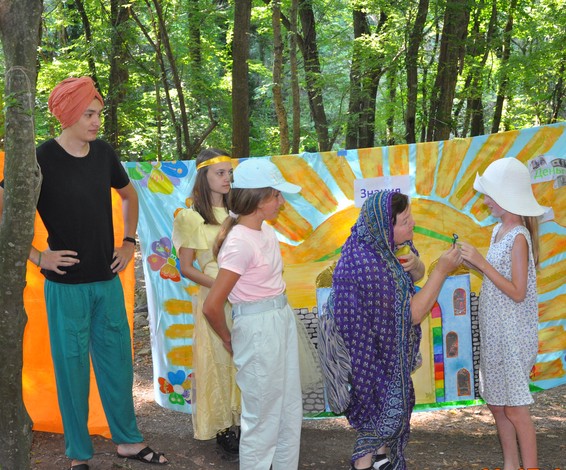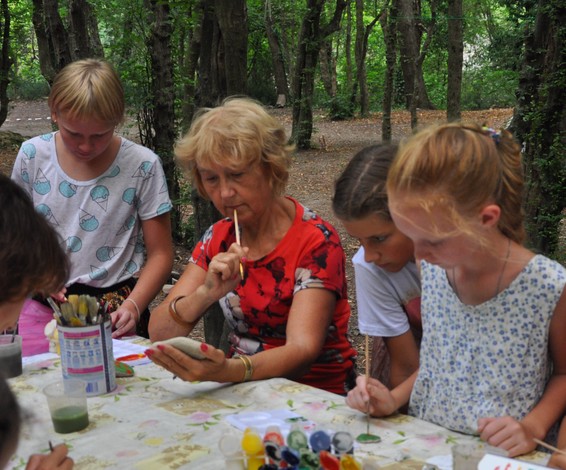 From July 24 to August 1, 2021, 55 people from 12 cities in Russia attended an outdoor family camp in the Krasnodar region of Russia to promote spirituality and physical health. The organizers designed camp activities and lessons to help children learn about resources for living, wisely treat the gifts of nature, and develop compassion and contentment while maintaining a ceiling on desires. Creative workshops, Sai Olympics, and a donation fair highlighted the values of unity, charity, and compassion.

Ukraine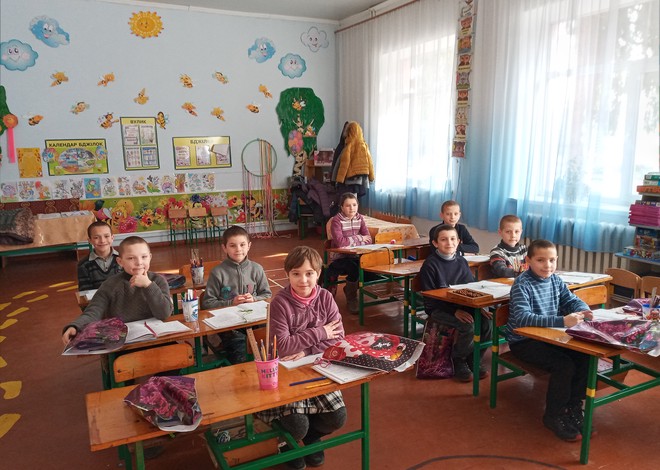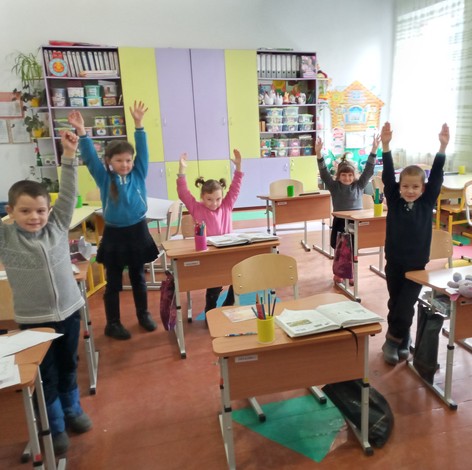 For over 20 years, SSSIO volunteers in Ukraine, with support from SSSIO members in Germany, have participated in the Gift of Love project to propagate human values among children in Ukraine. In March 2021, the volunteers visited a boarding school where they discussed human values topics with about 100 students. The students participated in games, recited poems, and held discussions on many subjects. The volunteers also distributed fruits and clothing to the children, who reciprocated kindly by offering handmade gifts to the volunteers.
In April 2021, the Kyiv Sai Center members distributed cereals, oil, butter, sugar, tea, noodles, cookies, and fruits to lonely and elderly veterans and the disabled in the Markarovsky district. On the eve of Easter 2021, the volunteers visited the Reintegration Center, a local homeless shelter, to distribute food packages and personal hygiene kits to 90 residents. In May 2021, the SSSIO distributed food packages to low-income families, the disabled, pensioners, and war veterans in Dnipropetrovsk.
In August 2021, SSSIO members donated stationery, toys, and clothes for children, buckwheat, rice, oil, oatmeal, pasta, sugar, flour, milk, and tea to five needy families in a village. All items were donated in cloth bags, especially handmade by SSSIO members in Germany. The volunteers also presented a soccer ball, boots, sneakers, and sports clothes to an orphan student very fond of playing soccer. Additionally, the volunteers gave fruits and sweets to children in the boarding school.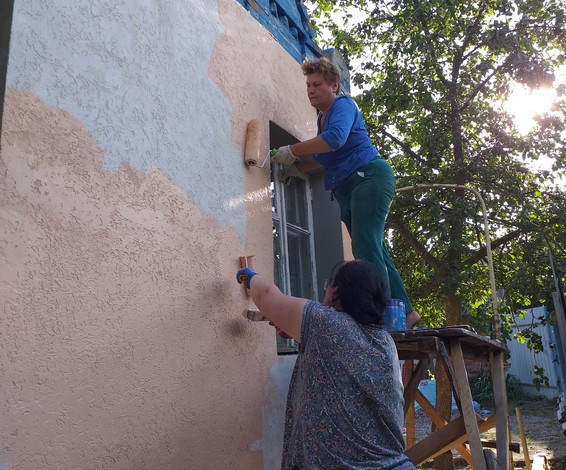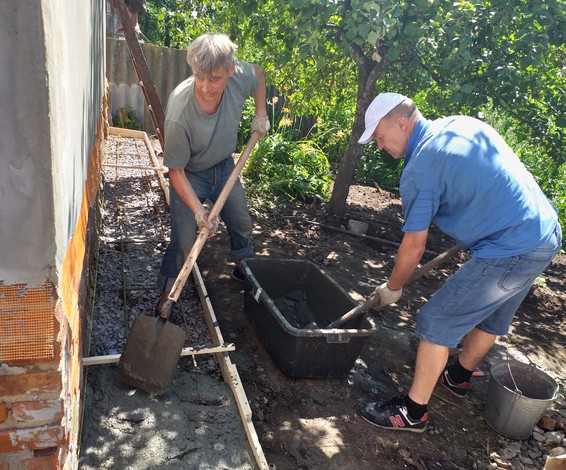 Between December 2020 and August 2021, more than 25 SSSIO volunteers joined hands to repair and renovate the house of a Sathya Sai devotee in a village. They insulated the walls, reinforced the window frames, replaced the toilet, and provided food items, detergents, and a first aid kit.
In Kyiv, six SSSIO members brought cheer and hope to 20 elderly, lonely people in three villages. They distributed rations and interacted lovingly with them. In addition to serving the elderly, the volunteers met a young social worker who cared for the elderly in the village. This person had no relatives, except for three young children. The SSSIO volunteers sent a grocery package to the social worker to appreciate his selfless work.