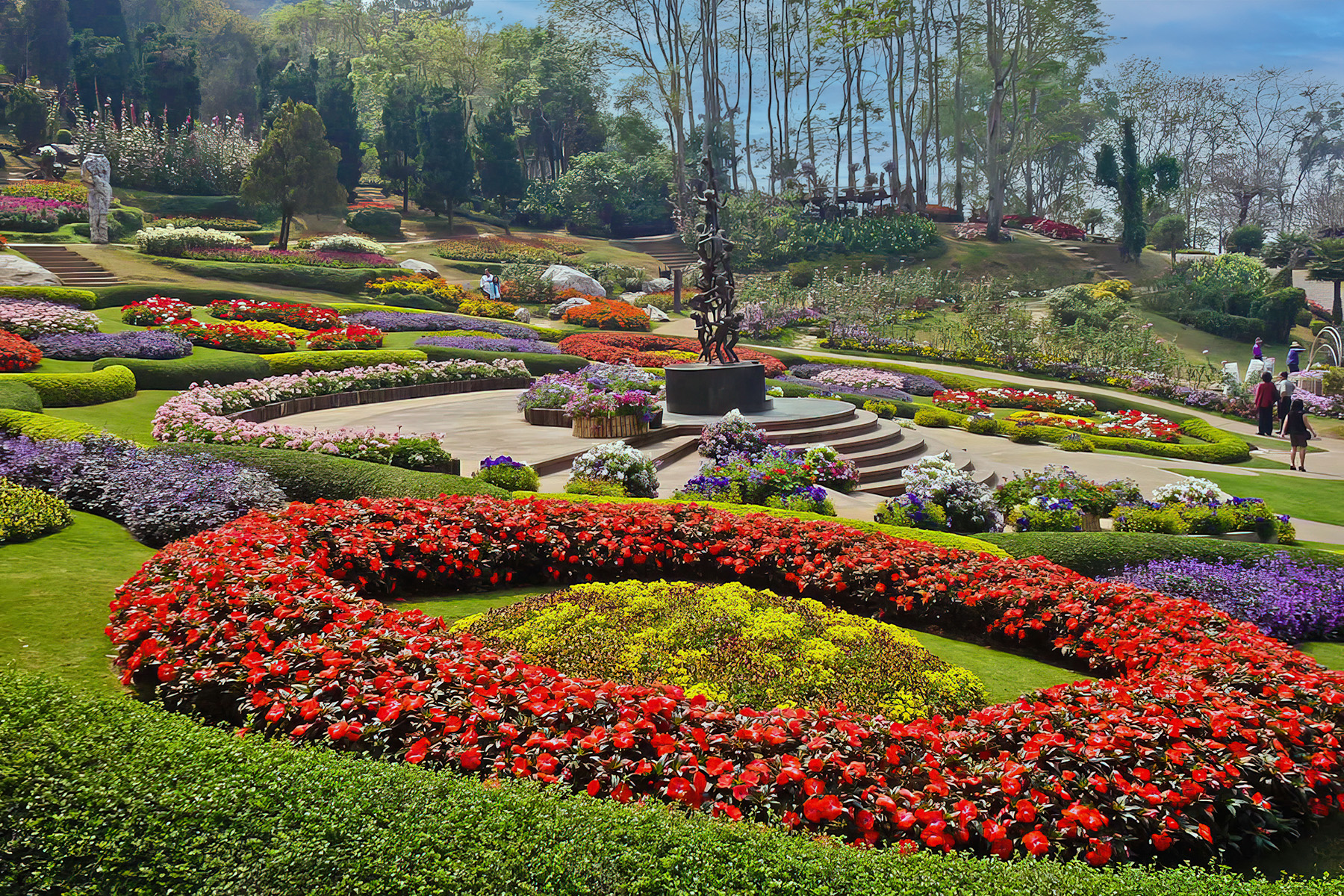 Zone 4

Indonesia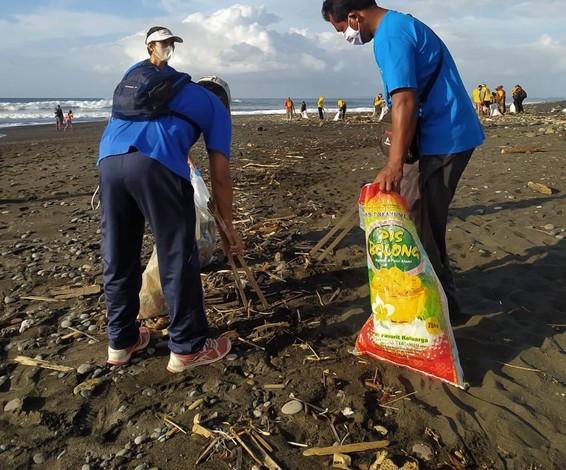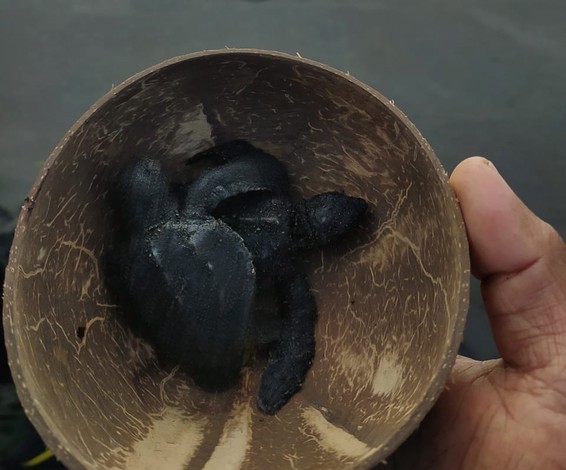 SSSIO volunteers from the Gianyar Sai Study Group collaborated with a group called Trash Hero and the Gianyar Air and Water Pollution Unit to collect plastic waste around the Saba Beach in Bali. They also saved and released 300 baby turtles on September 17, 2021.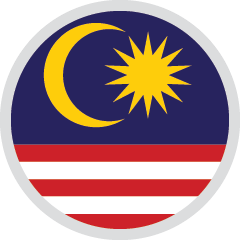 Malaysia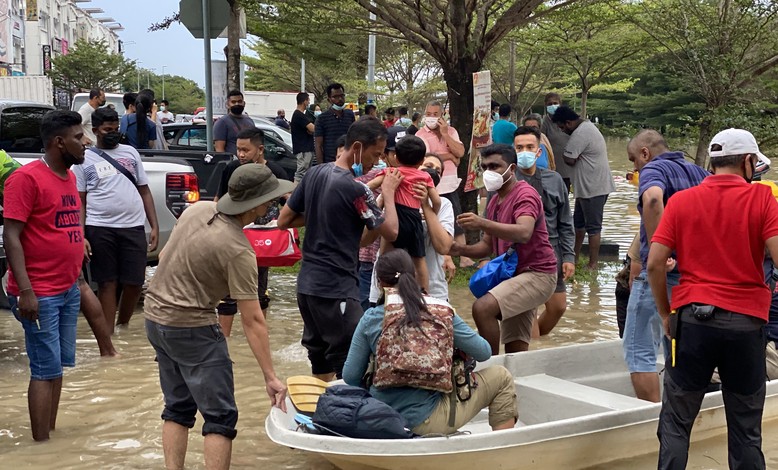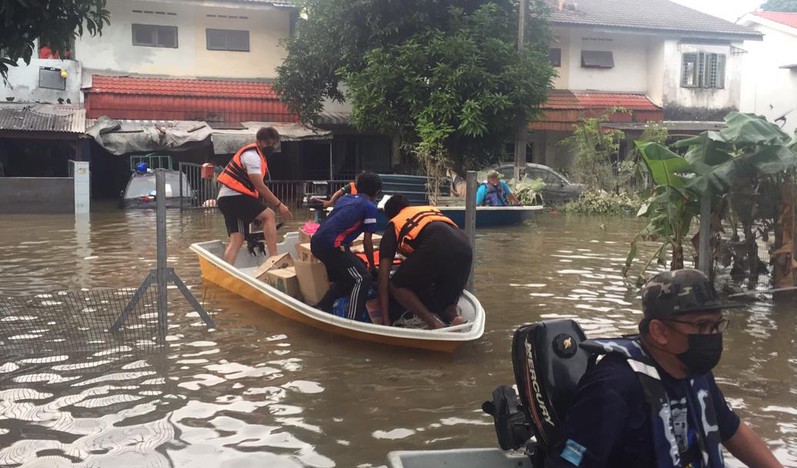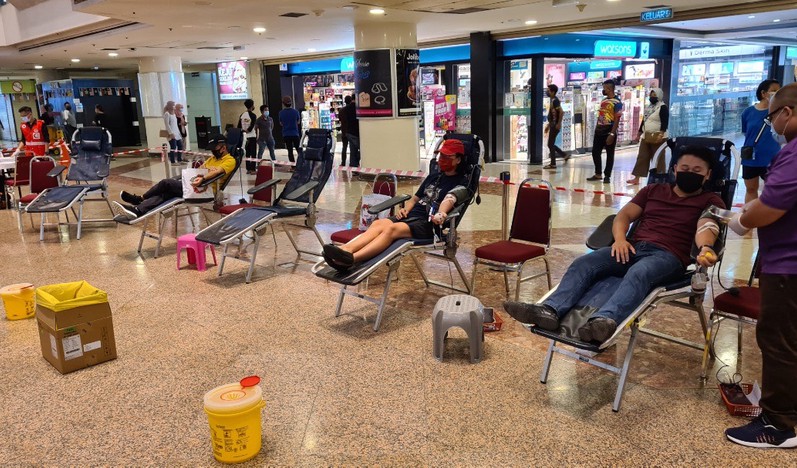 SSSIO volunteers in Malaysia organized country-wide blood donation drives, collecting more than 5,000 pints of blood.
Thirty-two Sai centers around Malaysia helped needy families by delivering dry rations and provisions to 10 communities.
SSSIO members in Perak regularly fed stray dogs in their community.
On December 18, 2021, heavy showers of rain caused extensive flooding in the Langat area affecting many homes and residents. In response, SSSIO members established medical camps to offer medical assistance, counseling, and preventive care, and distributed food, water, necessities, hygiene items, pillows, mattresses, blankets, mats, and other essentials. In addition, the SSSIO donated household appliances including electric kettles, rice cookers, blenders, and clothes driers.
Philippines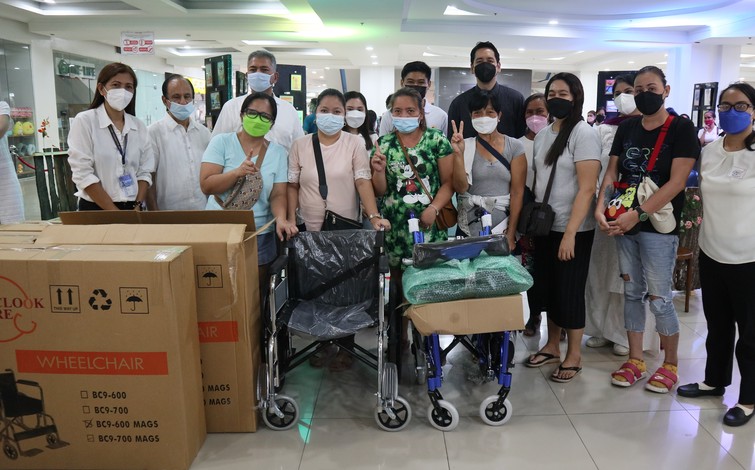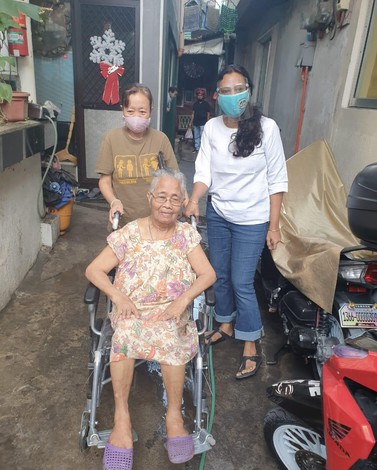 In January 2021, SSSIO volunteers in the Philippines distributed four wheelchairs to the elderly and women with special needs, in Malibay, Pasay.
SSSIO volunteers delivered grocery bags containing spaghetti, rice, noodles, and vegetables to 15 needy families in Taguig city. On July 2 and 3, 2021, the volunteers distributed 5 kgs of rice and multivitamins to families of children afflicted with cerebral palsy.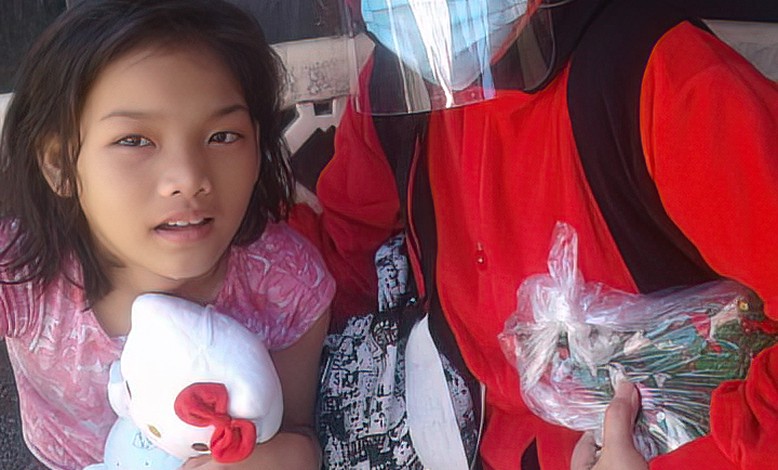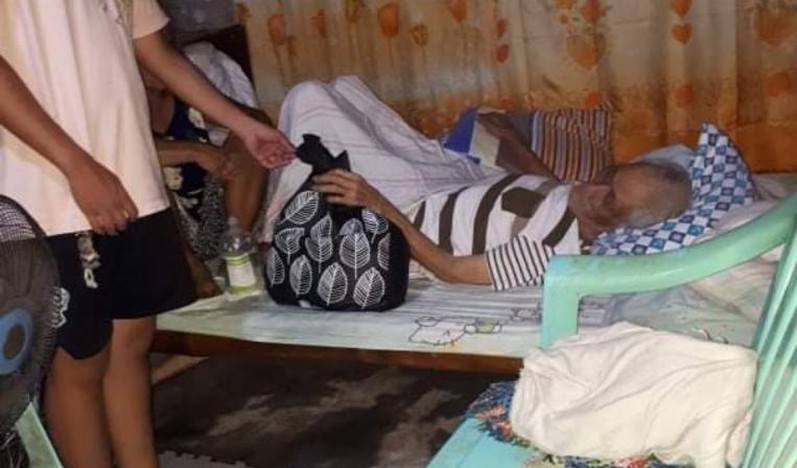 SSSIO members celebrated the 96th Birthday of Sri Sathya Sai Baba by distributing groceries to the needy families in the Isabela, Taguig, and Muntinlupa communities. They also collaborated with other organizations to hold an art exhibition to increase awareness of children with disabilities and showcase the children's creative talent. The event, titled Hope in Colors, was held over four days and was well received.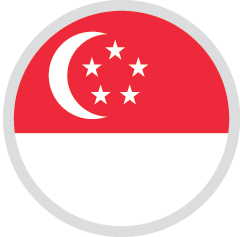 Singapore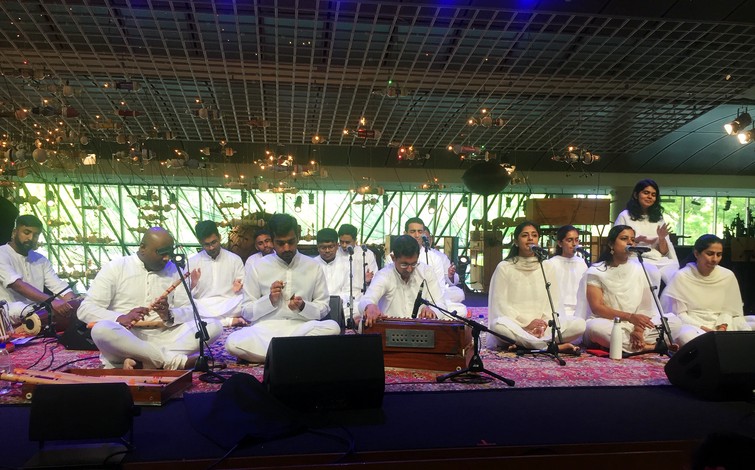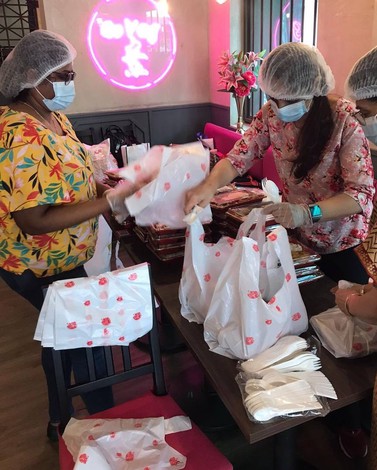 Despite the restrictions due to the global pandemic, SSSIO volunteers in Singapore delivered daily necessities, supermarket vouchers, and hot 'bento box' meals to more than 300 needy families twice a month. The volunteers also delivered hot 'bento box' meals to more than 2,500 elderly and sick people. As part of the annual Back to School Program, 100 children received book vouchers and school stationery items.
Twenty young adults from the Sri Sathya Sai Center for Educare participated in A Tapestry of Sacred Music Festival held at Esplanade - Theatre on the Bay on April 19, 2021. The young adults sang beautiful bhajans at the public event attended by people from different faiths.

Sri Lanka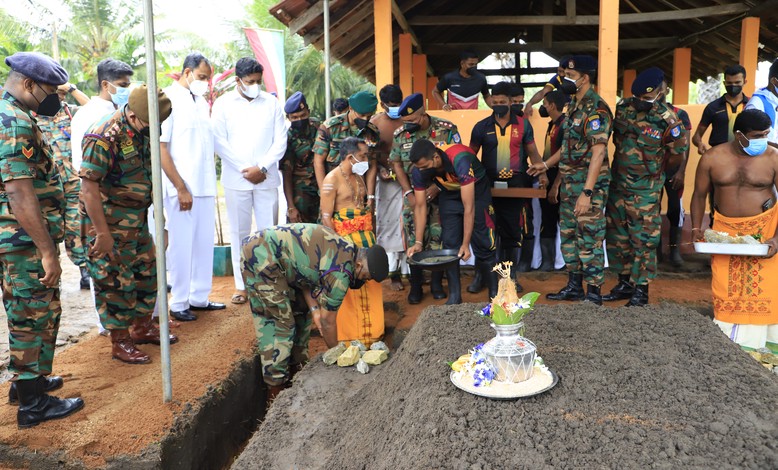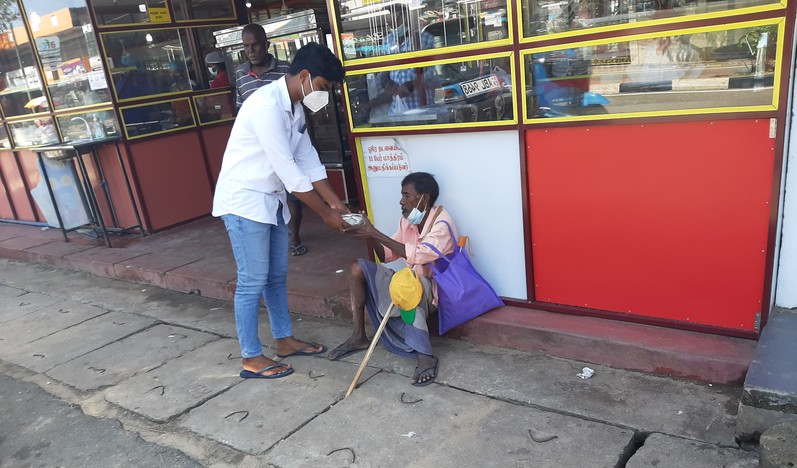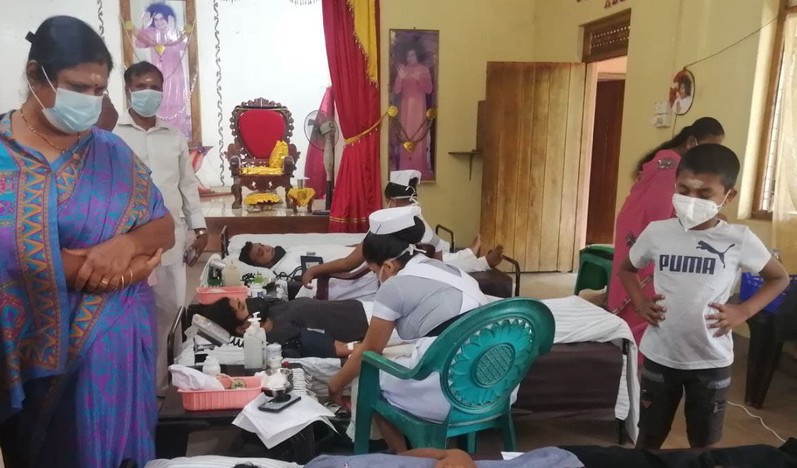 On April 18, 2021, more than 70 SSSIO volunteers, including young adults from the Sri Sathya Sai Center of Colombo, cleaned the beach at Modara, Colombo. The volunteers from Sri Sathya Sai Center Trincomalee organized a Medical Camp at Aadavan Vidyalayam on April 18, 2021, to benefit 316 families. Services included screening for diabetes and hypertension, drug management, eye examinations and treatment, management of skin diseases, and general checkup and treatments. Blood donation camps were held in several cities including Akkaraipattu, Chankanai, Colombo, Jaffna, Kalmunai, Katkovalam, Point Pedro, and Talawakkelle.
Volunteers from the Sri Sathya Sai Center in Point Pedro procured a house with land, renovated the building, and gave it to a disadvantaged family of four in need of shelter. The adjacent land was developed for gardening so that the family can earn a living from selling the produce. A housewarming ceremony was organized on July 24, 2021, on the occasion of Guru Poornima.
Inspired by the teachings of Sri Sathya Sai Baba, the Sathya Sai Suva Sevana in Sri Lanka provides palliative care to terminally ill cancer patients free of charge. In recognition of the services provided at this Hospice, the College of Palliative Medicine Sri Lanka felicitated Dr. Visvanathar Jeganathan, Central Coordinator of SSSIO Zone 4, at a ceremony on October 9, 2021. The award was presented by His Excellency, the Ambassador of Bangladesh to Sri Lanka.
Due to the COVID-19 pandemic, many communities in Sri Lanka have struggled to meet their basic needs. To address this unfortunate situation, SSSIO volunteers in New South Wales (NSW) in Australia partnered with the SSSIO of Sri Lanka to buy and distribute food packages to affected families as an offering for Swami's 96th Birthday. The ACT region and the NSW region of Australia jointly supported the distribution of more than 1,400 food packs to the needy.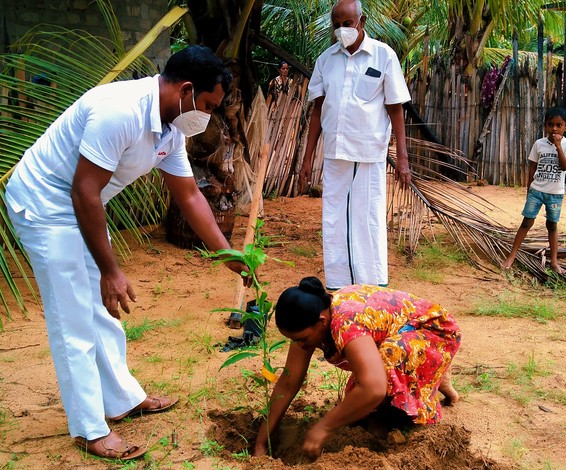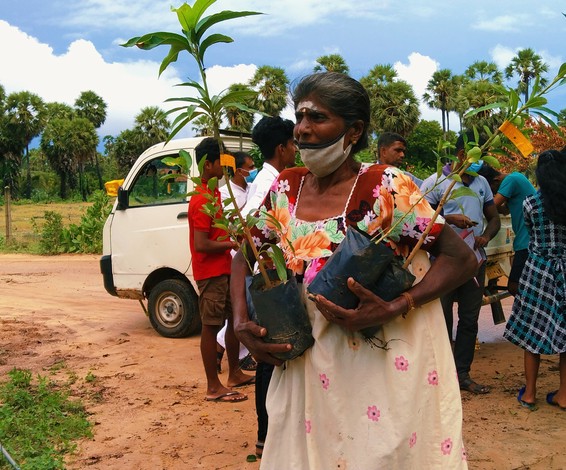 SSSIO members distributed dry ration packs to more than 8,200 families and cooked food for more than 3,500 people. The volunteers also delivered more than 2,000 face masks and 1,000 face shields to the Government hospitals in Mullaitivu and Mannar. Furthermore, they supplied 15 industrial oxygen cylinders to Base Hospital Nivithigala in Rathnapura District.
Five tube wells were built by the North Central Sai Regional body to provide water to families in Mullaitivu and Vavuniya living in drought-affected areas Three tube wells were built by the Northern Sai Regional body in Kaithadi, Kakkathivu, and Kankesanthurai.
As part of the Envirocare effort, more than 540 trees were planted in the Kavil Village and Katkovalam.

Thailand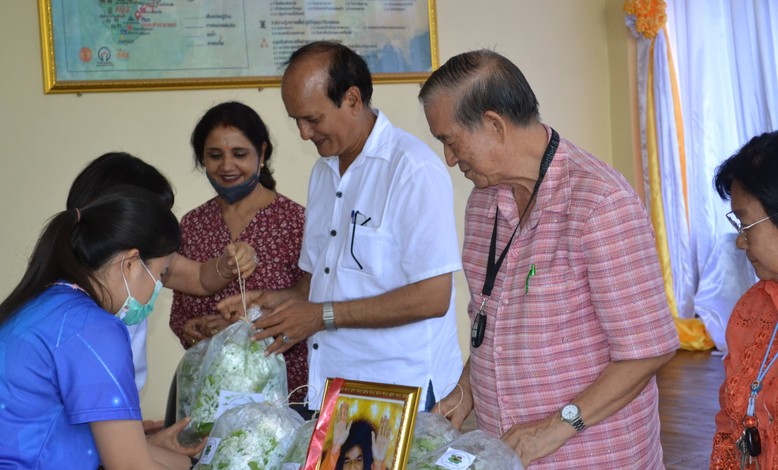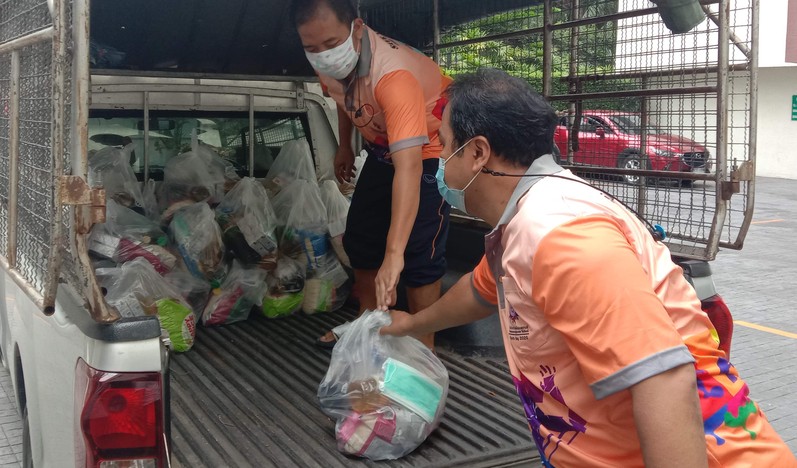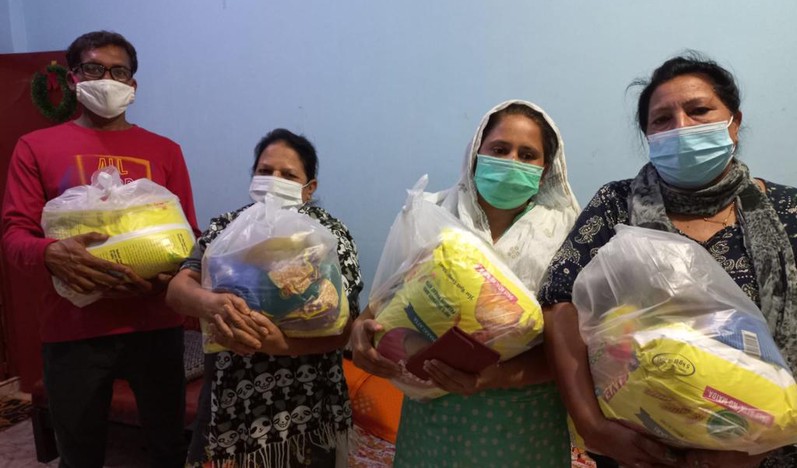 SSSIO volunteers supplied face masks to many local people and refugees along with daily provisions. Recognizing their selfless service, the Indian Ambassador, Ms. Suchitra Durai, honored the SSSIO of Thailand for its humanitarian service during the pandemic. The event was held at the Pravasi Bharatiya Divas at the Indian Embassy in Bangkok on January 9, 2021.
The exemplary service rendered by SSSIO members during the pandemic was also highlighted in the Asian Age Newspaper. The SSSIO received accolades for its service activities, including making and distributing face masks throughout the country.
SSSIO volunteers also supplied food to the unemployed, refugees, and inmates of detention centers. On March 20, 2021, volunteers delivered provisions to 34 families in Lamnarai village.
On April 24, 2021, on the occasion of Aradhana Mahotsavam and Buddha Poornima, volunteers delivered provisions to 65 refugee families through a local taxi service. On May 26, 2021, the volunteers delivered provisions for 96 refugee families and on July 27 and 30, SSSIO members gave food to 50 needy families. Also, between August 4 and 15, SSSIO delivered adult diapers, infant milk, and food items to 450 families impacted by the pandemic.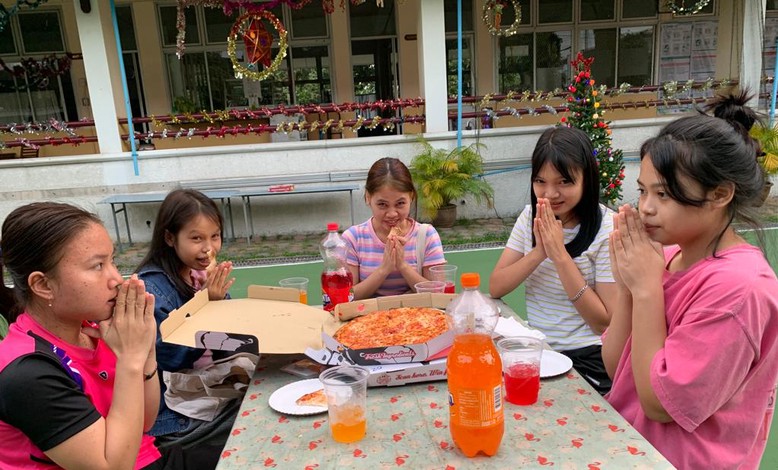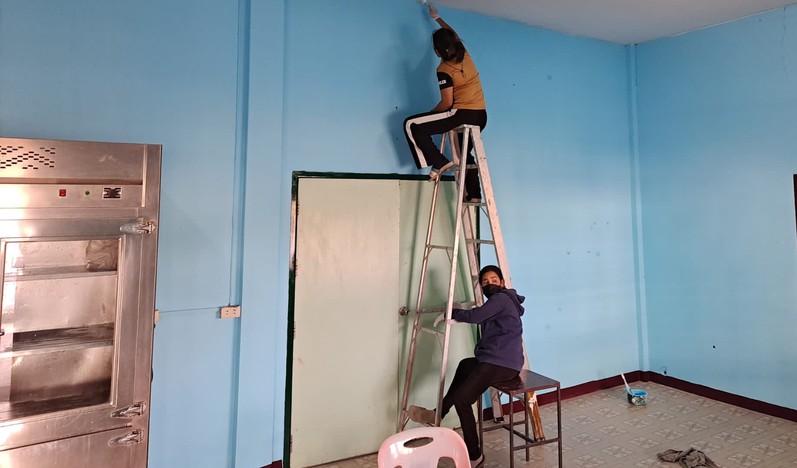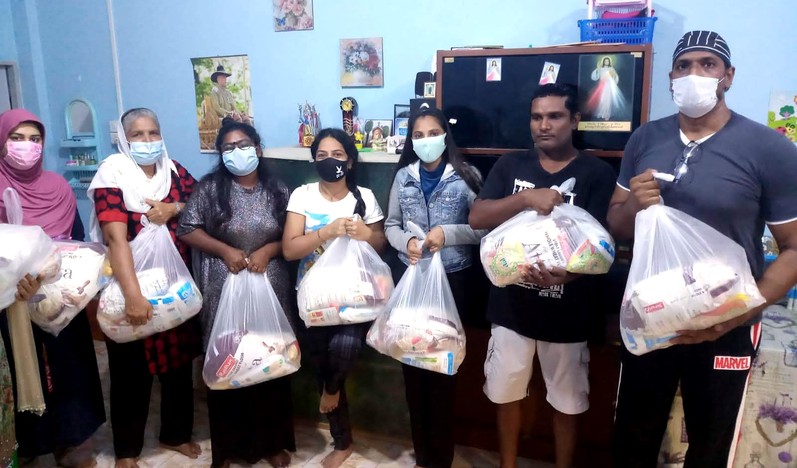 Easwaramma day was commemorated on May 6, 2021, with a beautiful program organized by SSE children, which began with inspiring speeches about the life of Mother Easwaramma and her work. The children presented a beautiful cultural program with songs and dance extolling the virtues of motherhood.
On September 30, the administrative building and classrooms of the Sri Sathya Sai School in Lopburi suffered extensive damage due to floods caused by heavy rainfall. SSSIO volunteers supplied food and provisions to more than 40 families affected by floods and continued to serve the affected people through October 2021, delivering food and supplies. SSSIO members from many countries supported the relief and rebuilding efforts.
In December 2021, SSSIO members delivered provisions and necessities to the Good Shepherd Convent. Due to the pandemic, the volunteers could not physically visit the Convent, but they arranged for the delivery of pizza and ice cream to all the 50 people in the home.