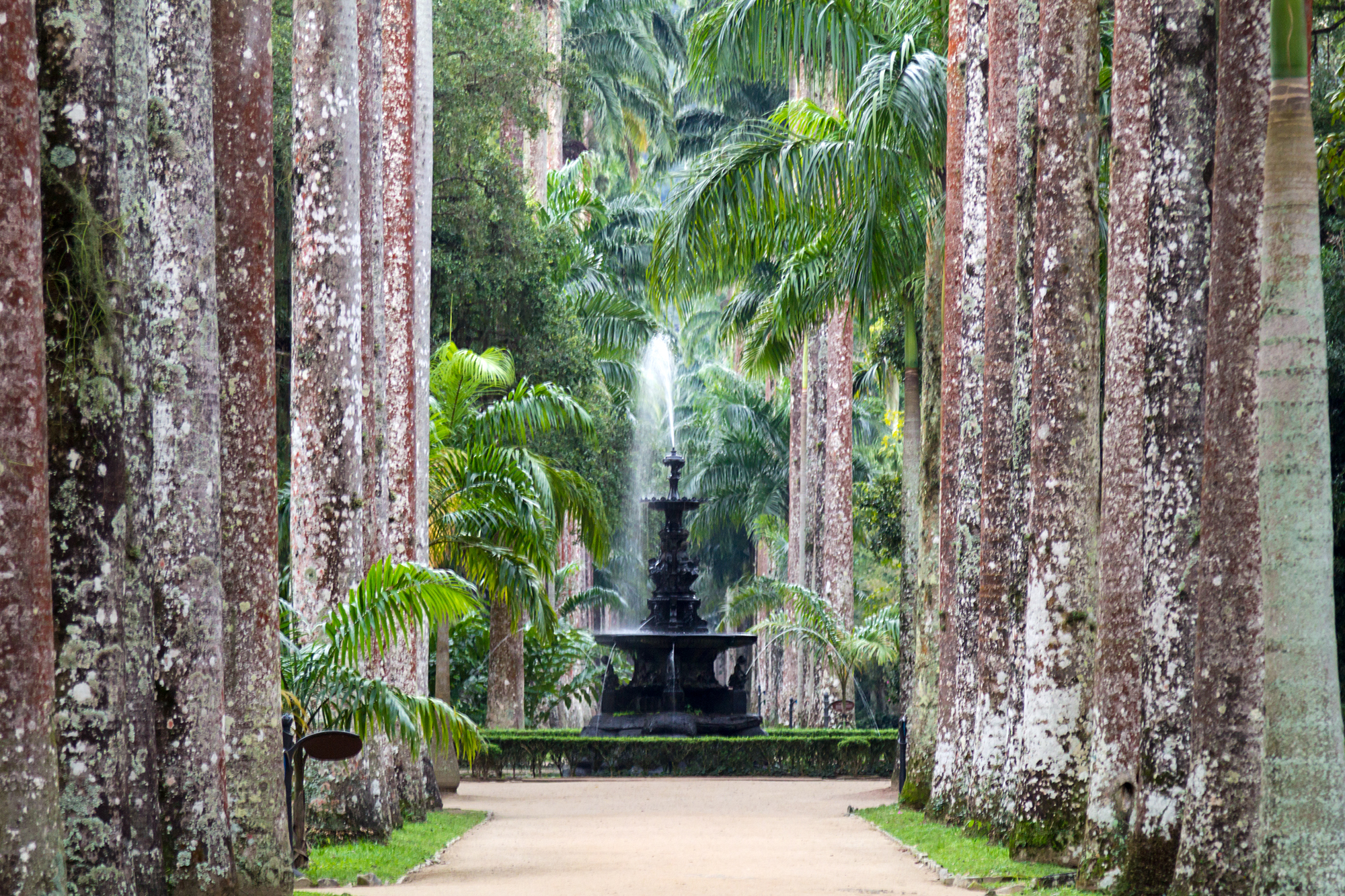 Zone 2B
Argentina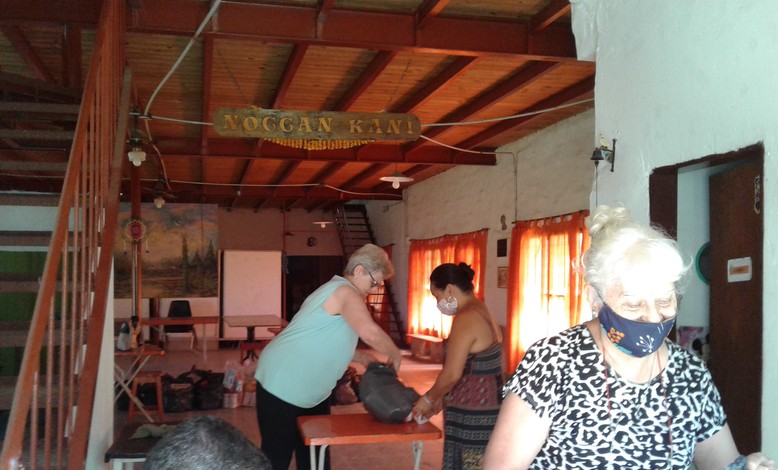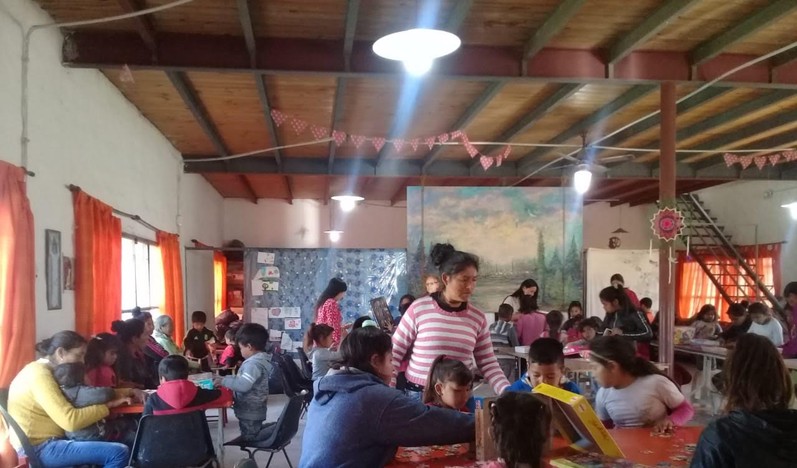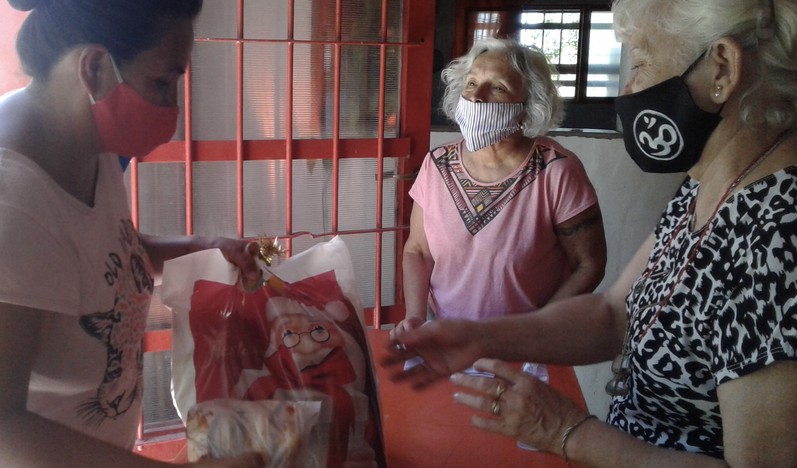 The Noccan Kani House, a community house owned by the SSSIO of Argentina, is a service center located in Noccan Kani, a poverty-stricken area approximately 20 kilometers from the city of Santa Fe. SSSIO volunteers have rendered loving services to the local needy population at this two-story building for decades. In 2021, the volunteers taught the residents of Noccan Kani to cook and knit. At the end of each session, food and snacks were distributed to about 40 needy mothers and 100 children.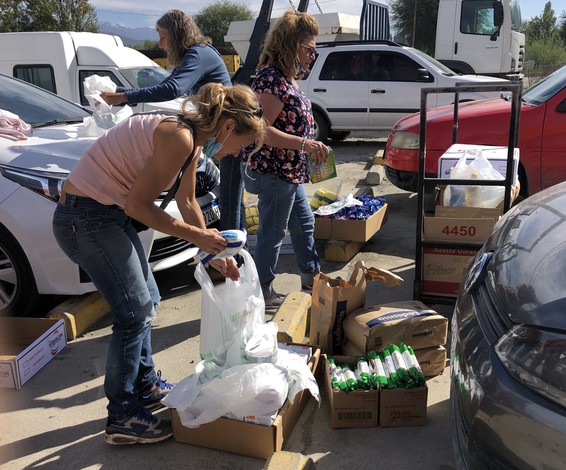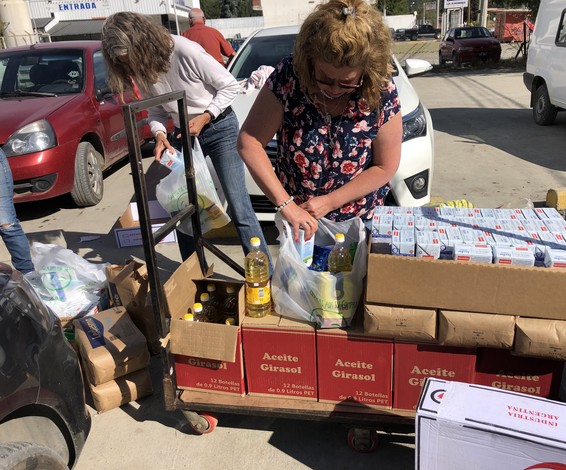 In March 2021, SSSIO members distributed clothes, shoes, blankets, and 60 bags containing oil, flour, sugar, yerba mate, noodles, milk, cookies, tea, and candles to families whose homes were destroyed by a wildfire.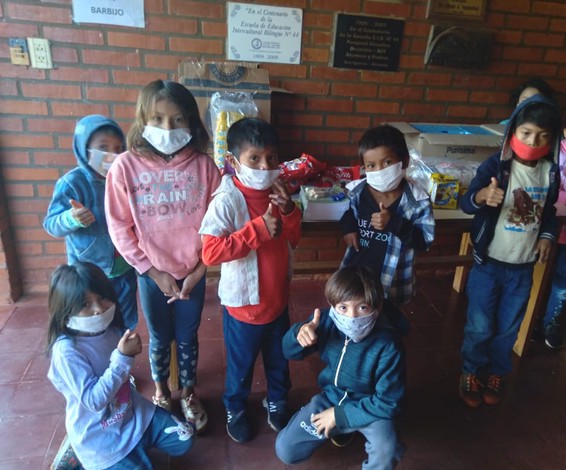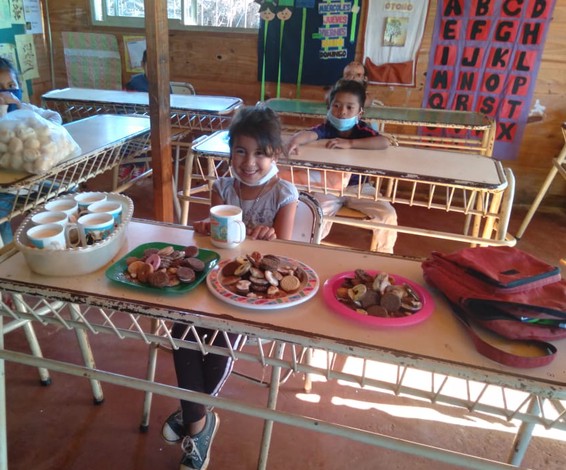 In September 2021, SSSIO volunteers delivered supplies to a Guarani community so that the children of a local school could have breakfast and snacks for 15 days since the government was not sending the necessary resources to feed the children. They also delivered supplies to an additional school in the community.
In December 2021, SSSIO members gave bags of holiday goodies including toys and candies to more than 60 children. The children, in turn, shared the delectable items with others, beaming with joy and pleasure.

Bolivia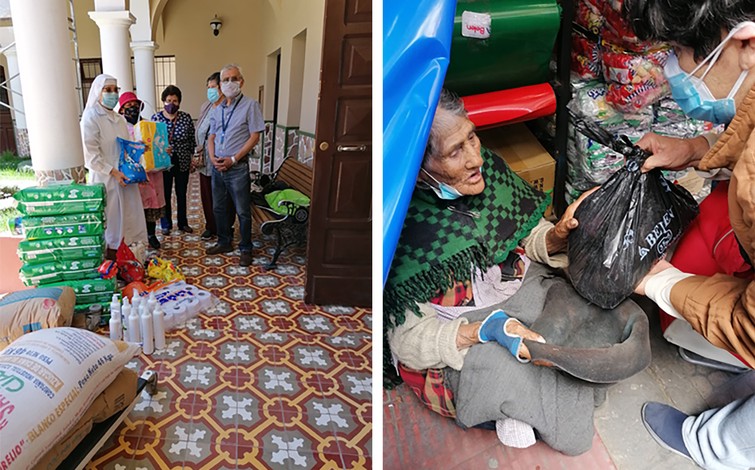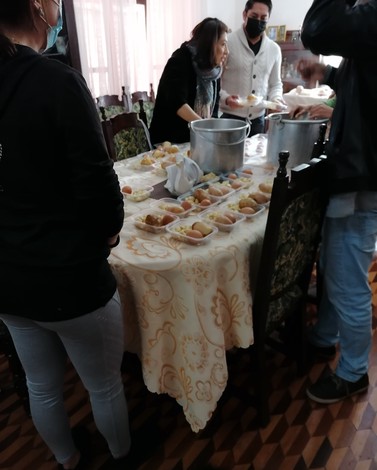 In February 2021, the SSSIO distributed food, tables, and mattresses to families in need. In May, the volunteers distributed school supplies and food to needy children. In November, SSSIO Young Adults distributed 98 packed lunches to children in low-income neighborhoods. Additionally, in November 2021, SSSIO members donated groceries, cream, soaps, and diapers for adults in the facility named Nursing Home May 25.

Brazil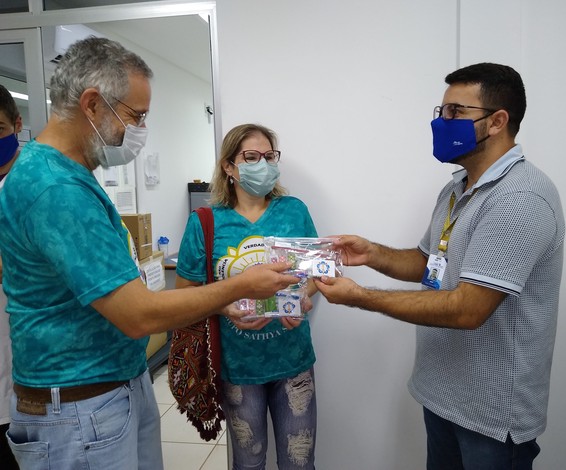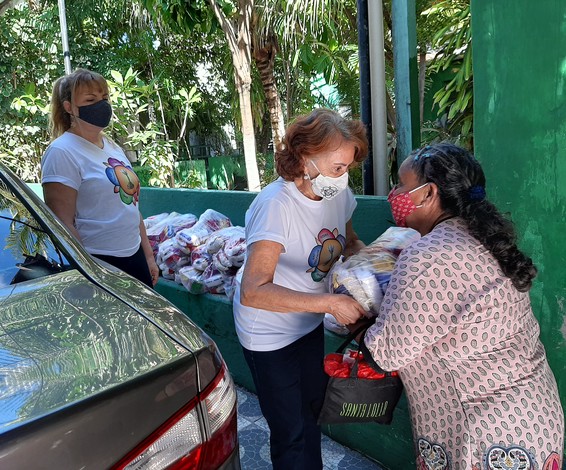 In April 2021, SSSIO volunteers from Ponta Grossa distributed 90 hygiene kits to patients in the Intensive Care Unit and their companions at three local hospitals. Each kit contained a toothbrush, toothpaste, dental floss, shampoo, hair moisturizer, soap, and a comb.
Commemorating Easwaramma Day, SSSIO members from the city of Fortaleza distributed food baskets to 70 ladies in cooperation with the Association for the Elderly – Mucuripe Oscar Verçosa.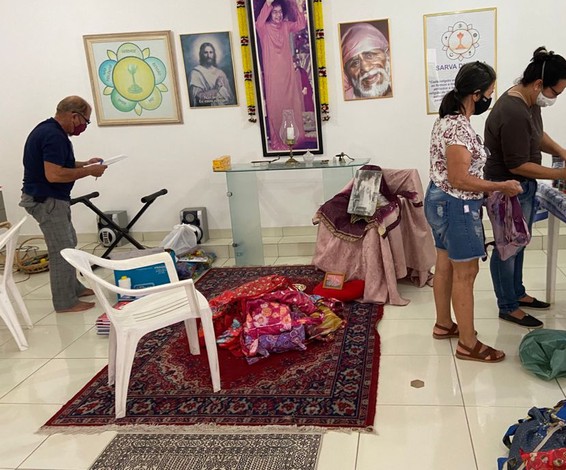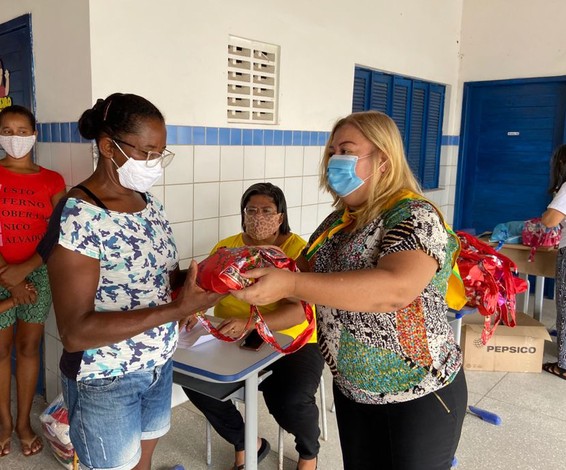 In May 2021, SSSIO volunteers from the Northeast Region donated 51 food baskets, appliances, furniture, and school supply kits to the Queimadas community, in Rio Grande do Norte. SSSIO volunteers also delivered 53 school kits, each containing t-shirts, pencils, erasers, glue, a ruler, scissors, colored pencils, a notebook, and a backpack to the municipal school of Queimadas. The school kitchen received 20 plates, 46 glasses, 18 spoons, 12 forks and knives, and a tray and cutlery holder. The volunteers also gave 16 shirts to the teachers and staff.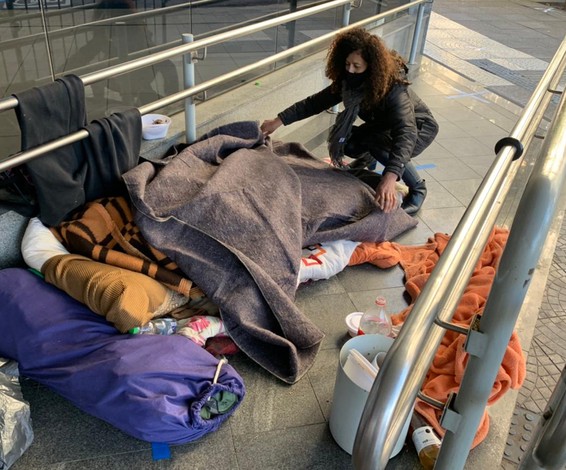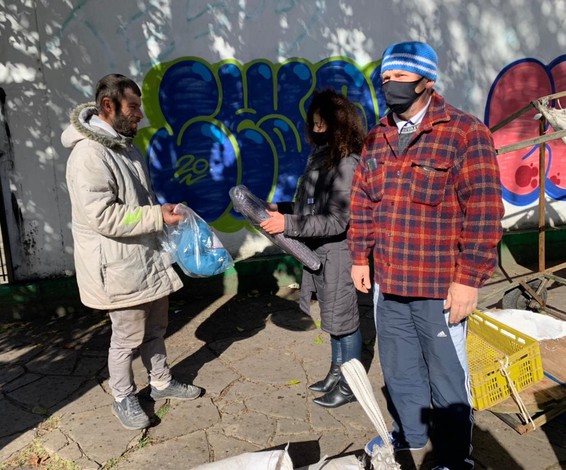 In July and August 2021, SSSIO members from southern Brazil donated blankets and clothes to 70 homeless people in the city of Caxias do Sul. The volunteers also distributed hygiene kits, as well as soup, food baskets, fruit, clothes, and shoes to 43 people in Pacajus, about 50 km from Fortaleza.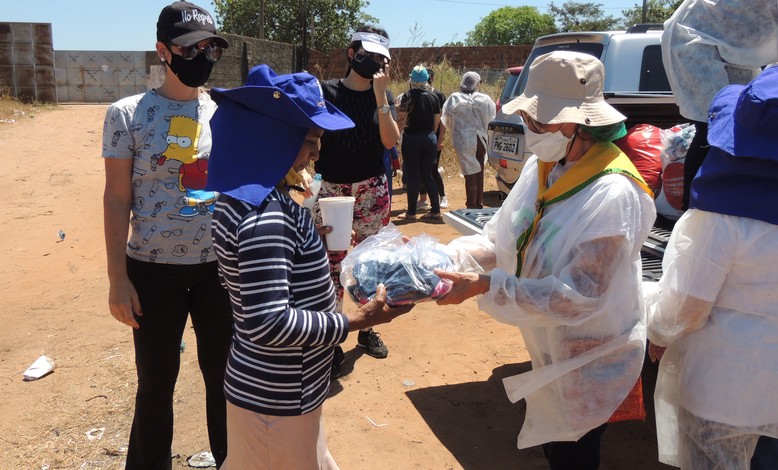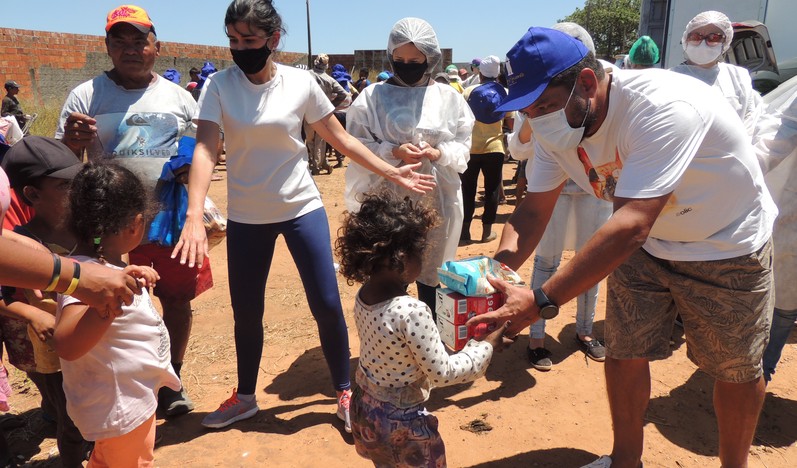 In October 2021, SSSIO members in Sao Paulo donated juice, milk, drinking water, personal hygiene kits, clothes, and blankets to more than 130 homeless people. The personal hygiene kits contained toothpaste, toothbrush, toilet paper, and soap. Six tents, clothing, and blankets were also distributed to the homeless.

Chile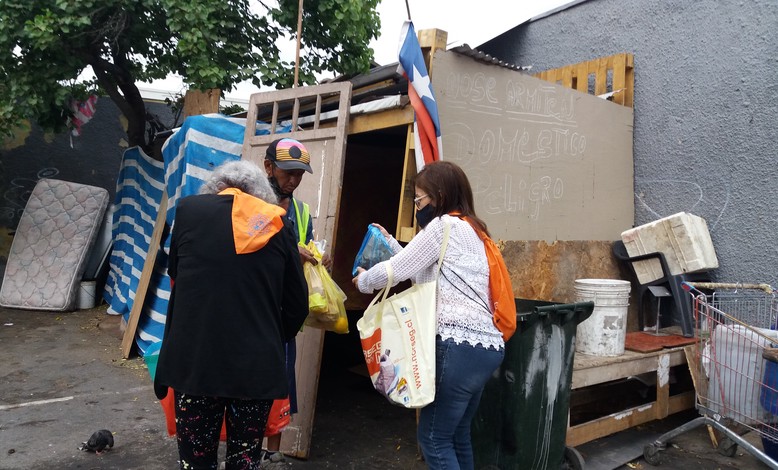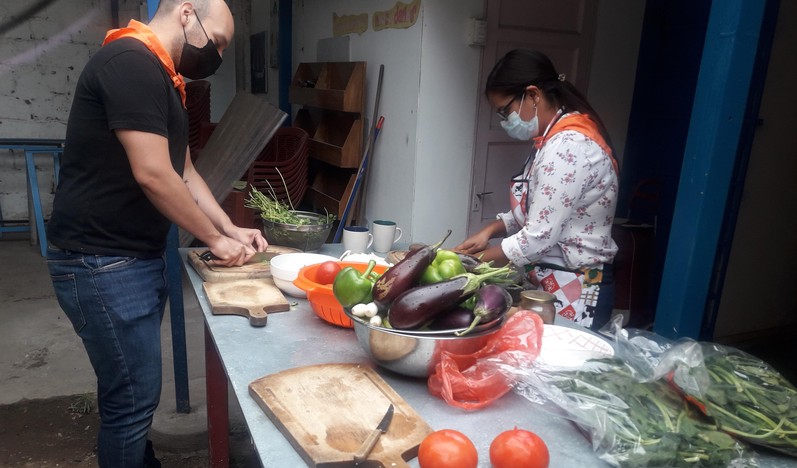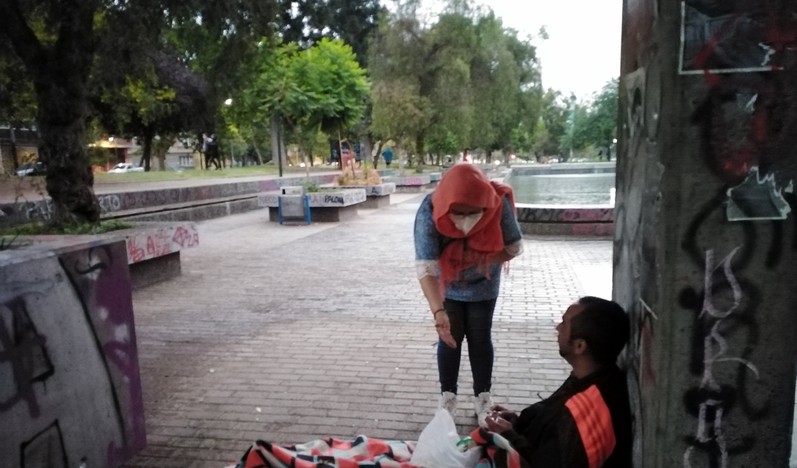 On January 29, 2021, nine volunteers from the Seminario Sri Sathya Sai Center in Santiago gave empanadas, juice, and fruit to more than 70 needy people.

Colombia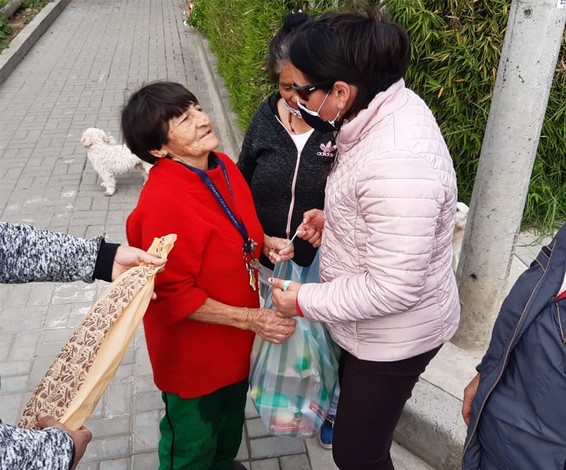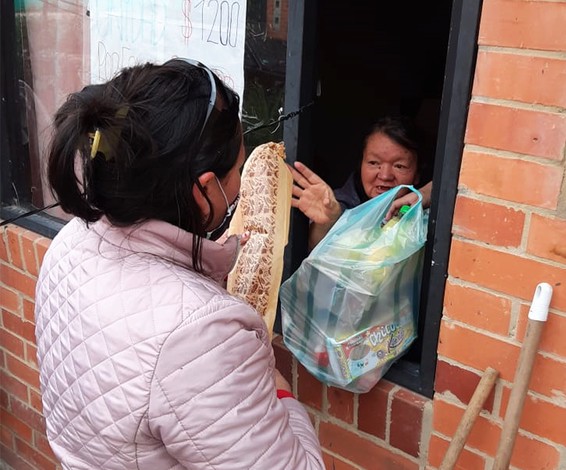 In 2021, the COVID-19 pandemic significantly affected both the physical and mental health of Colombians. Nine SSSIO members around the country organized virtual consultations for 51 families of students enrolled in the Sri Sathya Sai School for Human Values in the town of Funza, near Bogota, as well as the Prema Sai School in Barroblanquito, Santander.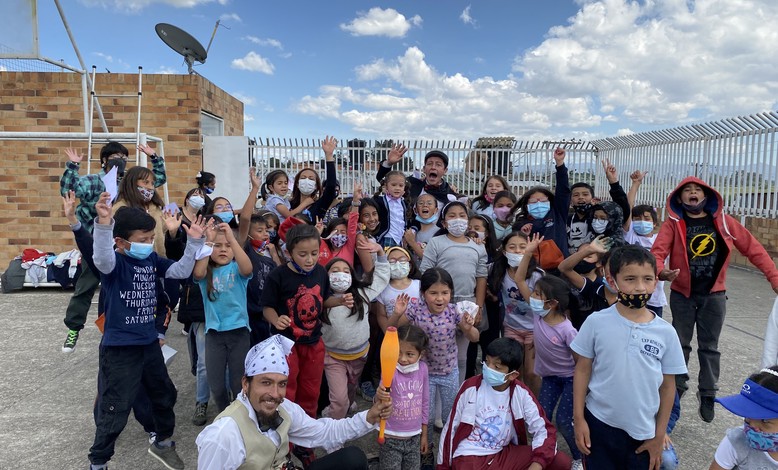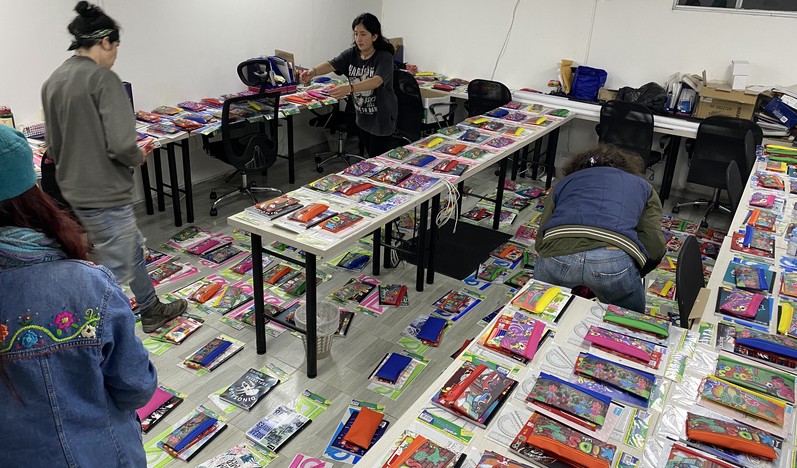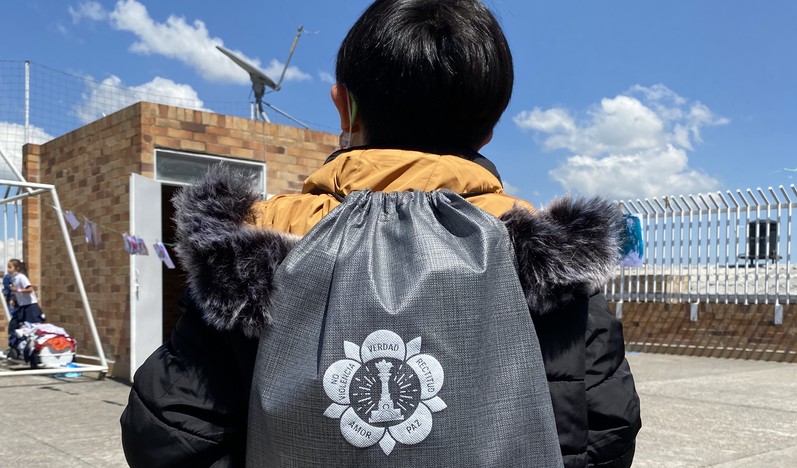 On December 5, 2021, 150 children and their families from two Sathya Sai Schools in Colombia enthusiastically participated in a workshop on theater and circus. Thirty SSSIO volunteers also distributed 150 kits containing pencils and notebooks to the children.

Ecuador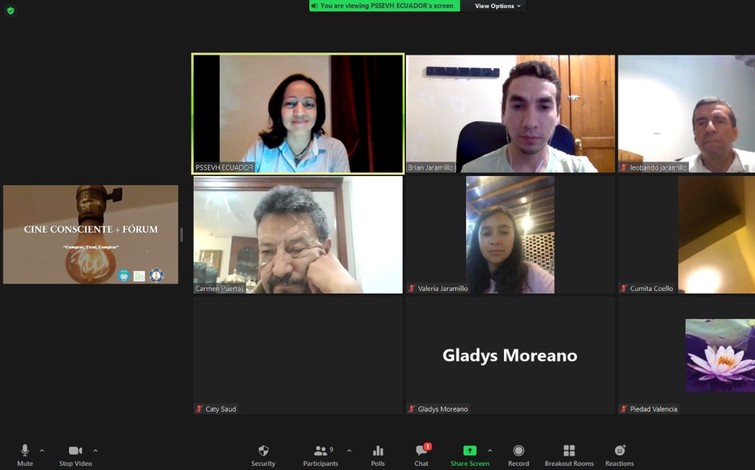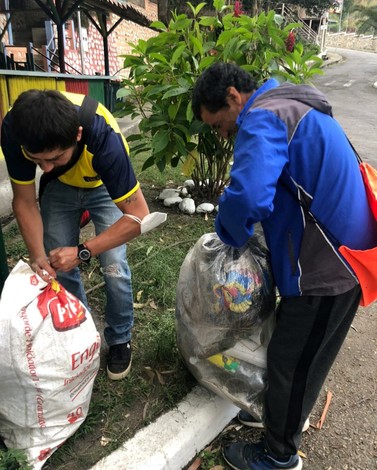 On April 17, 2021, five volunteers from the Sri Sathya Sai Center of Loja picked up plastic waste from the Chamba River in Vilcabamba. On December 19, 2021, 10 Sathya Sai Young Adults in Ecuador watched the documentary film, Buy, Throw, Buy – Secret History of Programmed Obsolescence, which was aimed to raise the awareness of waste and inculcate environmental responsibility; the YAs shared their reflections and impressions afterward.

Paraguay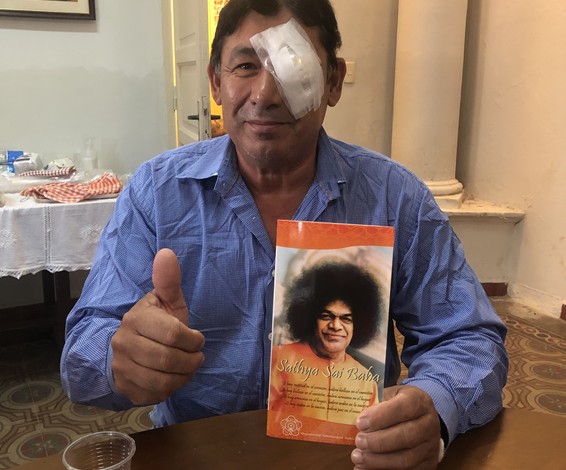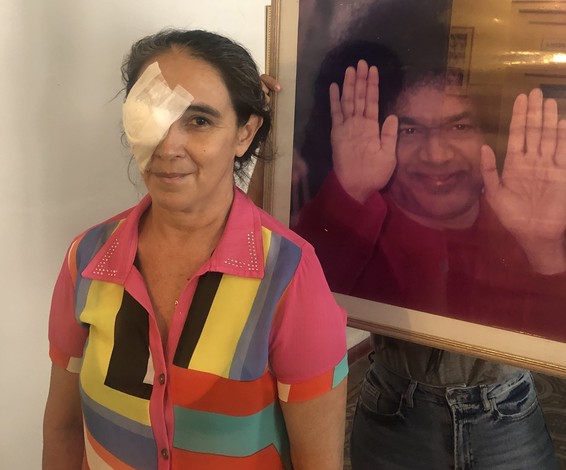 As an offering of love to Sri Sathya Sai Baba for His Centennial Birthday on November 23, 2025, the members of the Sri Sathya Sai Center in Asunción set a lofty goal of performing 1,000 cataract surgeries for the needy. In 2021, despite the setbacks encountered due to the pandemic, 197 surgeries were performed.

Peru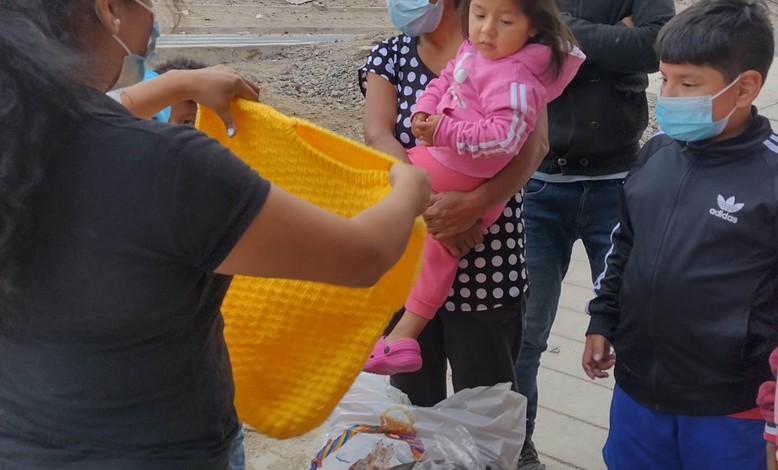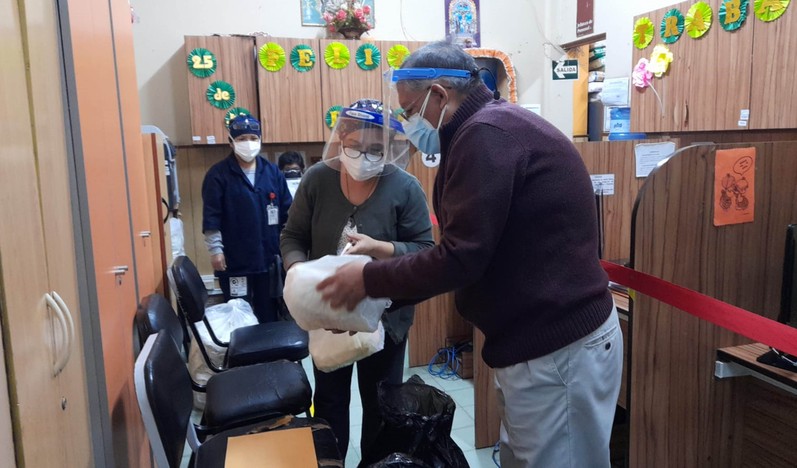 On August 3, 2021, SSISO volunteers from Peru gave away 57 infant-care packages in the Maternal Child Area of the San Bartolomé Hospital in Lima. Each package contained diapers, a cotton shirt, shorts, socks, a knitted jacket, quilts, and a hat made by the Ladies Weaving Workshop.
Each year, on the 20th of October, Avatar Declaration Day, the ladies from the Sai Center of Trujillo visit 200 elderly residents of the Saint Joseph Home of the Sisters of the Homeless Elderly. This year, the volunteers distributed cleaning supplies at the facility, to guard against the pandemic.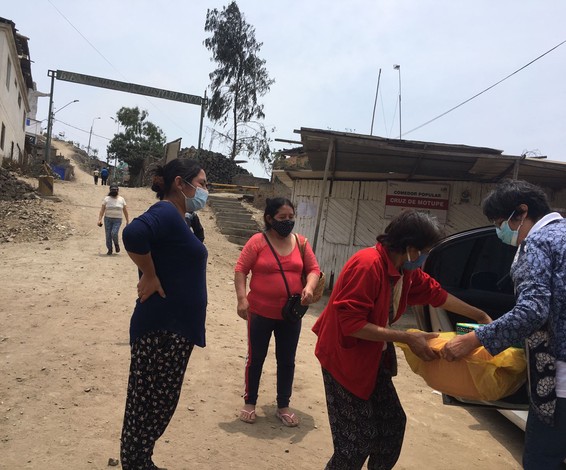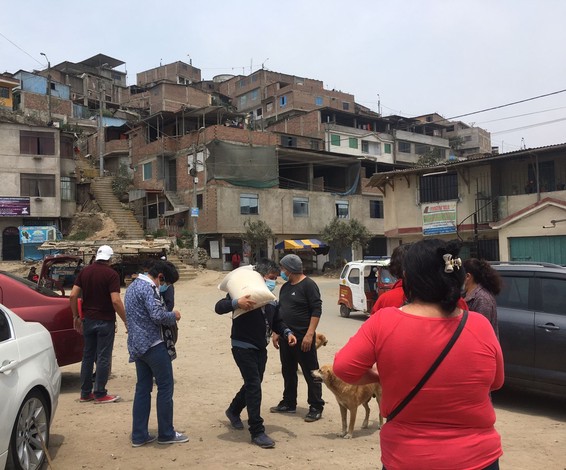 Commemorating Avatar Declaration Day on October 20, 2021, SSSIO members in Peru distributed clothes, footwear, quilts, schoolbooks, SSEHV books, encyclopedias, and psychology books at the San Francisco Hill settlement in Ancón. On November 28, the volunteers returned to San Francisco Hill to deliver groceries to a community kitchen that serves food to 80 low-income people.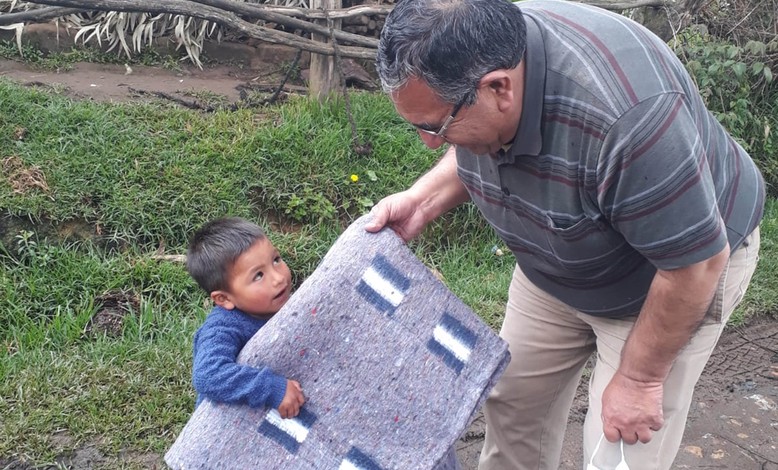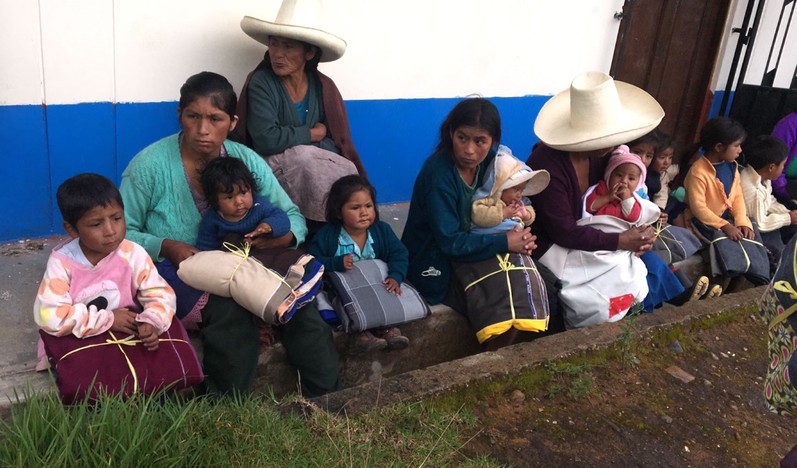 Ladies participating in a sewing workshop in Trujillo city prepared quilts, sheets, blankets, and clothes for 93 children and adults. The products were sent to the town of Cajamarca, where the local Sri Sathya Sai Group distributed them to low-income community members.
SSSIO volunteers from the Sri Sathya Sai Group "El Milagro" of Cajamarca celebrated the 96th Advent of Sri Sathya Sai by distributing warm clothing and food to more than 100 needy people in the towns of Juncos and Sondor, Rio Seco. SSSIO volunteers also delivered fruit and hygiene supplies to the Magic House, a facility where 24 children receive treatment for cancer.

Uruguay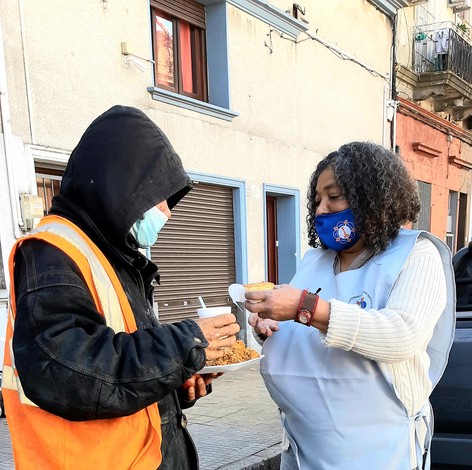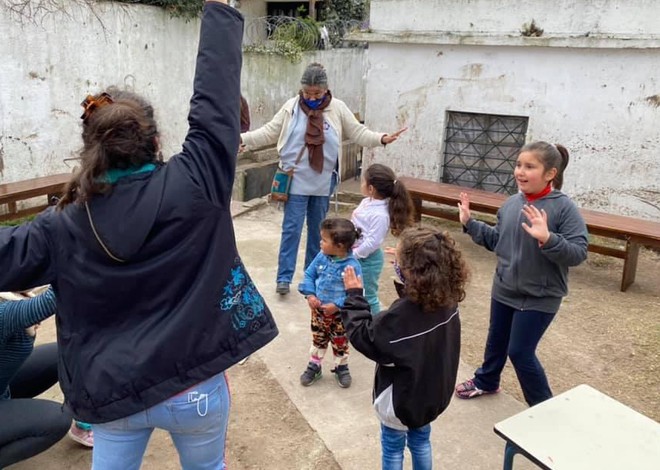 Twice a month, nine volunteers from the Montevideo Sri Sathya Sai Center served 25 hot meals, tea, fruit, and dessert to the homeless around the city. In August 2021, these volunteers along with others served around 30 children and adolescents by distributing pizzas, toys, and homemade cakes.

Venezuela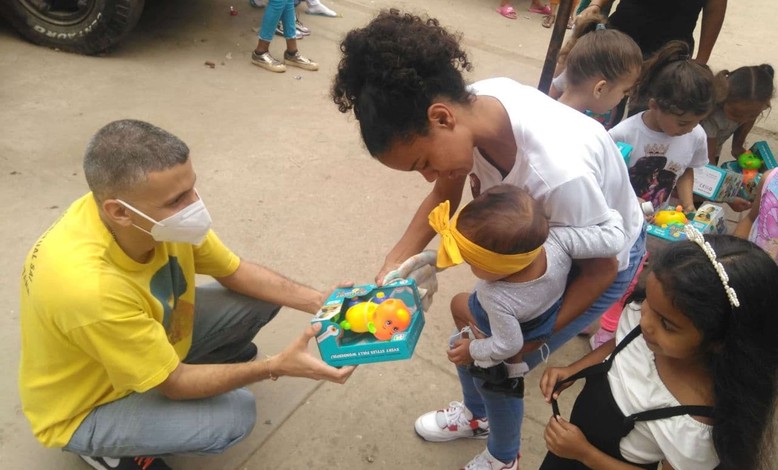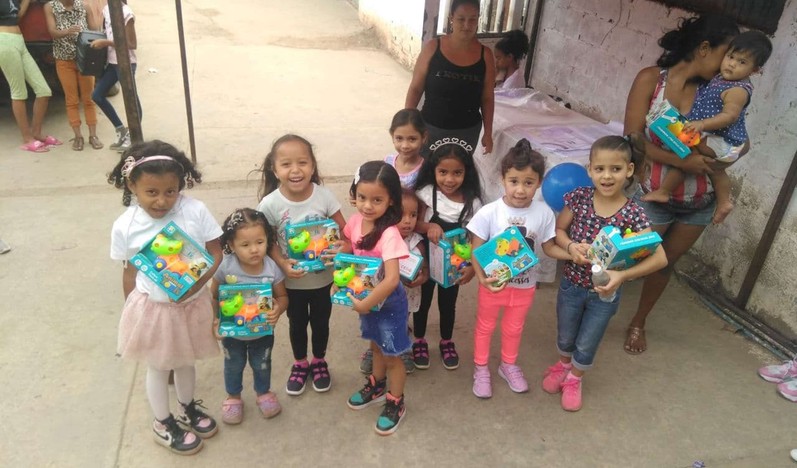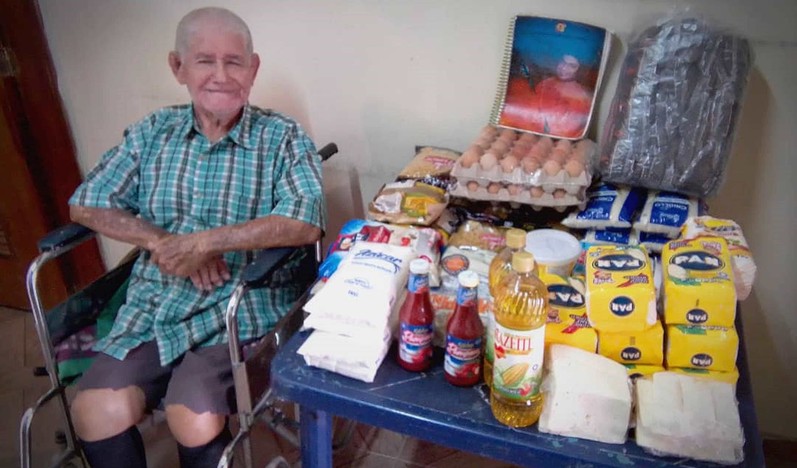 On July 18, 2021, SSSIO members celebrated Children's day by distributing 145 toys and bags of food containing pasta, rice, beans, milk, lentils, sugar, and essential medicines in the Parroquia San Agustín del Sur and Los Telares de Ruiz Pineda neighborhoods in Southwest Caracas.