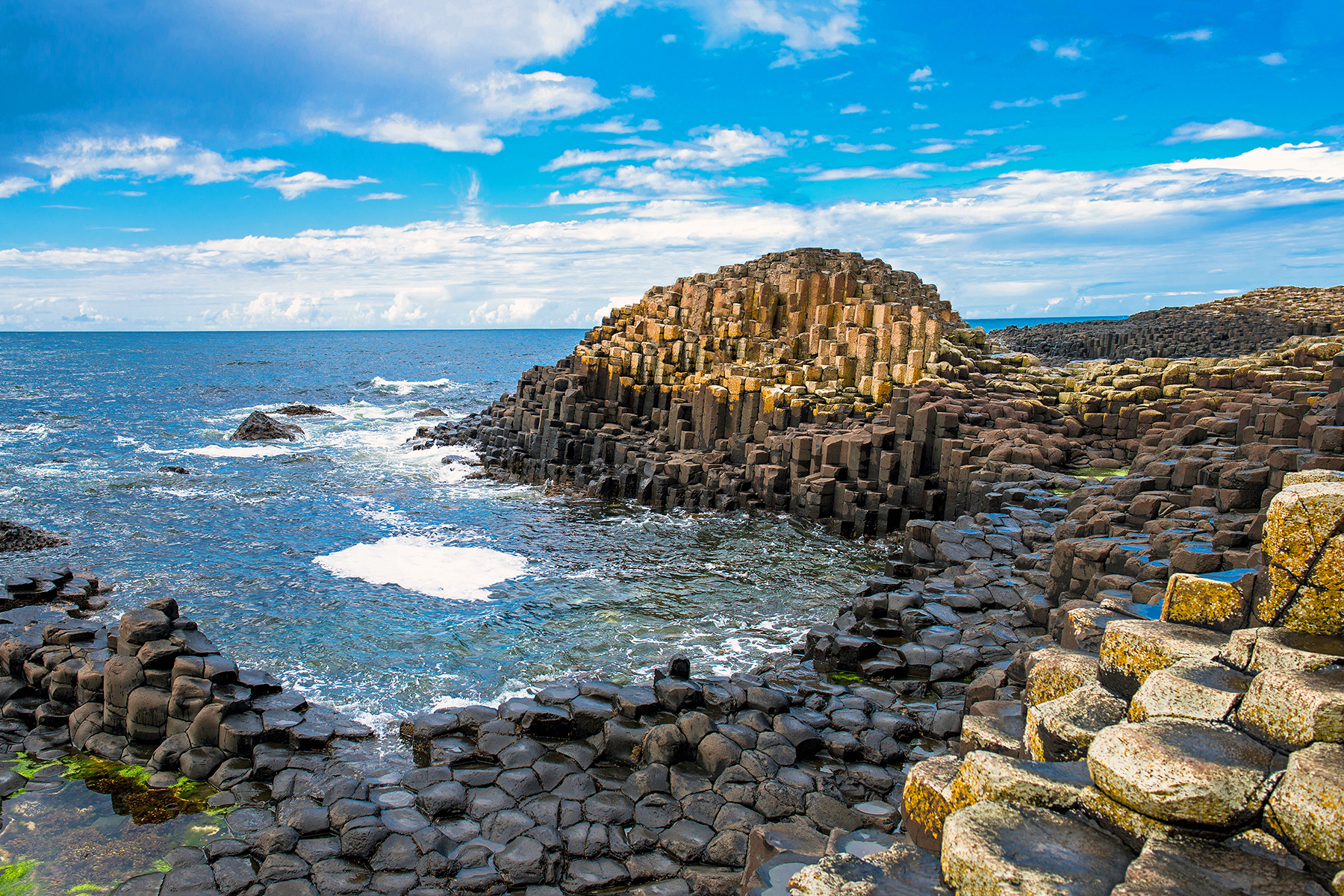 UK & IRELAND

UK
SSSIO volunteers along with local multi-faith group leaders, their followers, and the public celebrated National Human Values Day on 6 April 2019 with a march through the centre of the city of Leicester. Following the Walk with Values, a celebration was held in the city square where a number of choirs thrilled the audience with musical performances.
Young Adults brought joy to young children in the Royal Marsden Hospital, Croydon University Hospital, St Heliers and St George's Hospital in South London by collecting and delivering 908 Easter eggs and toys. Older Sai Spiritual Education (SSE) children distributed Easter eggs on 16 April 2019 to seniors at the Holly Bank Old Age Home. SSSIO volunteers in Bradford distributed more than 150 Easter eggs, colouring books and crayons to underprivileged children and children with illnesses at the Bradford Junior Chamber of Commerce and the Bradford Royal Infirmary, respectively.
On 27 April 2019, Young Adults from the Tooting Sathya Sai Centre in London served stir-fried noodles with tofu and fruits, and distributed Easter eggs to the homeless in the Strand area.
On 11 May 2019, volunteers from the Wolverhampton Sathya Sai Centre planted 400 saplings as part of the Tree planting for Mother Earth project at the Pendeford Mill Nature Reserve.
On 13 July 2019, 15 adults and children helped with picking litter at Oxhey Park, Watford.
SSSIO volunteers from the Brixton Sathya Sai Centre entertained residents of three nursing homes on 14, 20 and 27 July 2019, with games, bingo, sing-along sessions, and high tea. The residents also enjoyed a wonderful cultural programme presented by SSE children.
In July 2019, Sathya Sai Centres of Leicester, Narborough, and Rugby hosted seniors at local parks on 6, 13 and 14 July 2019, respectively and entertained them with Indian and Irish dance performances.
On 6 July 2019, volunteers from the Bath Sathya Sai Group packed 51 bags with toiletry items made at home from shower curtains and distributed them to needy communities.
SSSIO volunteers around the country celebrated Global Service Day by donating food to local food banks. In Sutton, SSSIO volunteers donated 258 kg of food to the Sutton and Runnymeade Food Banks. Every month, volunteers from the Sathya Sai Center of Leeds donated over 350 items of food, toiletries and other essentials to the Leeds North and West Food Bank.
On 14 July 2019, the Sathya Sai Centre of Bolton, in partnership with Homeless Aid UK, prepared sandwiches, cakes, fruits, drinks, crisps, biscuits, and hot pasta for nearly 40 homeless people.
Nearly 100 SSSIO volunteers picked up litter from three beaches on 21 and 22 September 2019.
From August 2019, devotees from Harrow Sai Centre made monthly visits to a local care home in Pinner, Middlesex. During these visits, devotees spent time engaging the residents in conversation, playing board games, and watching television together.
In Reading, young SSE children joined volunteers from the local Sathya Sai Centre and the local community to pick up litter from the streets.
Several SSSIO members worked with Food Cycle Cambridge, which collects surplus food from supermarkets to cook nutritious meals for the needy, which is served every Saturday.
During Guru Poornima 2019, over two tons of food were donated by the devotees of Region 2 to the Republic of Moldova. In December 2019, boxes containing toys, biscuits, chocolates, etc. were also donated as Christmas gifts for children living in remote villages in Moldova.

Ireland
On 19 October 2019, the Dublin Sathya Sai Group was invited to participate at the annual Bhakti Festival Dublin, an all-day event which featured a diverse group of devotional singers, all based in Dublin. About 180 people enjoyed the programme, with a feeling of unity, peace, and joy.