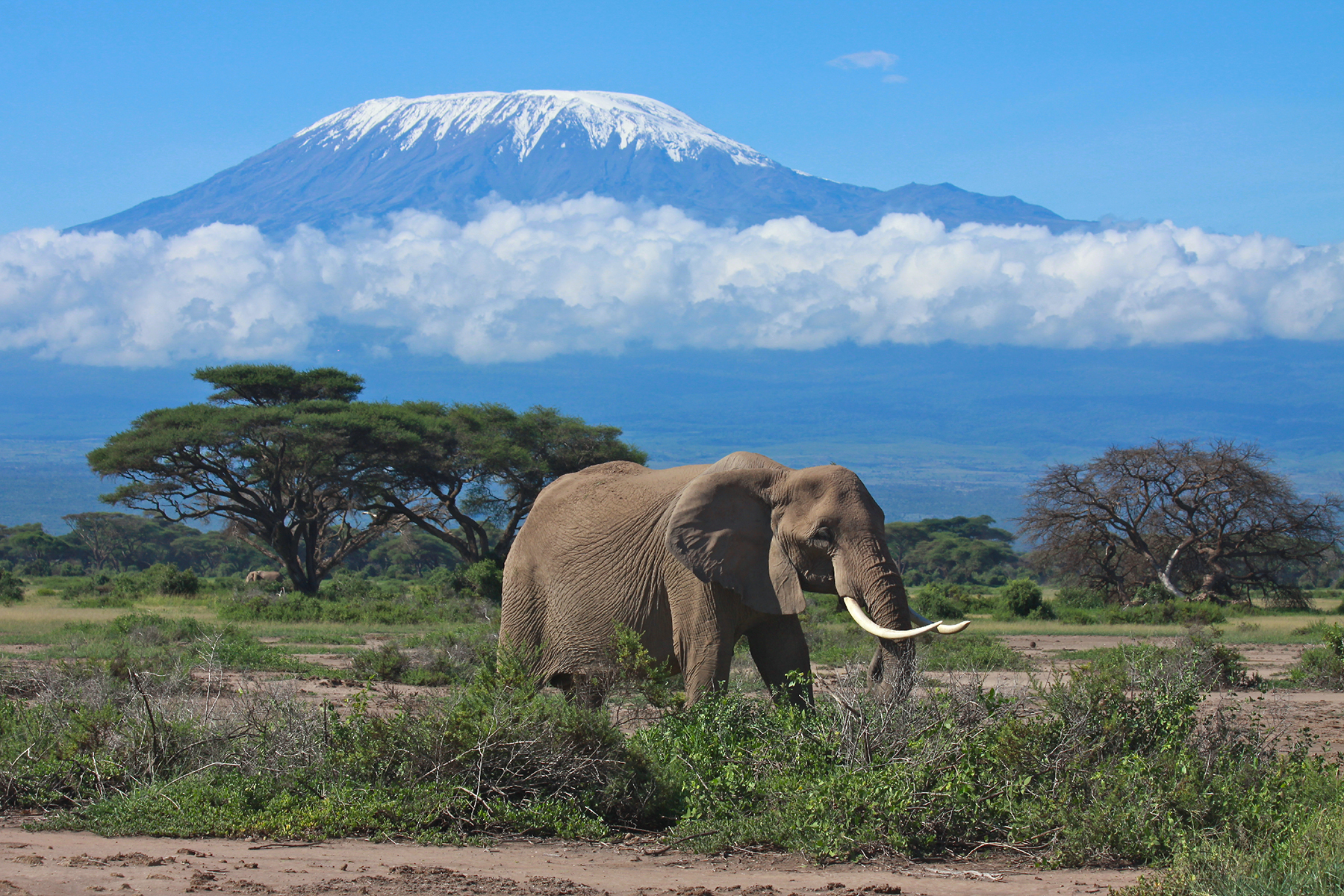 Zone 9A

Cameroon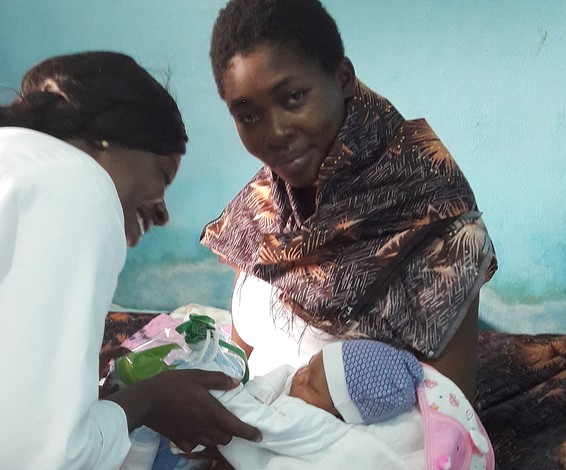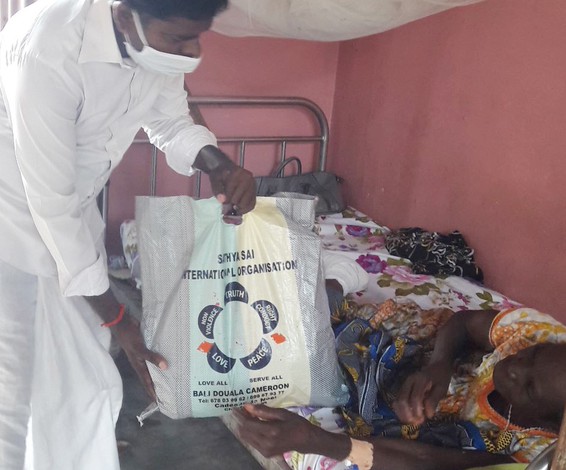 Since 2013, SSSIO volunteers have distributed food packets at hospitals in Bonaberi, Douala, in Cameroon. Starting in 2018, the volunteers also donated kits with baby supplies to an orphanage. The young mothers and the hospital staff expressed their joy and appreciation for the compassionate service.
In late December 2020, SSSIO volunteers provided over 750 packets of food and supplies to orphanages, refugees, blind and handicapped children, people living in slums, leprosy patients, and the needy around the country.

Ghana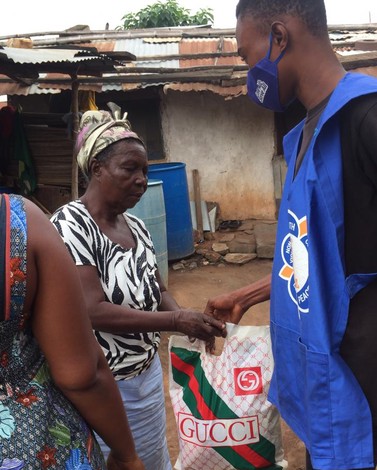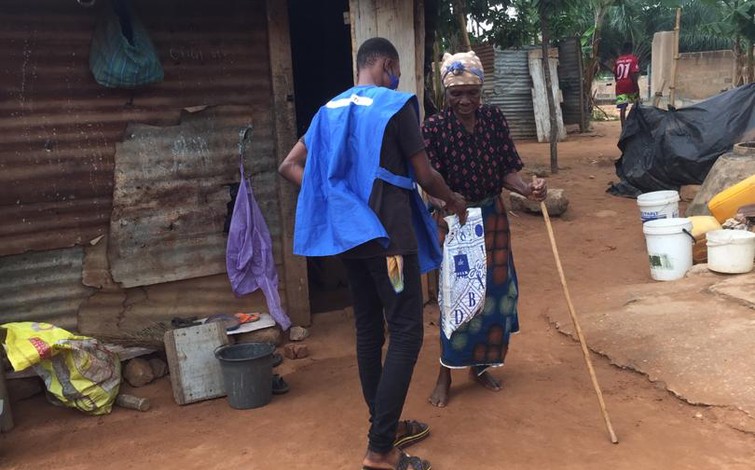 On August 29, 2020, SSSIO members in Ghana brought the message of hope and love to 25 indigent families in Korleman, an impoverished community near Accra, by distributing rice, cooking oil, canned tomatoes, and biscuits, along with 40 face masks and aprons.

Kenya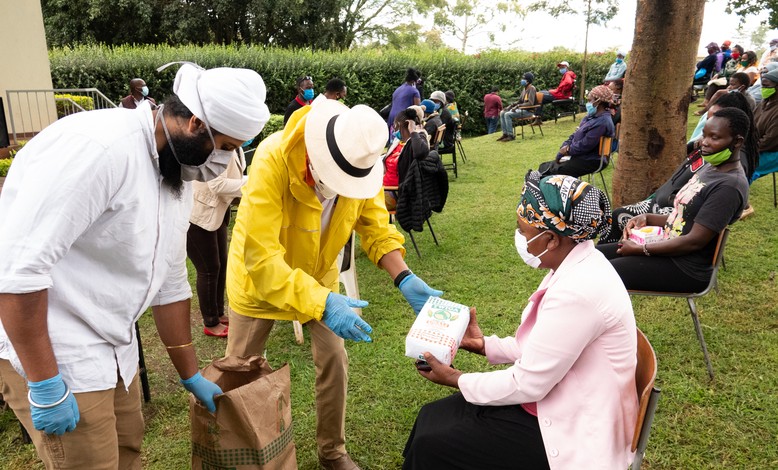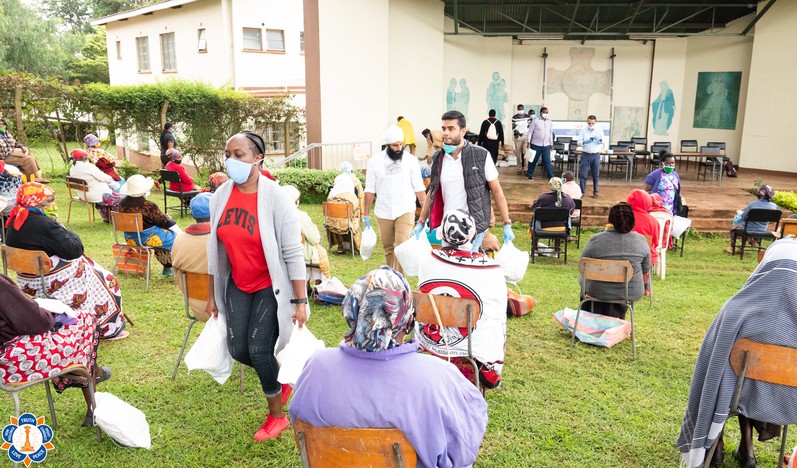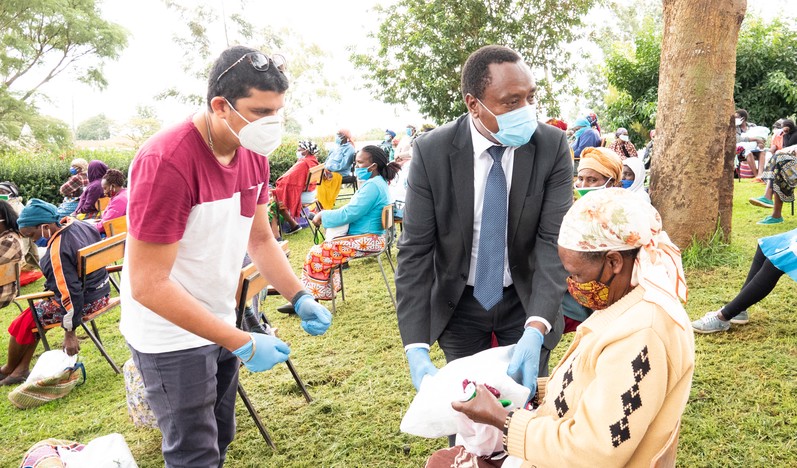 To ease the impact of Covid-19 pandemic on families, the SSSIO collaborated with the Manji Foundation in May 2020 to distribute 300 food hampers, each containing 2 kgs Unga (maize meal), 1 kg beans, 1 kg salt, and 1 kg cooking oil. The hampers were distributed in Gichagi village, located in the Ngong region of Kajiado County. Later, an additional 200 hampers were donated, each containing 2 kgs Unga and 1 kg salt. To meet the sanitation needs of the local residents, SSSIO also supplied 400 masks and 300 female hygiene products to the villagers. In addition, SSSIO members conducted SSEHV classes in Kangemi, Kawagware, and Kibera villages.

Madagascar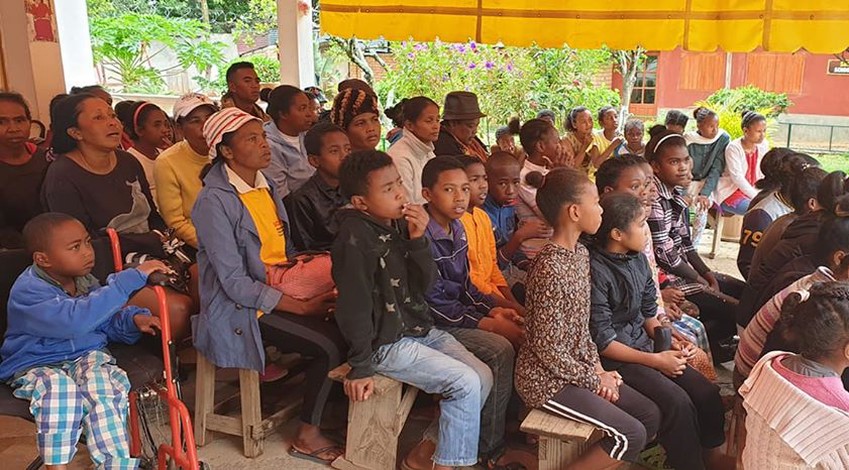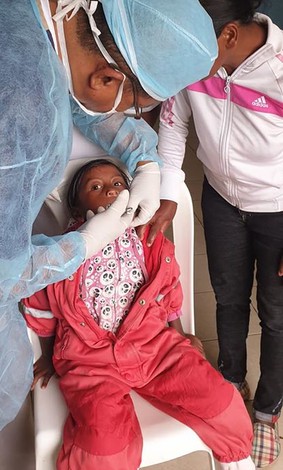 On February 16, 2020, the SSSIO organised Dental Care 2020 – a dental camp at the Sathya Sai Centre in Tana. One doctor and two dentists saw 102 patients with the help of 13 volunteers and performed 90 tooth extractions. Medicines, toothbrushes, and toothpaste were also distributed.

Mauritius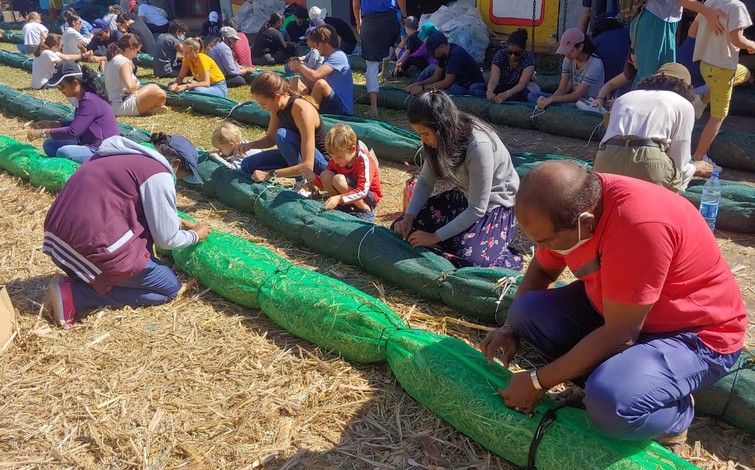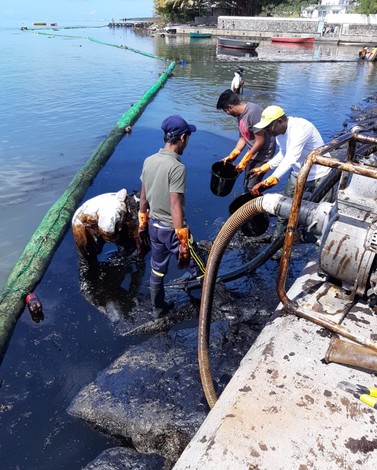 On July 25, 2020, a Japanese ship ran aground on the Southern reefs of Mauritius, creating an unprecedented ecological disaster for the island. Assisting with the massive clean-up operation, hundreds of SSSIO members of all ages and walks of life joined hands to manufacture absorbing floating booms made from sugarcane straw to hold back the tide and absorb the oil from spreading in the lagoon.
Following all safety protocols, SSSIO volunteers in Mauritius organized more than thirty-five blood donation drives, collecting over 3,000 pints of blood.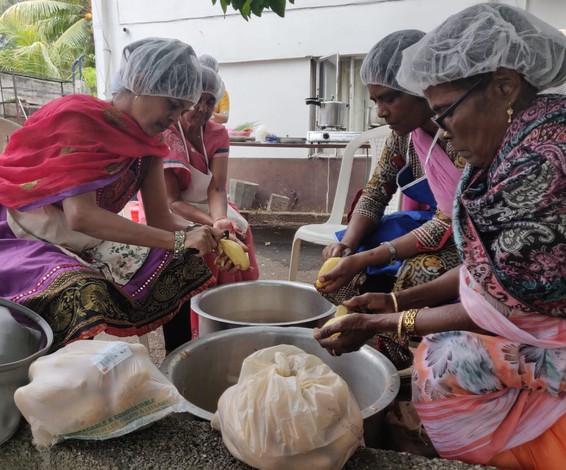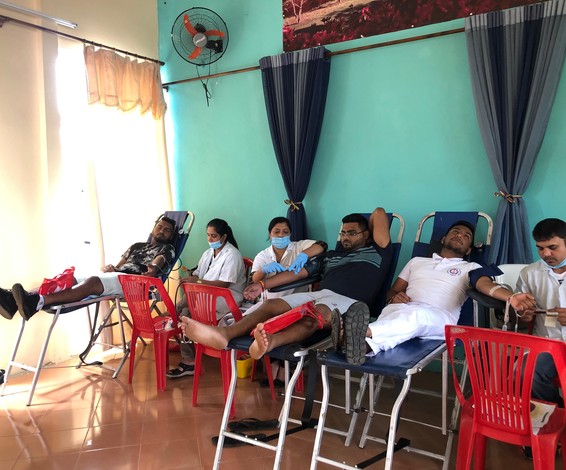 On September 8, 2020, 60 SSSIO volunteers served freshly prepared meals and juice to more than 2,000 pilgrims participating in the annual national walk towards the Holy Tomb of Father Laval, a revered missionary, also known as the Apostle of Mauritius. SSE students participated in keeping the surroundings clean during the service.
On September 26, 2020, 60 participants, including 23 SSE students from the Sri Sathya Sai Group of Moulin a Vent joined in a nature walk. The event included devotional singing, meditation, and communication games.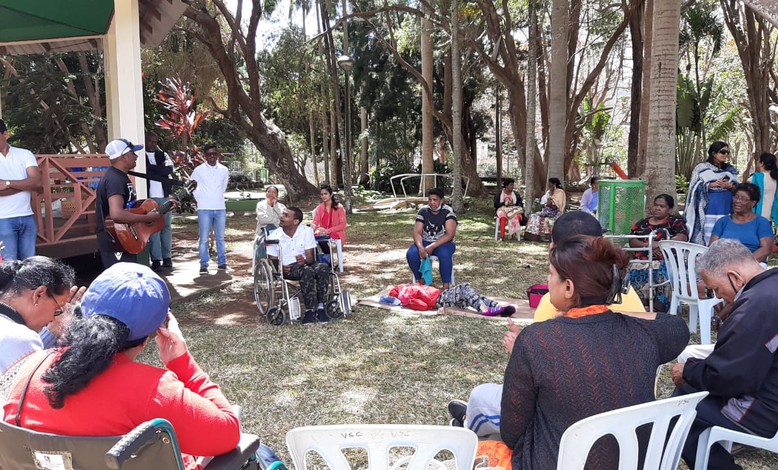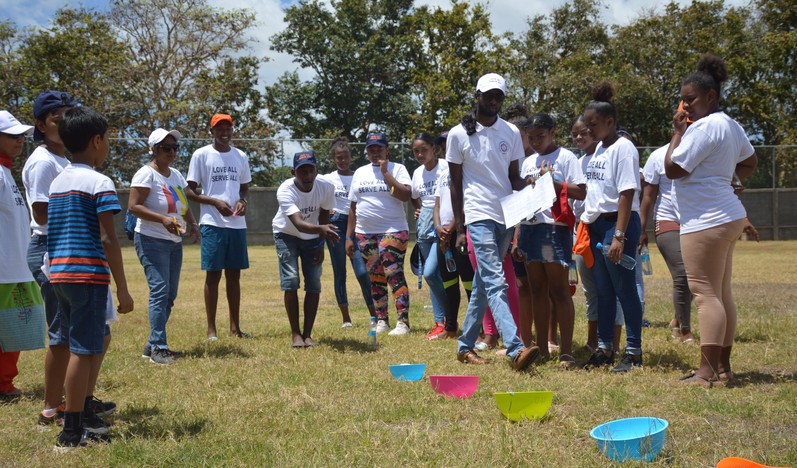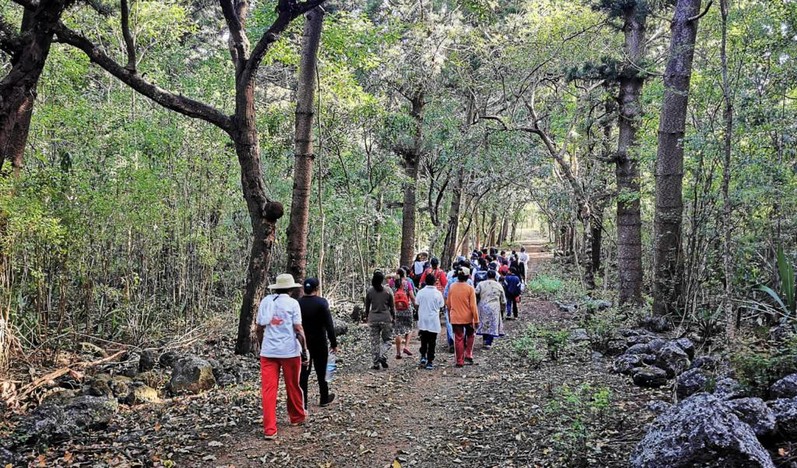 On September 26, 2020, 20 SSIO volunteers including young adults from the Sri Sathya Sai Center of Vacoas, shared their love with 25 disabled people by organizing an annual outing at Balfour Garden, Beau-Bassin. Young Adults presented an animated program to entertain the invitees.
On December 12, 2020, 70 children participated with great zeal in a Sports and Fun day organized by the SSSIO in La Ferme Village. This was intended to create a fun filled environment for the children while inculcating the five human values (Truth, Right Action, Peace, Love, and Non-Violence). The children enthusiastically took part in value-based games and sports activities including sack race, relays, hopping race, bucket filling, and collecting trash. A football game was held to encourage teamwork and patience.

Morocco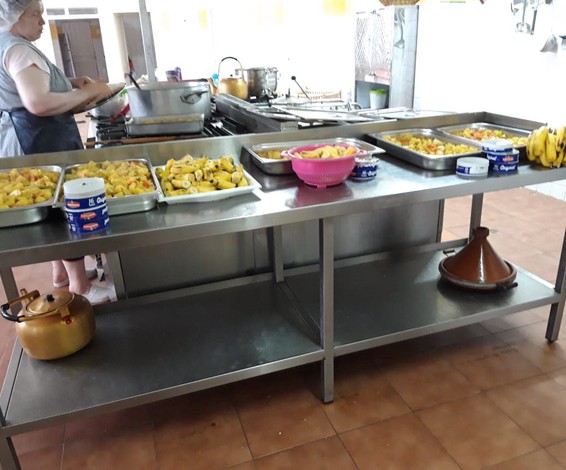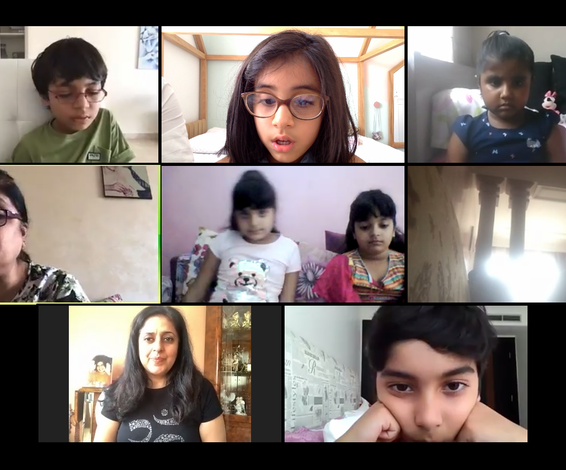 SSSIO volunteers distributed homemade cakes, yogurt, biscuits, and diapers to 125 children at the Handicapped Center. At the Lalla Hasna Orphanage, lunch was served to 173 children.
In September 2020, volunteers in Morocco organized various online activities, including weekly SSE classes, monthly devotional singing, bimonthly study circles, and group meetings to discuss the teachings of Sri Sathya Sai Baba.

South Africa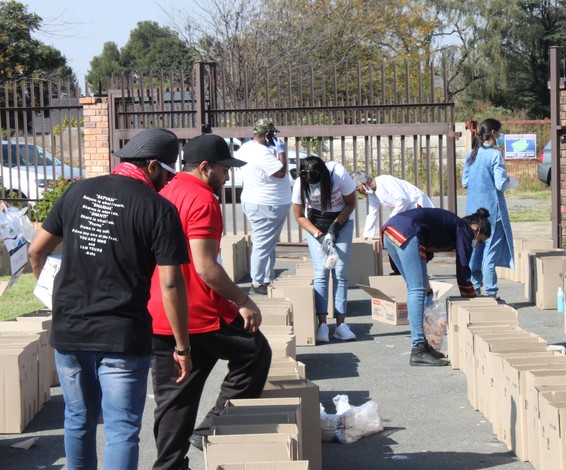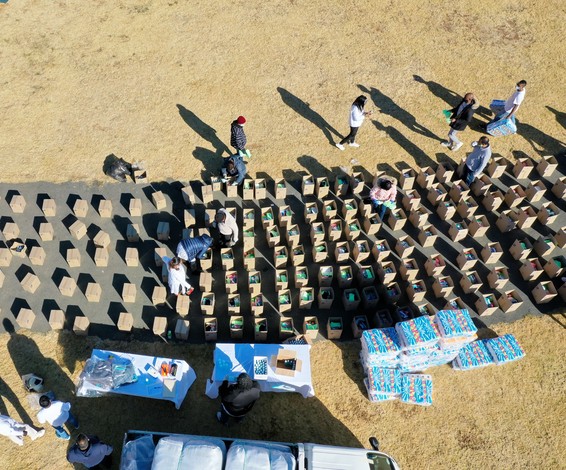 In June 2020, SSSIO volunteers, including 35 young adults, distributed 200 hampers with grocery and hygiene products along with blankets to families in need in the Johannesburg region.
On Guru Poornima Day, Young Adults in South Africa began a wonderful initiative – the Sri Sathya Sai Food Kitchen, to serve the needy. On August 9, 2020, the group prepared 20 large pots of food and served 500 people. Food was also delivered to several old-age homes, orphanages, homeless shelters, adopted communities and neighborhoods. The service benefitted many needy people in and around the greater Durban area.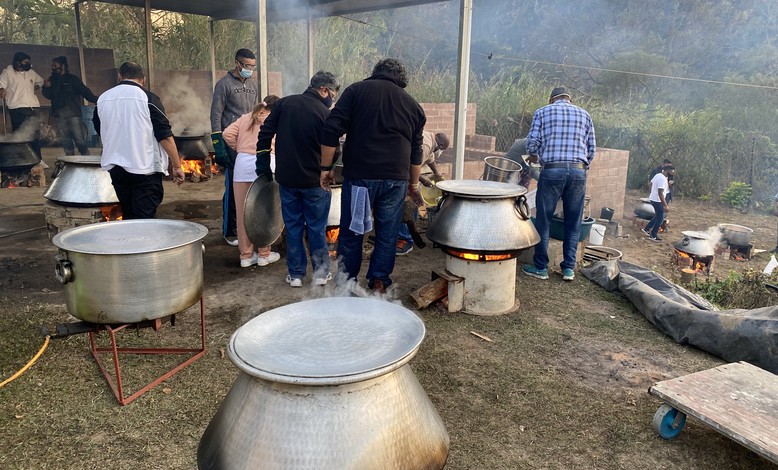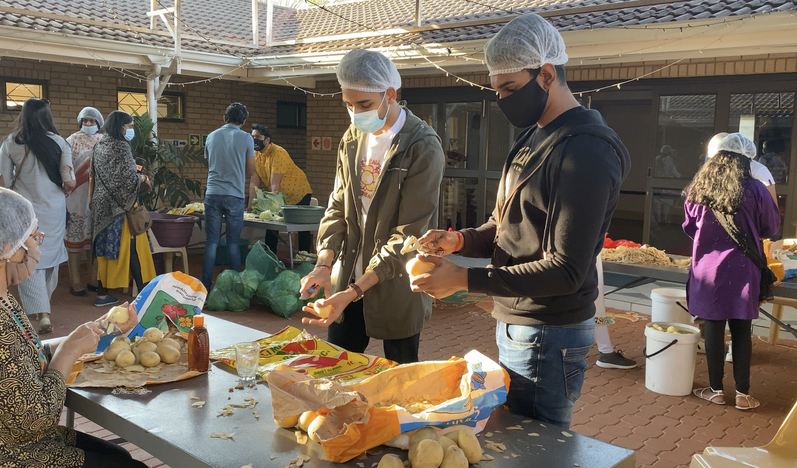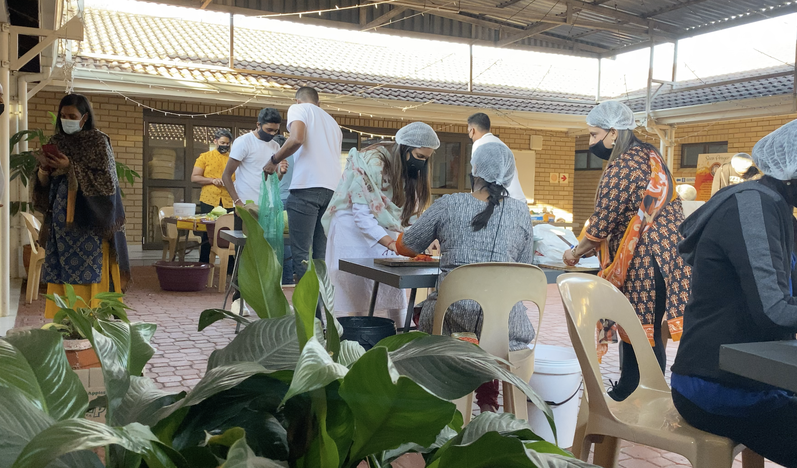 Every week between August 29 and September 26, 2020, volunteers in KwaZulu-Natal (KZN) province prepared food at the Sri Sathya Sai Kitchens in KZN and Gauteng provinces and distributed it to the needy. In Pretoria, Young Adults organized a food kitchen and distributed cooked meals to various communities.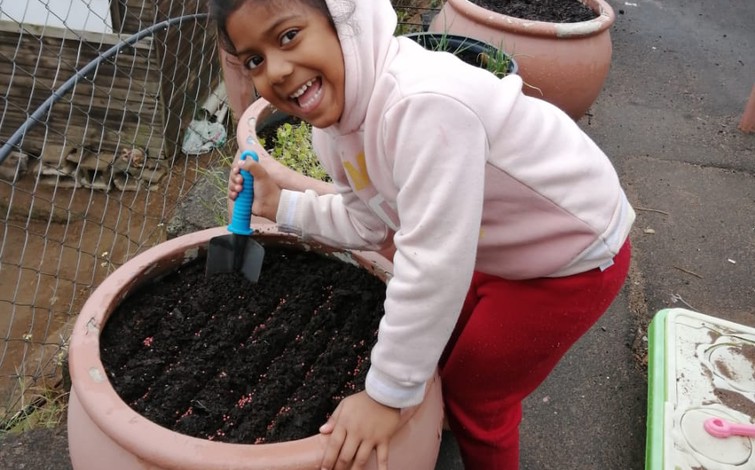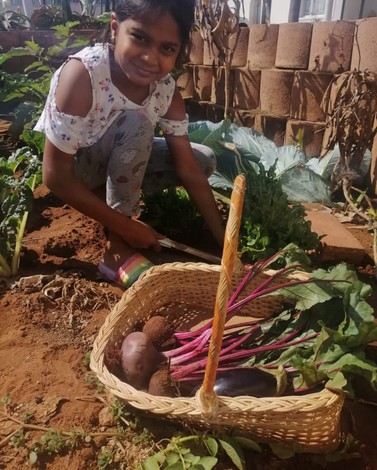 SSSIO volunteers donated 130 masks to the Sri Sathya Sai School in Chatsworth. The school was grateful for the personal protection gear which met their need in a timely manner.
On August 12, 2020, the National Go Green team in South Africa embarked on the National Seed Drive, to provide seeds at no cost to volunteers wanting to start their own vegetable gardens at their homes. Various vegetable seeds including carrot, beet, green bean, cabbage, onion, Swiss chard, and tomato were distributed. By November 23, 2020, 7,400 packs of seeds had been distributed as an offering to Sri Sathya Sai Baba for His 95th Birthday.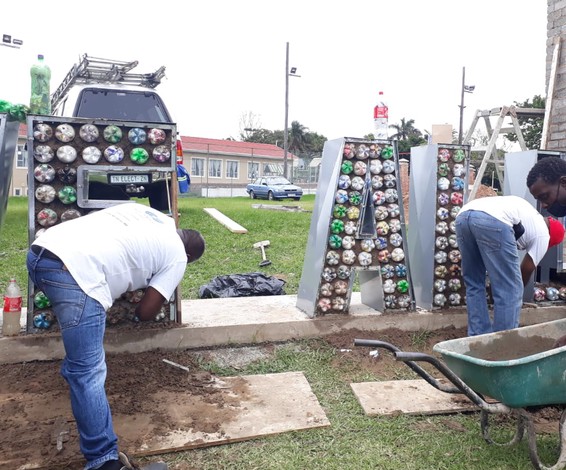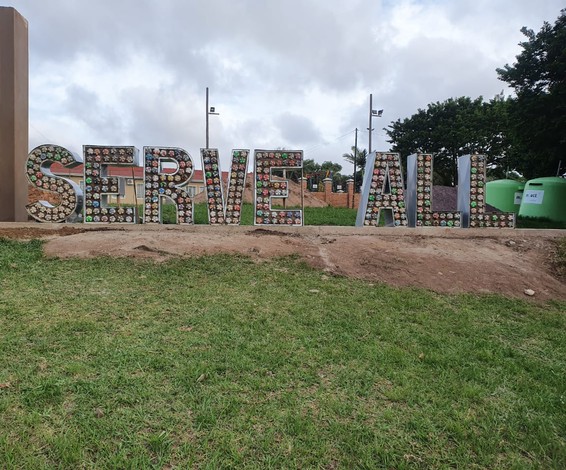 SSSIO volunteers in South Africa designed a national ecological challenge called "The Eco – Brick" project which was presented to all 13 regions in the country. Each region was given instructions with specific requirements to create Eco-Bricks by filling two-liter plastic bottles with non-biodegradable items such as plastic and polystyrene and each Eco-Brick should weigh between 400 and 500 grams. The Eco-Bricks were used in building a large sign of Sri Sathya Sai Baba's divine message LOVE ALL SERVE ALL, at Sri Sathya Sai School in Chatsworth, Durban for Baba's 95th Birthday. The volunteers designed and created the 18-m long sign using 586 Eco-Bricks and 294 kg of plastic. Also, a 3.6-m high concrete wall to be decorated with Sri Sathya Sai Baba's pictures was constructed in the center of this sign. The volunteers commenced work on October 24, 2020 and successfully completed the project a day before Baba's 95th Birthday.