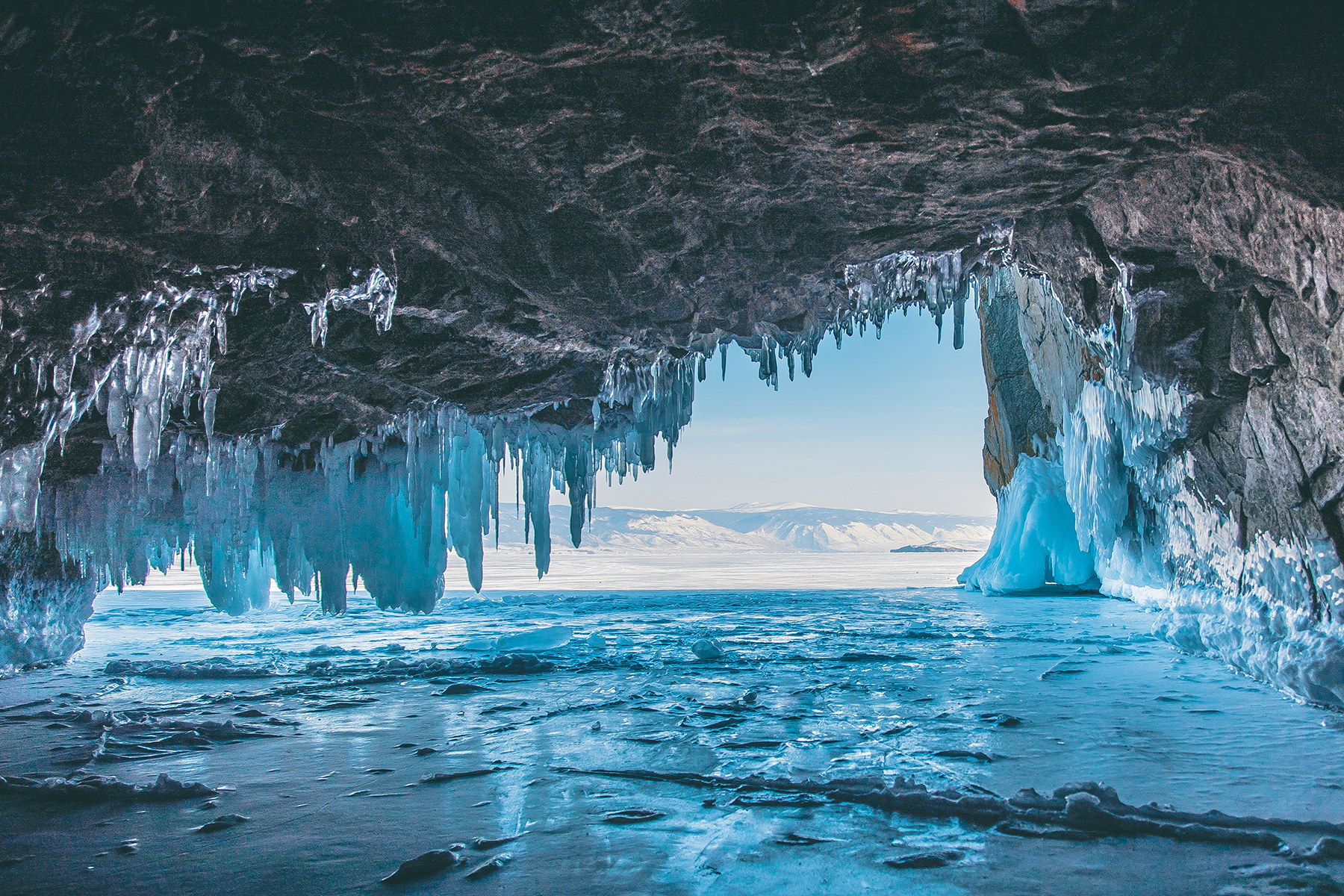 Zone 8
Zone Activities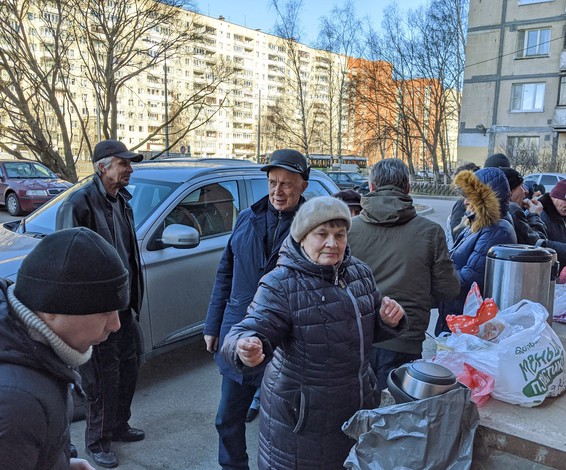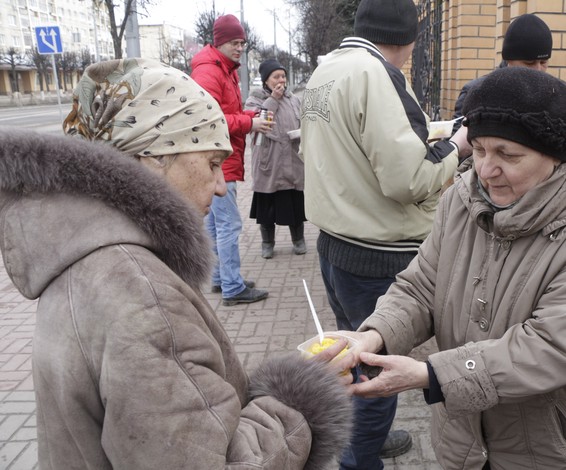 In mid-March and mid-October 2020, SSSIO members provided food to the needy across Zone 8. During March, more than 200 Sathya Sai volunteers from 49 cities in Russia, Belarus, Ukraine, Kazakhstan, Azerbaijan, and Kyrgyzstan offered porridge with gravy, vegetarian pilaf, pancakes, pita rolls, stewed vegetables, tea, sweets, and other food to more than 1,080 people. Clothes and food packages were also distributed.
SSSIO volunteers regularly plant trees and hold contests on ecology, which include SSE classes with children and youth.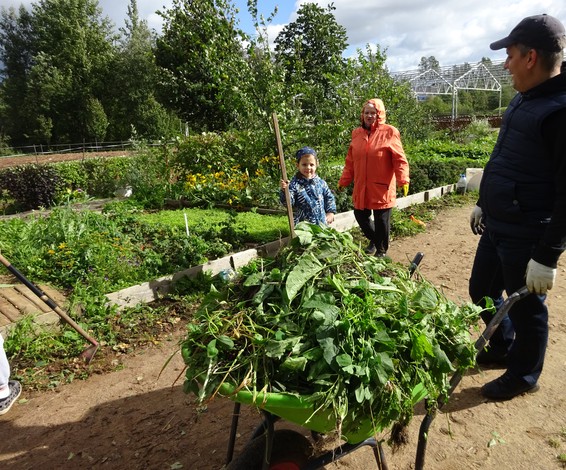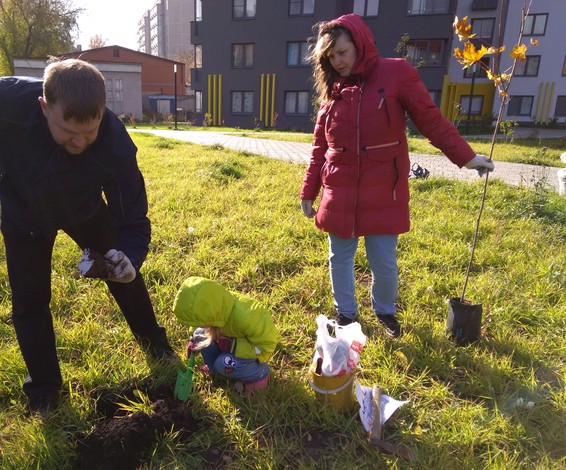 In August 2020, 144 volunteers, including young adults and children from Russia, Ukraine, Kazakhstan, Kyrgyzstan, and Azerbaijan collected trash in public areas. The volunteers also reflected on the teachings of Sri Sathya Sai Baba by reading His quotes on nature. Activities included drawing pictures, reading poems, and creating figures using plasticine, with the underlying theme of nature.
Between September and October 2020, as a part of the Clean Planet project, more than 100 volunteers from Russia, Ukraine, and Belarus planted many trees, including cedars, fir, oak, and fruit-bearing trees in groves, parks, playgrounds, and home gardens.

Azerbaijan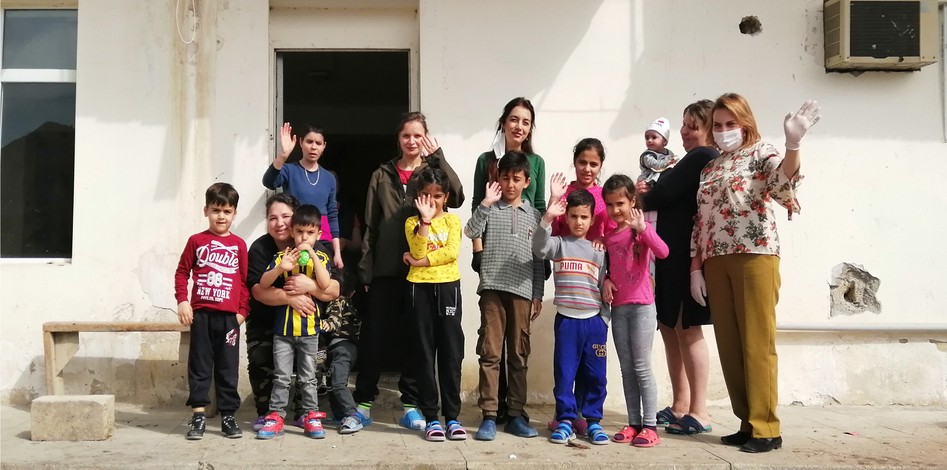 During the pandemic, SSSIO volunteers distributed toys, clothes, and food to families in need, including 10 orphans.
For the last 15 years, SSSIO volunteers in Azerbaijan have been helping people living in a hostel for former residents of orphanages and boarding schools by distributing food, household items, furniture, clothing, and other essential items.

Belarus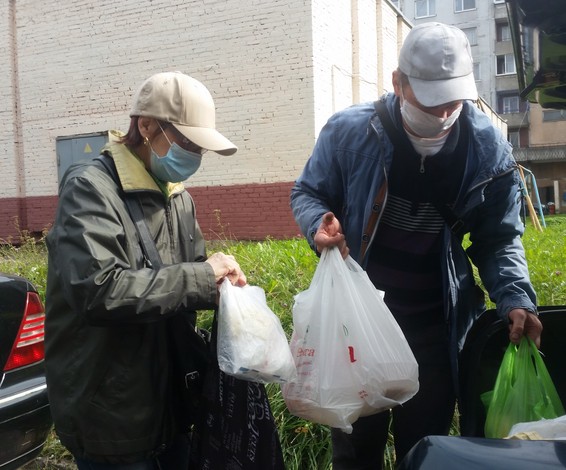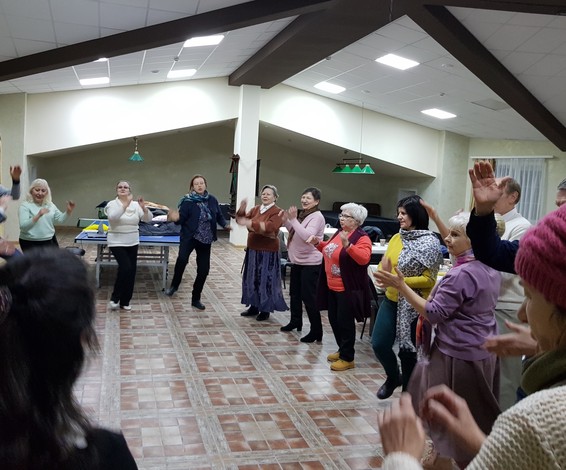 In early March 2020, residents from seven cities in Belarus and Russia attended the 22nd National SSSIO Conference in Belarus, themed Unity is Divinity. Purity is Enlightenment. The participants shared examples of SSSIO activities and discussed how unity, purity, and divinity were connected. The first day's proceedings ended with comedy sketches and creative dances on various themes. A workshop on unity was held on the second day.
In September 2020, SSSIO volunteers in Vitebsk, organized in small groups of 3–5 and following safety protocols, delivered meals directly to the homes of the needy, and also served the homeless on the streets. Meals consisted of mashed potatoes, vegetable stew, bread, sweet bun, fresh tomatoes, and fruits.

Kazakhstan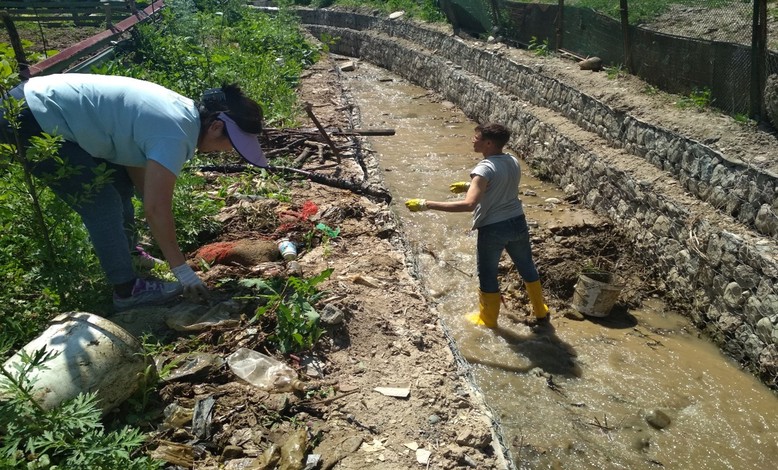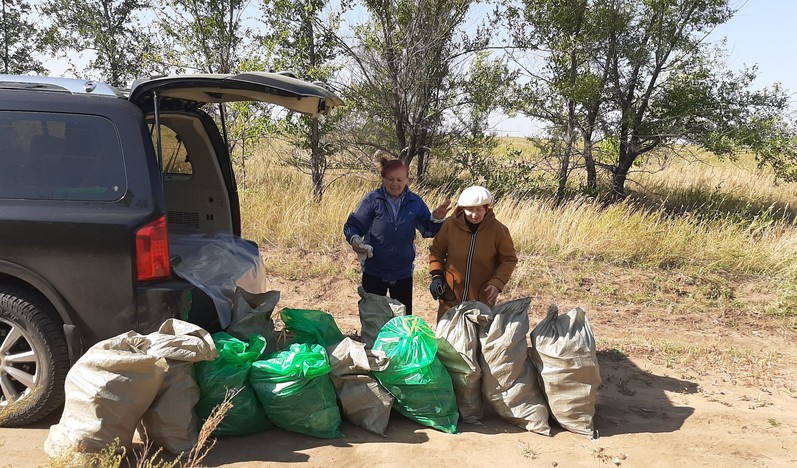 Between mid-March and May 2020, SSSIO volunteers distributed 25 packages containing groats, sugar, flour, vegetable oil, pasta, and sweets, along with personal hygiene products and masks. In the northern part of Kazakhstan, they distributed 60 packages of food weighing nearly 50 kgs each to single mothers and 20 packages weighing 25 kgs each to needy families.
In the west of Kazakhstan, SSSIO volunteers helped a needy family by rebuilding their dilapidated house, whose roof was blown away during a severe storm. The volunteers provided the family with food and renovated the building on the inside.
Between September 9 and 16, 2020, 49 SSSIO members from seven cities in Kazakhstan participated in the 32nd National Volunteer Camp on the Caspian Coast. With the help of local fishermen, they removed plastic, glass, and other inorganic waste from the Caspian Coast, restoring its natural beauty. Dozens of bags of garbage were also collected from a forest plantation, a canal, and a lake.
In December 2020, in southeastern Kazakhstan, the SSSIO served hot food and distributed necessities such as masks, gloves, and clothing to 60 underprivileged people. Food kits, which contained vegetable oil, cereals, vegetables, fruits, sweets, and hygiene products such as washing powder and toothpaste were also provided to 11 large families. Thus, SSSIO volunteers brought love and joy to the needy during the Christmas season.

Kyrgyzstan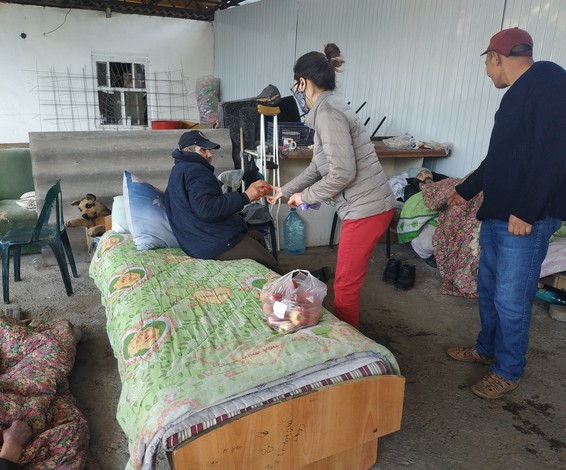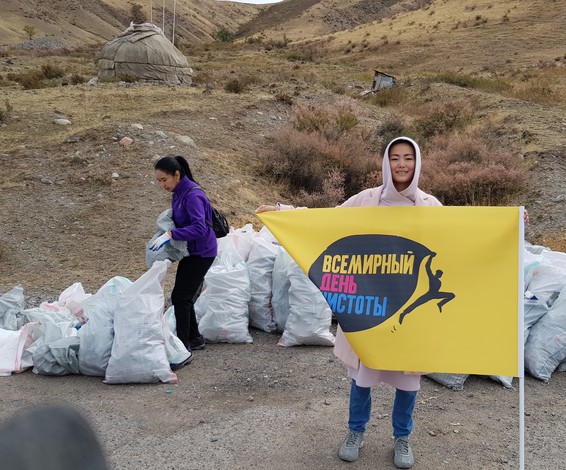 In mid-March 2020, SSSIO volunteers lovingly distributed vegetarian pilaf (rice with vegetables and spices) and vegetable salad to 20 people at a local shelter for the homeless. The volunteers also read spiritual verses to lift up the spirits of those who were sick.
On September 19, 2020, celebrated as World Cleanliness Day, 90 volunteers enthusiastically cleaned up their surroundings as an offering to Mother Earth and Sri Sathya Sai Baba, thus spreading the message of transformation by serving the planet!
In October 2020, SSSIO members served 40 people at a homeless shelter, many of whom were sick, and distributed medicines.

Russia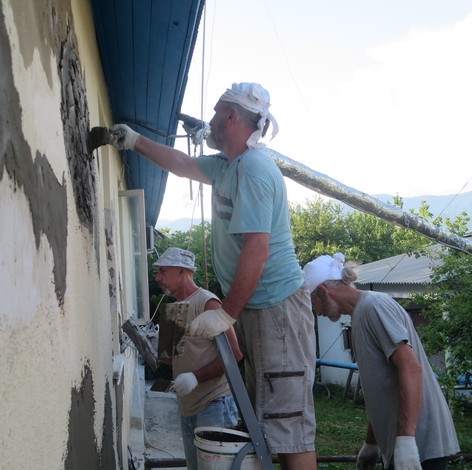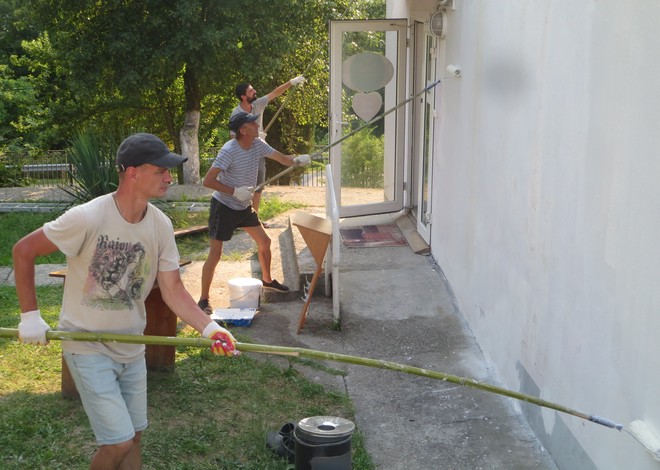 In early May 2020, more than 600 people from 78 cities in Zone 8 participated in an online Zonal conference. There were inspiring talks and presentations highlighting Zonal and national service projects and events.
In early July 2020, SSSIO volunteers from five cities in the southern region of Russia renovated three buildings – they plastered, primed, and painted walls and repaired the facades of the buildings of a hospice facility in a village. In addition, volunteers replaced the wallpaper in the kitchen, installed a new wardrobe and restored the bathroom of the apartment of a needy person.
Despite the pandemic, every Saturday, SSSIO volunteers in the northwestern region of Russia distributed more than 150 food packages to those in need, containing hot pilaf or buckwheat-rice porridge with vegetables, bread, cookies or waffles, sweets, fruit drinks, fruit, and pastries. In addition to food, volunteers distributed clothing and necessary medicines, vitamins, and masks.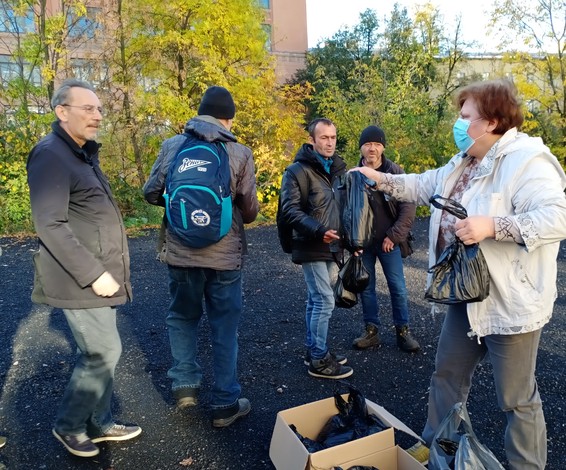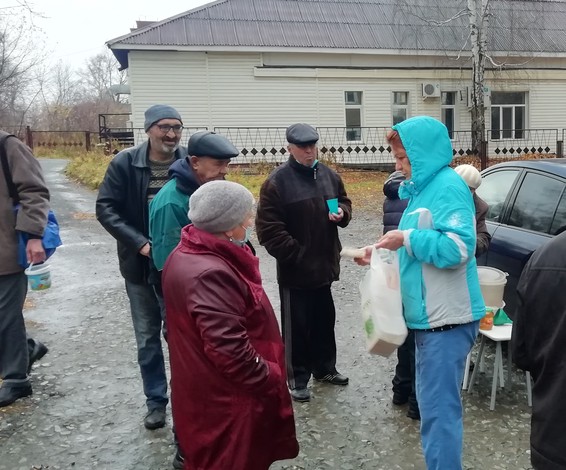 In August 2020, SSSIO volunteers in the Volga-Ural region of Russia served food to the destitute in three cities. In September, the volunteers distributed food in five cities. Volunteers from all regions of Russia, along with children, also planted trees, cleaned parks, surrounding areas, and served animals in local shelters.
During late October 2020, as a part of zone-wide service activities, more than 70 volunteers from 22 Sri Sathya Sai Centers and Groups across Russia served food to more than 350 people including children at orphanages. They also donated clothes, masks, handkerchiefs, vitamins, socks, soap, and first-aid medicines to the needy.
In the Volga-Ural region, 21 volunteers served warm food to 138 needy people. In some cities, they distributed warm clothes and delivered home-made pizza and ice-cream to children in a local orphanage. In the Caucasus region, in addition to distributing food and clothes to four families in need, SSSIO members fed birds and animals in two cities. In the Siberian region, SSSIO volunteers offered noodles with vegetables, pea soup, porridge with vegetables, cookies with tea, mashed potatoes, and salad to more than 75 destitute people.

Ukraine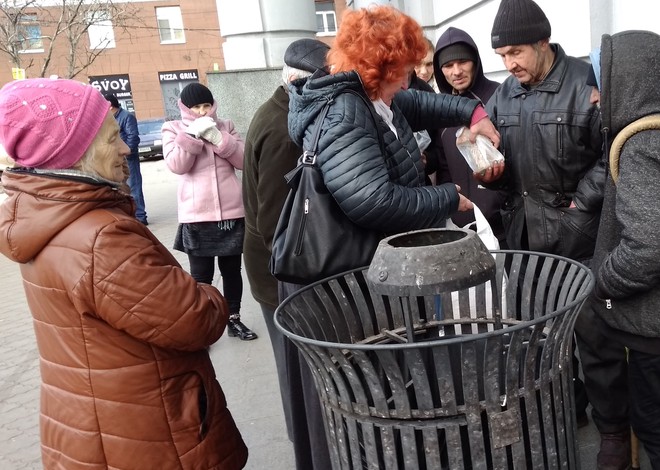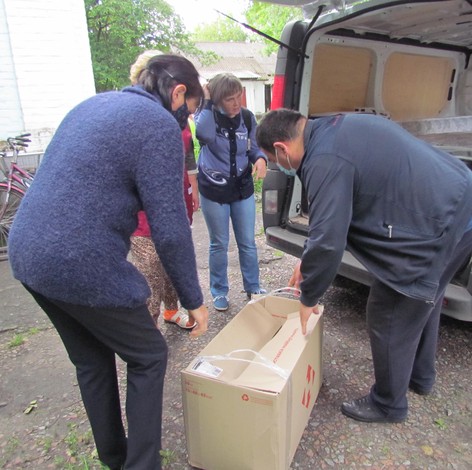 In mid-March 2020, Ukraine participated in food distribution amidst the global pandemic. In Dnieper, Kharkov, Kiev, Sumy, and Vinnitsa, volunteers distributed food to those in need. In a local church in one of the cities, children with disabilities were given financial assistance, and shoes were collected for distribution to indigent migrants.
In June 2020, SSSIO members from seven cities in Ukraine visited a hospice for the elderly in a village near Sumy, to deliver a refrigerator, parcels with bed linen, towels, clothes, diapers, household cleaning products and fruits donated by volunteers from SSSIO Germany. In addition, they distributed bedding and clothing to children in need.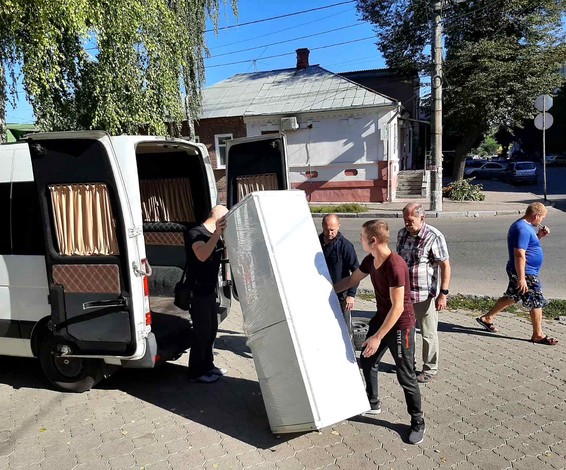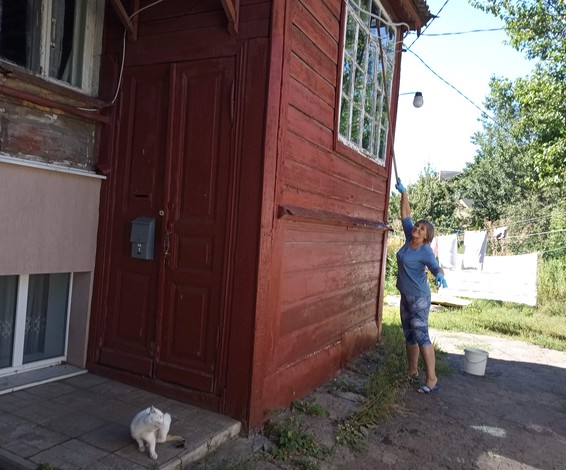 In September 2020, with financial assistance from the SSSIO Germany, local volunteers in Ukraine distributed a wheelchair, ten chairs, and a refrigerator to twelve elderly residents and disabled people in a village near the city of Sumy.
In Kiev, volunteers, including children, cleaned, and renovated two sheds at a local rehabilitation center.
In Vinnitsa, 48 children were provided with school supplies, including stationery, clothing, and footwear. SSSIO members also helped a patient recovering from a medical operation by mowing grass in the yard and washing the windows of his house.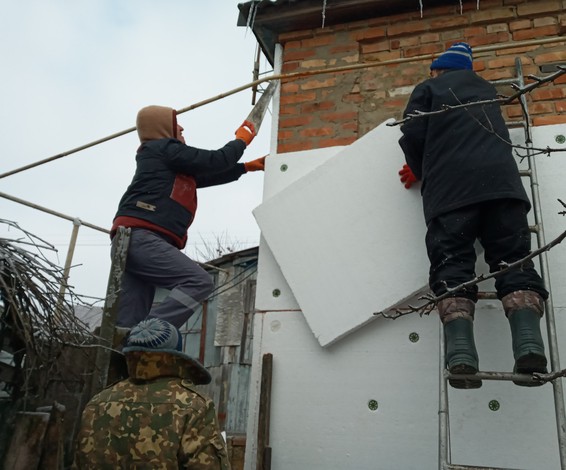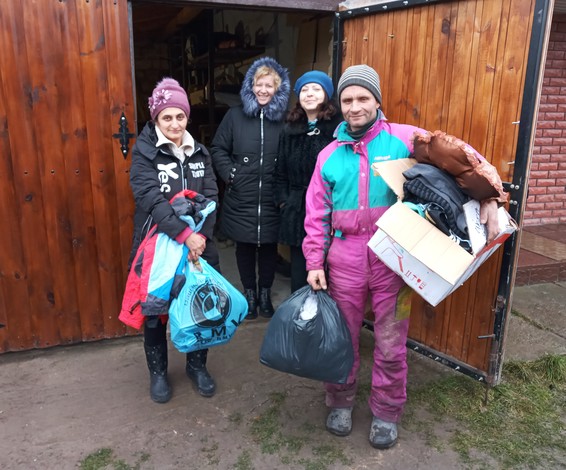 Over the past five years, SSSIO members in Pavlograd have distributed food packages to those in need twice a year. In 2020, volunteers from Vinnitsa with joy and love helped low-income families and old people, by delivering parcels with cereals, pasta, sunflower oil, squash caviar, eggs, tea, and other food. This is a joint project with the SSSIO of Germany.
Despite the harsh winter, in a village in western Ukraine, 12 SSSIO volunteers on Christmas Eve helped a needy person by insulating the house and repairing a water pump. In the evenings, they performed satsangs, prayed to Sri Sathya Sai Baba and read His messages. The hostess baked a Christmas cake, lighted Bengal candles, and expressed gratitude to the volunteers and celebrated Christmas eve. The celebration also included a cultural performance enjoyed by everyone.