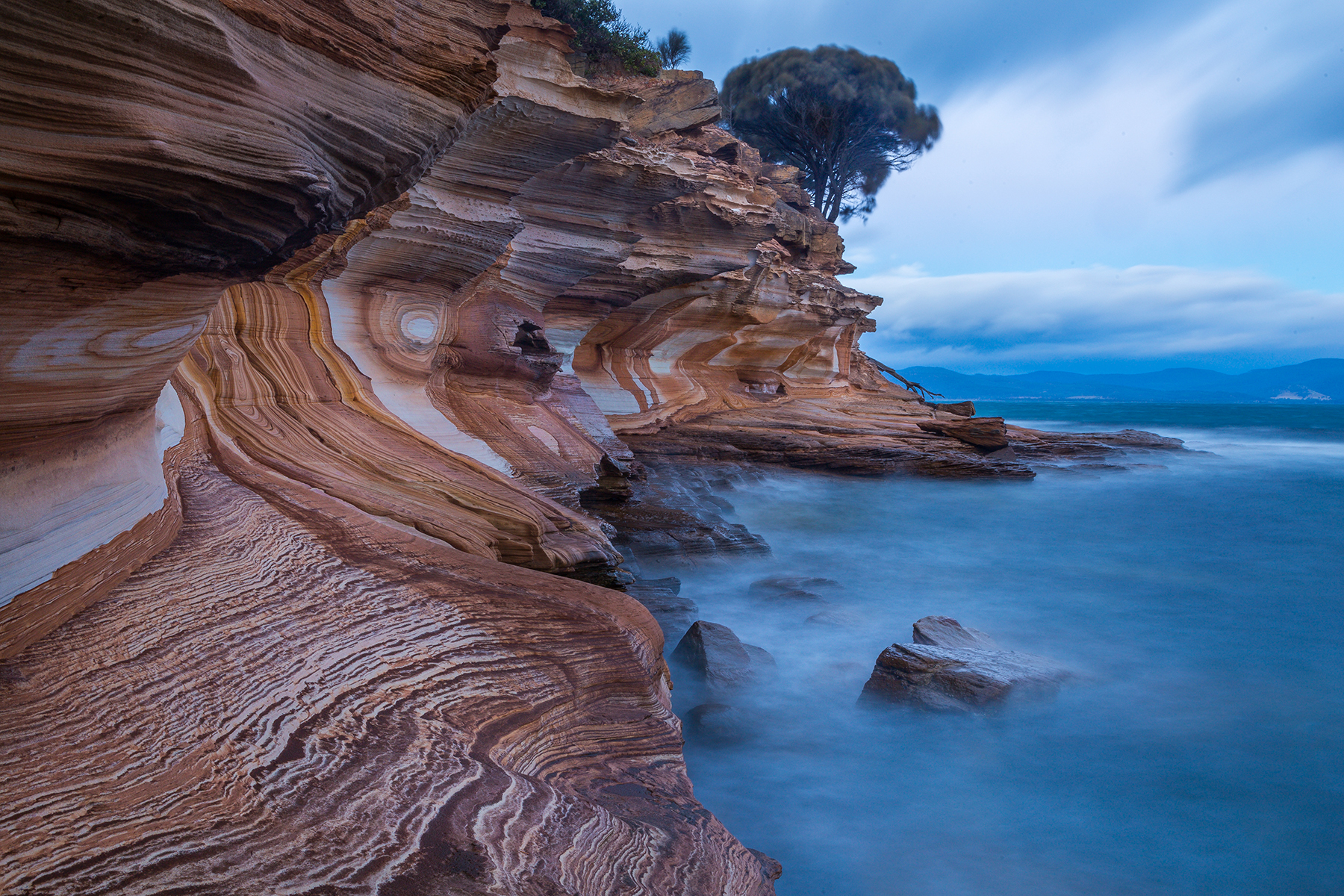 Zone 3

Australia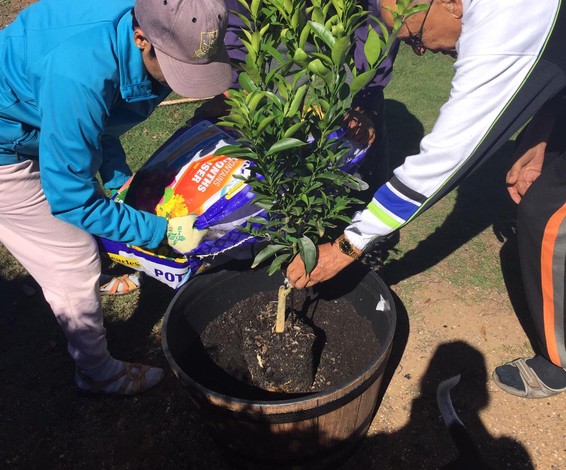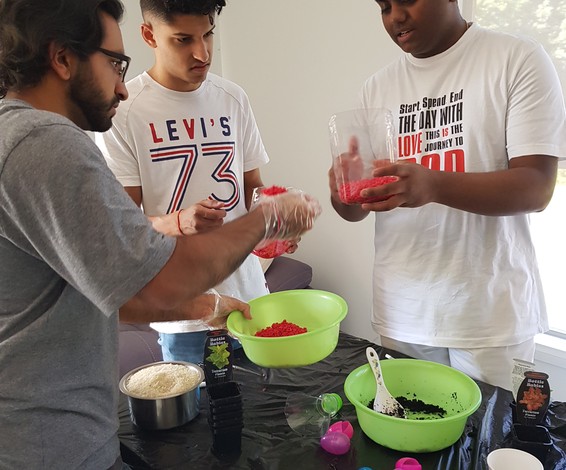 In partnership with a local primary school, SSSIO volunteers helped to build a bicycle track to support an initiative to help children who were being mentored by parents to rebuild used bicycles. The bicycle track enabled the children to participate in organized activities with the bicycles they had restored, as a therapy.
In one rural community which was almost destroyed by fire, SSSIO volunteers distributed household items such as washing machines and dryers, a garden shed, chainsaw, and vacuum cleaner to support the affected families. Groceries were also given to the needy.
Ten Young Adult volunteers from two Victorian Regions of Australia converted plastic bottles into clear, enclosed plastic terrariums (containers) for housing plants and distributed them to residents of a senior living home. Many residents, who had gardens in their former homes, were delighted to look after the plants in the greenhouse enclosures. In addition, the YAs also made Maracas (a rattle) for the residents, so that they could accompany musical performances.
As part of the Clean-Up Australia Day in March 2020, Young Adults from Victoria, a state devastated by recent wildfires, removed invasive plant species that were infiltrating unburnt sections of parkland. This helped to reduce the work of rangers who were busy dealing with the fire-ravaged areas, since they were also responsible for the parkland.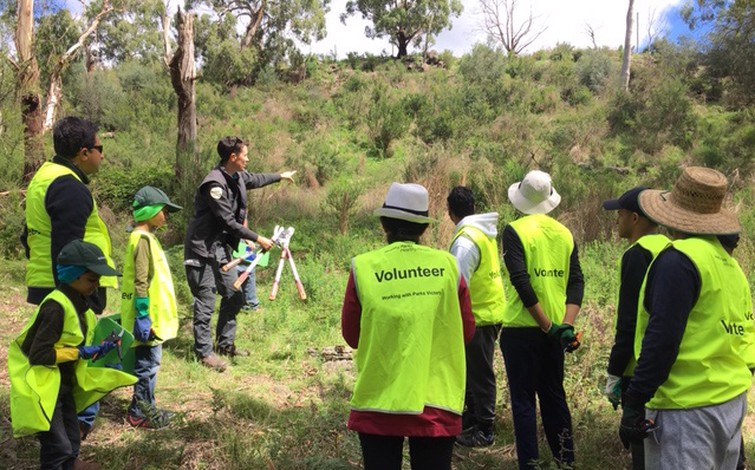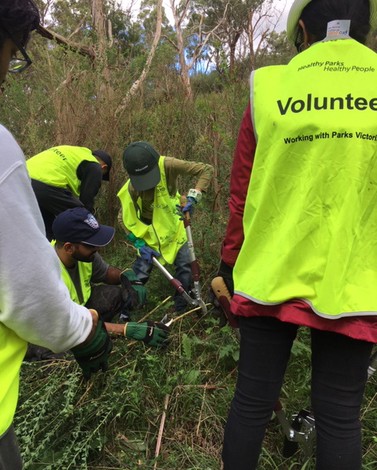 Around 30 SSSIO volunteers, including SSE students, helped pick up and sort nine large bags of waste at a local park in the Australian Capital Territory (ACT) Region. In New South Wales (NSW), more than 120 volunteers, including SSE children, collected more than 70 bags of litter and recyclable waste, including 10 supermarket trolleys, washing machines, car parts, and other items which were littered along the roads.
Between April and October 2020, SSSIO volunteers donated approximately 1,600 kilograms of rice, lentils, oil, sugar, flour, salt, chickpeas, and milk to two organizations which assist 160 needy Tamil immigrant families in New South Wales.
In July 2020, SSSIO volunteers from NSW provided more than 950 kg of food to refugee families, and those who lost their jobs due to the pandemic. They donated over 200 new books to needy students attending schools in remote parts of Australia. SSIO volunteers also organized a blood drive at the Australian Red Cross.
Sathya Sai Young Adults together with SSE children, launched the program, Letters of Love, presenting 150 inspiring and uplifting letters to the elderly in nursing homes in the NSW region. The artistically rendered letters from the children not only brought smiles to the seniors, but also helped the SSE children bond with those living in isolation due to the pandemic.
The Sai Medical Unit in conjunction with SSSIO of Australia organized a successful Sai Health Week between September 5–13, 2020. In Western Australia, a Healthy Ageing Workshop was organized to raise awareness of important health issues for those older than 40. An important webinar on health awareness was conducted on September 6, 2020 by SSSIO volunteers.
National Tree Day, Australia's largest annual tree planting event, was held on August 2, 2020. In South Australia, 16 SSSIO volunteers enthusiastically planted 1,100 trees. In Western Australia, 30 volunteers joined in two tree-planting events. In other regions, due to restrictions related to the pandemic, volunteers stayed at home, planting trees, saplings, and herbs.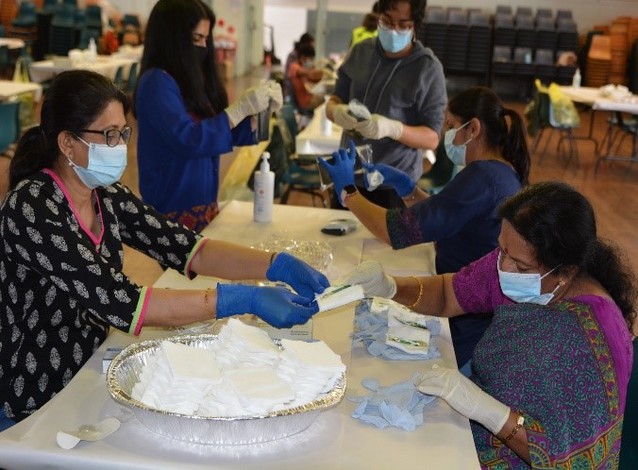 SSSIO volunteers around the country celebrated the 95th year of advent of Bhagawan Sri Sathya Sai Baba with beautiful programs. In the Australian Capital Territory Region, 120 participants enjoyed a lively drama by young adults followed by an insightful panel discussion on happiness. SSE children from the Sri Sathya Sai Centre of Toowoomba, near Brisbane, prepared a hand-written card for Swami and sang devotional songs. SSSIO volunteers also packed hygiene and grocery hampers for Mission Australia to support local refugees and migrants.
In the NSW Region, volunteers practiced Ceiling on Desires for 95 days and used the savings to purchase 2,800 birthing kits for the needy to help prevent fatalities and infections during childbirth. On December 5, 2020, 90 volunteers assembled the birthing kits – for distribution to expecting mothers in underdeveloped countries. In addition, the young adults of NSW Region West, in collaboration with Samaritan's Purse, a not-for-profit charity, collected 72 shoe boxes and filled them with toys, hygiene items, school supplies, and gifts – which were sent for distribution to children in Cambodia, Fiji, Papua New Guinea, and the Philippines during Christmas 2020.
In Sydney, 25 volunteers from the Sri Sathya Sai Centre of Strathfield planted 950 plants, shrubs, and trees at Hudson Park with the help of the Strathfield Council, which complemented the SSSIO. On November 21, twenty-five volunteers planted 950 plants at Hudson Park, in celebration of Baba's 95th Birthday.
On November 29, 2020, volunteers from the Sri Sathya Sai Centre of Toowoomba celebrated Ladies Day with a Family Fun Day at the park. Seniors from the local community joined and enjoyed the morning tea ceremony, discussions on the significance of Ladies Day, and fun and games with the SSE children. The SSE children entertained the elders and handed out handcrafted bookmarks with inspirational quotes to thank the community for their support.
Volunteers from the Sri Sathya Sai Centre of Blacktown, Sydney, in partnership with the Care Van Foundation and others, distributed care packages containing sanitary hygiene items for the homeless during the pandemic. During Christmas 2020, the volunteers also brought joy to 108 needy families by distributing quick oats, noodles, soup, muesli bars, fruit drinks, cookies, dried fruits, and nuts.

Fiji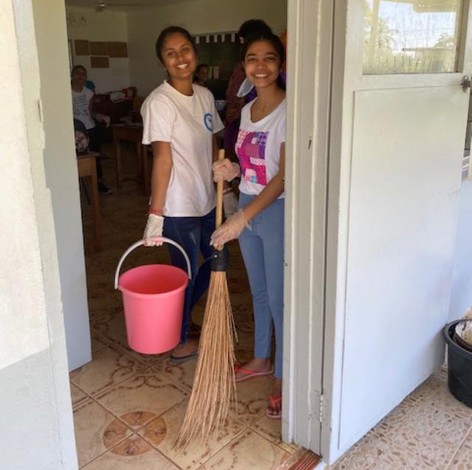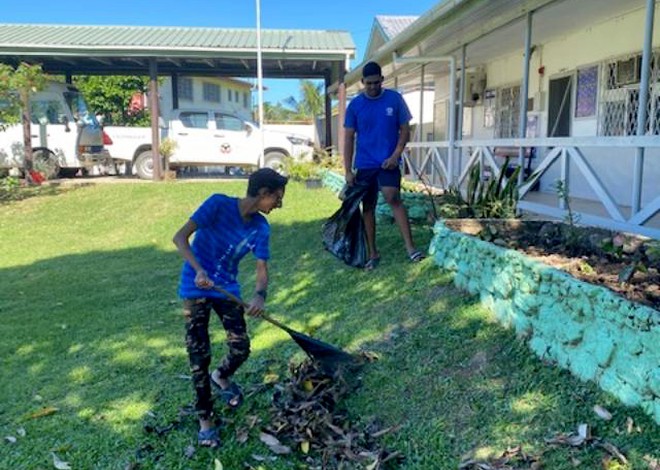 On May 27, 2020, volunteers including young adults from the Sri Sathya Sai Center of Sigatoka, came together to clean up the Sigatoka School for Special Education, which was adversely impacted by Cyclone Harold. The school, comprising 80 students and 8 teachers, provides education to children with special needs and/or learning disabilities. The service began with prayers and was followed by clean-up activities, such as sweeping, mopping, cleaning windows, cleaning the compound, clearing debris on the roof, gardening, washing the verandas, and tidying up the bookshelves.

New Zealand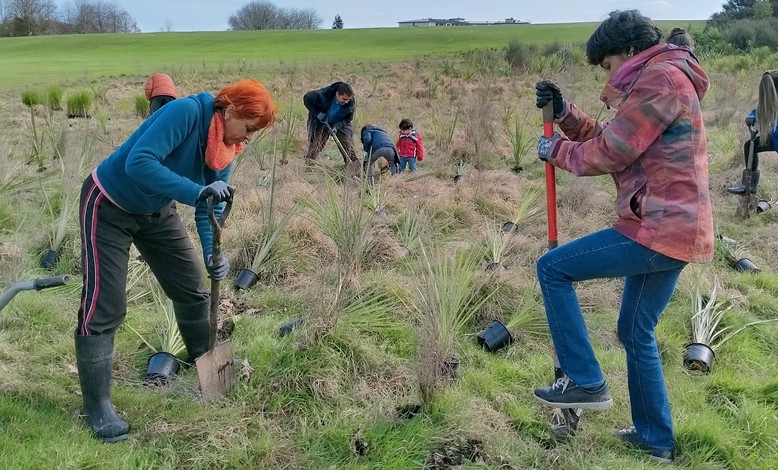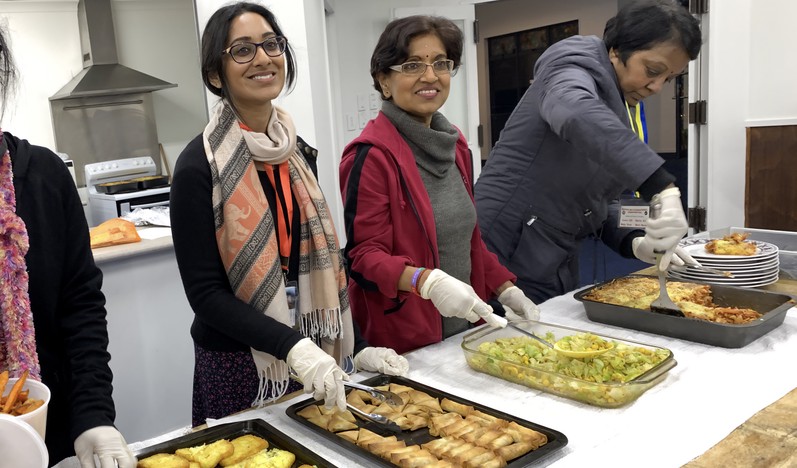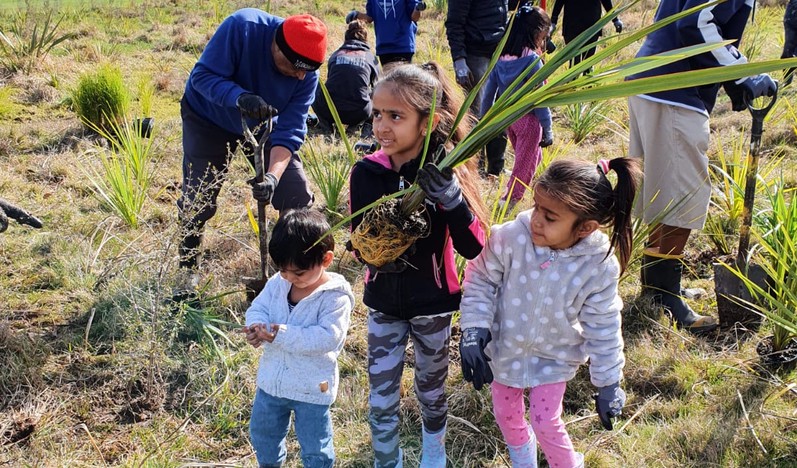 On June 28, 2020, SSSIO volunteers from the Sathya Sai Centre of Hamilton planted 250 trees. On August 9, about 40 people, including 25 SSSIO volunteers, planted another 400 trees and shrubs at the park. Everyone also participated in lake cleanup, gully restoration, and tree planting in the City of Hamilton and at the Zoo.
On July 18, 2020, 13 SSSIO volunteers along with others, cleaned the local surroundings, collected rubbish, and planted trees. The Tararata Stream Team also set up a booth, to educate everyone about the importance of a clean and sustainable environment for the benefit of all.
Since 2004, SSIO volunteers in New Zealand have been serving meals every other Tuesday at the Phoenix House, providing food to 25 disadvantaged people.
At the request of Sustainable Paremoremo, a local community group, SSSIO volunteers in Auckland participated in the Auckland Council's tree planting project at Sanders Reserve on September 19 and 20, 2020.